Published
March 20, 2017 - 04:15pm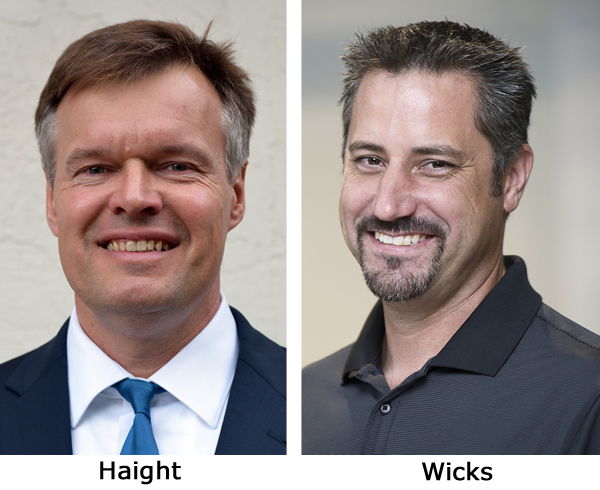 GF Machining Solutions this month appointed two new regional managers in the Western Region to support growing sales of the company's machines, automation solutions and services, especially for the tool and moldmaking industries, according to a March 15 company news release.
Stephan Haight, who is based in the greater San Diego area, will manage milling solutions, while Matthew Wicks of Long Beach, Calif., will oversee Electrical Discharge Machining solutions.
Haight joins GF Machining Solutions with more than 16 years of sales, engineering and management experience in industrial and metalcutting manufacturing. In his new position, he is responsible for sales support for GF Machining Solutions' 5-axis and high-speed milling solutions. This includes direct support of the company's existing customers as well as assisting the company's distributor network to develop milling solutions to meet customer needs and cultivate new business opportunities.
Wicks will provide sales and service support for GF Machining Solutions' EDM technologies to the company's distributors — Ellison Technologies and Hartwig Inc. — with a focus on ensuring that the distributors and their customers in the aerospace, energy, automotive, medical, ICT, oil/gas and other industries receive top-notch technical training, applications engineering support and assistance with turnkey solutions.