Published
June 01, 2017 - 02:30pm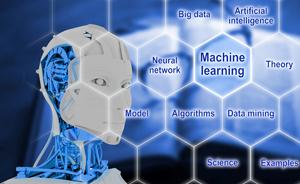 The Internet of Things (IoT) and data analytics are transforming the manufacturing space; and data is the new currency. Currently, human intervention is needed for logical and reasonable decision making; however, with the rise of cognitive technologies, machines will be empowered to detect constantly changing manufacturing scenarios and respond in real time with minimum human intervention. To be successful, manufacturers need to invest in artificial intelligence (AI) technology to improve plant efficiency and productivity, and build partnerships and collaborations that drive data-driven intelligence.
"The automotive industry will lead in terms of the adoption of cognitive technologies in manufacturing," said Frost & Sullivan Industrial Automation & Process Control Senior Research Analyst Nandini Natarajan. "With vehicles turning autonomous, the industry's focus will shift to technologies like machine vision and predictive analytics. These technologies will be widely used to predict dangers and prevent road accidents."
The Dawn of Artificial Intelligence—Foreseeing Manufacturing in the Cognitive Era, part of Frost & Sullivan's Industrial Automation & Process Control Growth Partnership subscription, finds that the development of smart and safe robots using machine learning techniques will continue to remain a prime area of focus for cognitive factories. The global industrial robotics market is expected to double in and value to reach $70.26 billion by 2023, growing at a compound annual growth rate (CAGR) of 8.1 percent. The study gives a detailed account of cognitive computing, its application in manufacturing, and the competitive landscape through proven use cases such as IBM supercharging operations for Schaeffler, Google's use of AI to optimize energy savings, and FANUC's futuristic factory with NVIDIA's AI platform.
AI will be a critical catalyst in overcoming current manufacturing challenges such as security concerns, lagging government initiatives, and a slowdown in cognitive technology growth due to conservative manufacturing mind-sets.
Key trends in cognitive manufacturing include:
A surge in the adoption of autonomous robots in manufacturing;
Cognitive insights generated by AI feeds on big data;
An evolving manufacturing landscape driven by machine learning;
Advancing AI in manufacturing that will push up economic growth and drive down human employment; and
Growing implementation of cognitive solutions in industries due to demand for better operational productivity.
"Deep learning and predictive analytics adoption rates are swiftly advancing. By 2020, these will grow to be the most sought-after cognitive technologies in manufacturing, with oil and gas, pharmaceuticals, automotive, and aerospace and defence verticals being the early adopters," noted Natarajan.
(Edited from information provided by Frost & Sullivan.)
Related Glossary Terms
process control


process control

Method of monitoring a process. Relates to electronic hardware and instrumentation used in automated process control. See in-process gaging, inspection; SPC, statistical process control.

robotics


robotics

Discipline involving self-actuating and self-operating devices. Robots frequently imitate human capabilities, including the ability to manipulate physical objects while evaluating and reacting appropriately to various stimuli. See industrial robot; robot.

turning


turning

Workpiece is held in a chuck, mounted on a face plate or secured between centers and rotated while a cutting tool, normally a single-point tool, is fed into it along its periphery or across its end or face. Takes the form of straight turning (cutting along the periphery of the workpiece); taper turning (creating a taper); step turning (turning different-size diameters on the same work); chamfering (beveling an edge or shoulder); facing (cutting on an end); turning threads (usually external but can be internal); roughing (high-volume metal removal); and finishing (final light cuts). Performed on lathes, turning centers, chucking machines, automatic screw machines and similar machines.