Published
July 17, 2019 - 09:00am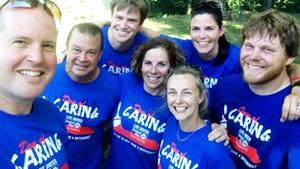 Article from Hypertherm HOPE Foundation
The Hypertherm Owners' Philanthropic Endeavors (HOPE) Foundation, a public 501(c)(3) organization, is partnering with the Institute of American Apprenticeships at Vermont HITEC on a pilot program to teach software development to high school juniors and seniors.
The program, funded with a grant from Lockheed Martin, provides an opportunity for students to learn about software development from a team of dedicated instructors and teaching assistants. It is anchored by two college-level courses scheduled for the 2019-20 school year. The first course, Software Development Fundamentals, will take place during the fall semester and the second, Introduction to Systems Engineering, in the spring.
Students will learn computer programming, algorithmic problem solving and critical thinking, software development concepts, and more. In addition, students will receive individualized mentoring by subject matter experts at Lockheed Martin, up to six college credits from Columbia College of South Carolina, and potential consideration for a paid internship upon successful completion of the program.
Though the program is completely free, thanks to the generosity of the Lockheed Martin Foundation, program space is limited to 15 students. Interested students must submit a short on-line application on or before Friday, July 19. To learn more and apply visit www.vthitec.org.
"The HOPE Foundation is excited to bring this program to students in Northern New England," said Stacey Chiocchio, Hypertherm community citizenship manager. "This program is one more way we are working to ensure upcoming generations are engaged and capable in all areas of science, technology, engineering and math."