Published
March 08, 2015 - 07:00pm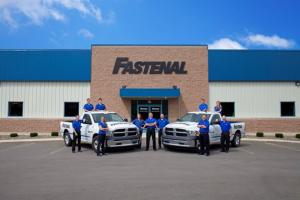 Industrial distributor Fastenal, Winona, Minn., has partnered with The Cooperative Purchasing Network (TCPN) to provide maintenance, repair and operations (MRO) supplies to government entities nationwide. TCPN's lead government agency, Region 4 Education Service Center, uses a competitive solicitation process consistent with applicable procurement laws and regulations.
Fastenal's TCPN contract offers discounts on Fastenal's MRO product line, including fasteners, safety, electrical, plumbing, HVAC, tools, welding, chemicals and paints, lighting and janitorial supplies. Fastenal's industrial vending program and vendor-managed inventory services are also included in the TCPN contract.
"Fastenal is excited to combine our service with the ease of cooperative purchasing through TCPN," said Zach Wise, TCPN contract manager at Fastenal. "Our partnership with TCPN will enable Fastenal to better serve the public sector and bring tremendous value to the procurement of MRO products."
"TCPN is pleased to be able to continue our partnership with Fastenal," added Chris Penny, vice president of TCPN. "This contract will allow public sector entities to save the soft costs associated with the competitive bid process, while reaping the benefits of nationally leveraged pricing. We look forward to helping Fastenal serve agencies with solutions that best fit their needs."