Published
March 24, 2017 - 04:15pm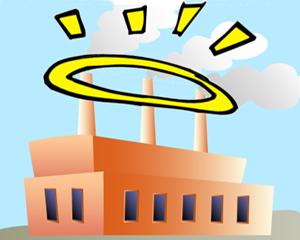 In the 1987 movie "Wall Street," the archetypal corporate villain Gordon Gekko memorably argues that "greed is good"—and that the bottom line is the only good a dutiful company need pursue. Thirty years on, business culture seems to have more nuance, as concerns about the environment and workers impact the public perception of a company's brand.
In 2017, companies are willing to put time and resources into being recognized as ethical. The best of them "recognize their role in society to influence and drive positive change in the business community and societies around the world," in the words of the Ethisphere Institute, an organization with the stated mission of defining and advancing the standards of ethical business practices.
In March, Ethisphere Institute announced 124 companies spanning five continents, 19 countries and 52 industry sectors as the 2017 World's Most Ethical Companies honorees. Of these, only four are in the category of Industrial Manufacturing: 3M Co., Deere & Co., Milliken & Co. and Timken Co.
"Throughout our company's 117-year history, doing the right thing and treating others with honesty and respect have been at the center of everything we do," stated Richard G. Kyle, Timken president and CEO. "Timken associates are known worldwide for standing by their word and making things right."
Kennametal Inc., Latrobe, Pa., is the only honored company in the category of Machine Tools and Accessories.
"Regardless of roles, responsibilities or location, Kennametal team members are united by their strong passion to conduct business with the highest ethical standards each day," stated Kennametal president and CEO Ron De Feo. "We are proud to be regarded among the world's most ethical companies for 6 consecutive years, and will continue to work diligently to conduct business with the utmost integrity."
According to a FAQ on the Ethisphere Institute website, company recognition comes after a multiple-step process that includes Ethisphere analysts researching a company's history of litigation, reputation and ethical track record. Companies are scored in five key categories: ethics and compliance program (35%); corporate citizenship and responsibility (20%); culture of ethics (20%); governance and leadership (15%); and innovation and reputation (10%).
"Over the last 11 years, we have seen the shift in societal expectations, constant redefinition of laws and regulations and the geopolitical climate," explained Ethisphere's CEO, Timothy Erblich. The most ethical companies "respond to these challenges. They invest in their local communities around the world, embrace strategies of diversity and inclusion, and focus on long term-ism as a sustainable business advantage."
Somewhere, Gordon Gekko is scratching his head.