Published
March 18, 2015 - 07:00pm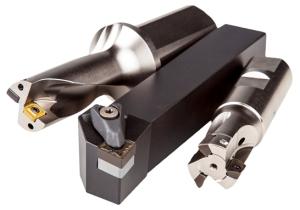 Toolmaker Dormer Pramet's new line of indexable tooling, including internal and external turning, milling cutters and indexable drills with carbide inserts, becomes available to North American customers April 1 following the publication of a new catalog featuring the Pramet- tool line, consisting of turning, milling and drilling inserts and holders.
This, combined with the company's Precision Twist Drill, Union Butterfield and Dormer round tools enables Dormer Pramet to be a cutting tool "one-stop-shop," according to the company.
The 506-page catalog has been printed in English with French and Spanish versions in the works. The catalog offers a detailed overview of tool geometries and insert grades, and provides technical advice and tips. A downloadable pdf version of the Pramet catalog is also available.
For more information about the catalog visit www.dormerpramet.com and to request copies contact Dormer Pramet USA/Mexico at (847) 783-5700 or Dormer Pramet Canada at (888) 336-7637.