Published
February 02, 2021 - 06:45am
Custom bearings extend spindle life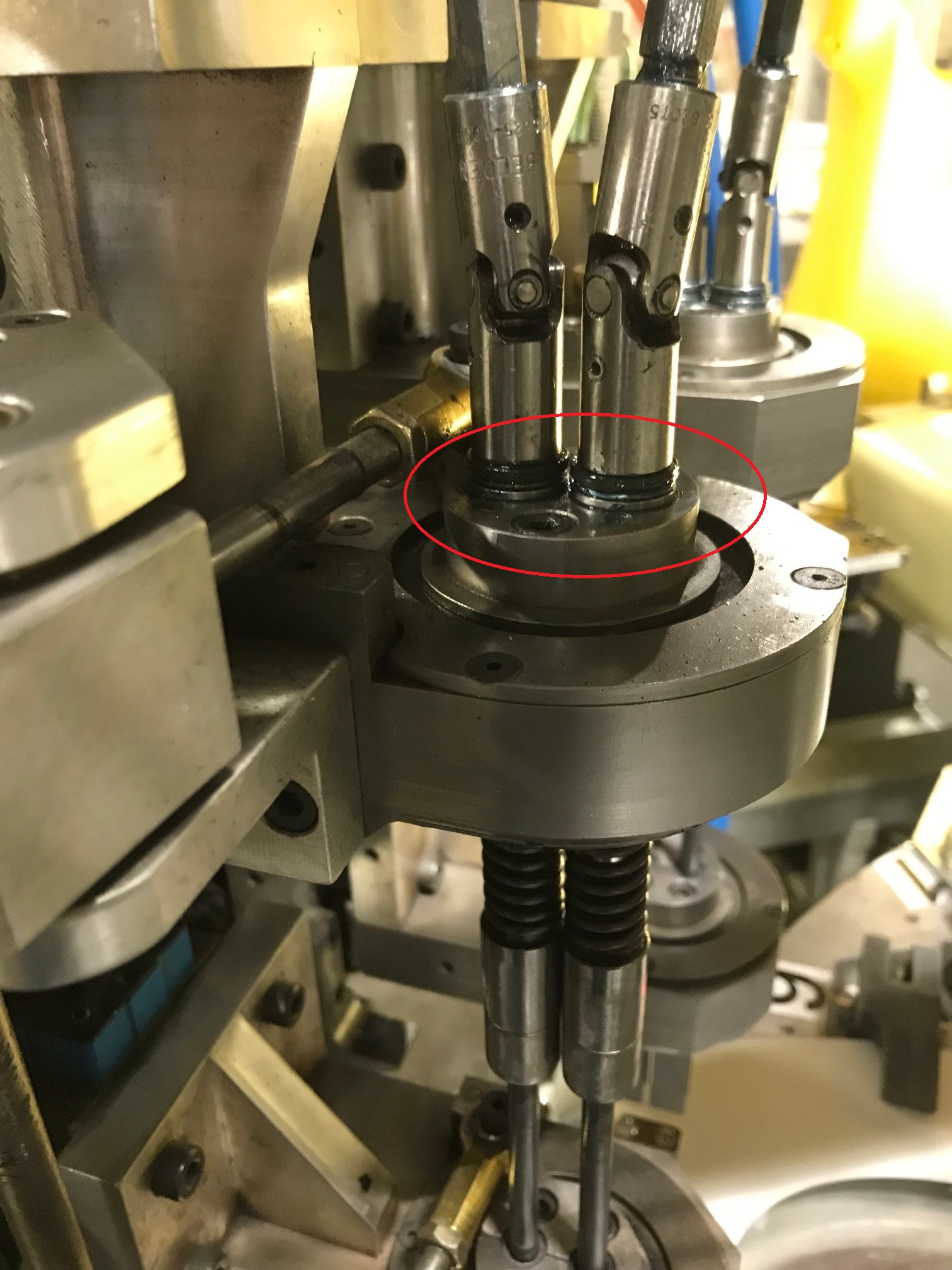 Facing weekly bearing maintenance, and a life span of the bearing of only three months, one manufacturer had to make a change.
The company's application was for custom screwdriving spindles that use thrust bearings. The bearings are located on shafts that are parallel to each other on 0.750" center lines.
For many years, the customer had been purchasing a standard-sized miniature thrust bearing. The 3-piece bearing was being used in a fairly high volume (20 to 30 bearings per month) in the custom screw driving equipment, and had to be replaced on a regular basis.
Because of the bearing's open style design, it was exposed to contaminates getting in, and it was hard to keep grease from seeping out. As a result, the bearings needed to be completely taken apart and lubricated on a weekly basis. With this weekly maintenance, the typical life of each bearing was 3 months, and at the end of its life, significant wear was visible on all components of the bearing.
Auburn Bearing proposed a one-piece banded thrust ball bearing that would utilize a special lubricant. This custom design would serve to protect the bearing from debris and other contaminants as well as contain the grease inside the bearing.
After a three-month trial run using this new solution, the customer found that the bearing race and balls remained in great condition without having to perform any maintenance on them.
"Frankly, I don't pay much attention to these bearings any longer," said an engineering manager with the company. "With the new design, it has gone from a headache to a non-issue."
According to Auburn Bearing, the new bearing increased the life of each bearing by more than 200%, improved machine consistency by reducing bearing contamination and bearing failure, and reduced the cost of labor and downtime by eliminating the need to clean and re-lubricate bearings, previously performed on a weekly basis.
For more information on Auburn Bearing's capabilities,phone at 315-986-7600 or visit www.auburnbearing.com.
Related Glossary Terms
parallel


parallel

Strip or block of precision-ground stock used to elevate a workpiece, while keeping it parallel to the worktable, to prevent cutter/table contact.