Published
May 22, 2016 - 07:00pm
The 2016 World Cutting Tool Conference offered informative, entertaining speakers and social events that provided ample opportunities to meet with and learn from colleagues from around the world.
"We get a global view" by attending the world conferences, said United States Cutting Tool Institute (USCTI) President Steve Stokey. "Sometimes we just focus on our own market or our own country. But when you ask people from [other countries] direct questions about their markets, you get a personal perspective. You can't help but get an enhanced view."
Industry meetings like the WCTC also foster a sense of community. "It is important to be able to talk to your colleagues and competitors," said Marc Schuler, president of the European Cutting Tools Association (ECTA). "And it is becoming more and more important that you not always fight against your competitors, but fight with them for your common interests."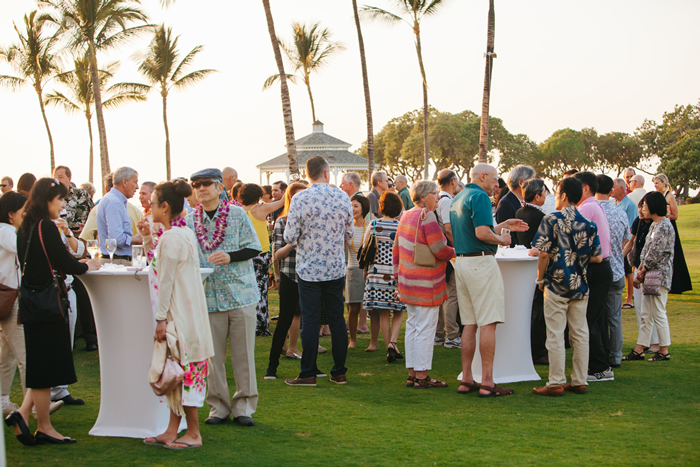 The 2016 World Cutting Tool Conference, held in Hawaii, combined informative presentations by industry leaders and opportunities to socialize with colleagues from around the globe. Image courtesy Pacific Dream Photography.

One hundred sixty industry representatives, conference sponsors and their guests registered for the world conference, held April 9-12 at the Fairmont Orchid resort on Hawaii's Big Island. Participants included members of the USCTI, ECTA, Japan Cutting & Wear-Resistant Tool Association (JTA), Indian Cutting Tool Manufacturers' Association (ICTMA) and representatives from China and South Korea.
Olympian Provides Catchphrase
Swimming champion Mark Spitz said something during his keynote address that became the catchphrase of the 2016 WCTC.
"In swimming, in business … in life," said Spitz, who won seven gold medals at the 1972 Olympic Games, it's critical "to raise your hand" and be heard. To not raise your hand is "to not act, and not acting means other people make decisions for you."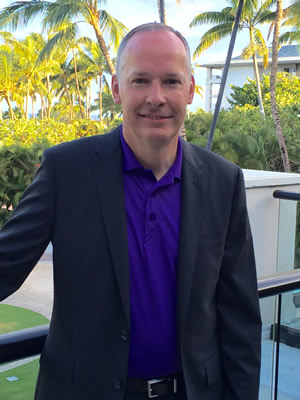 United States Cutting Tool Institute President Steve Stokey. Image: D. Nelson.

Numerous attendees and subsequent speakers alluded to Spitz's comment throughout the conference, citing the connection between raising your hand and succeeding in manufacturing.
Other conference speakers and topics included:
Andrea Boltho, Emeritus Fellow, Magdalen College, University of Oxford. "The Global Economy—Clouds on the Horizon?" Through 2020, Boltho projects average annual gross domestic product growth of 2.4 percent for the U.S.; Japan, 1.1 percent; European Union, 1.6 percent; China, 5.9 percent; and 3.8 percent for emerging markets. If, however, China's economy experiences a "hard landing" in the near term, there would be "significant implications for the rest of the world," Boltho said.

Richard Aboulafia, Vice President of Analysis, Teal Group Corp., which tracks the aircraft industry. "Still Doing Better than Any Other Industry: Aviation/Defense Overview and Forecast." From 2006 to 2015, the valuation of civil and military aircraft deliveries grew 53 percent (4.8 percent compound annual growth rate), from $114 billion (2016 dollars) to $180 billion. Aboulafia expects slower growth in 2016 and noted that the "inevitable correction looms."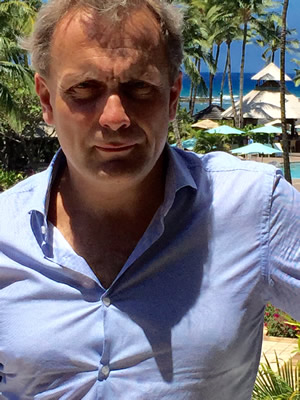 European Cutting Tools Association President Marc Schuler. Image: D. Nelson.

Filip Geerts, Director General, CECIMO (European Association of the Machine Tool Industries). "The European Machine Tool Industry in the World: Statistics and Policy Issues." CECIMO, which represents 1,400 companies that account for 36 percent of global machine tool production, saw orders begin to rise in Q3 of 2015 and expects that growth to continue into Q1 of '17. Manufacturing represents 16 percent of the EU's GDP. The aim of an initiative CECIMO champions is to raise the GDP to 20 percent by 2020. Another goal is to share and merge CECIMO statistics with metalworking organizations worldwide.

Harry Moser, President, Reshoring Initiative. "The Reshoring Initiative: Using TCO (Total Cost of Ownership) to Benefit from and Enable Reshoring in Your Country." The goal of the Reshoring Initiative is to bring back to the U.S. (or other country) manufacturing that had been offshored. Sixty percent of manufacturers that produce goods in foreign countries apply total-cost models that ignore 20 to 30 percent of offshoring costs. The TCO Estimator, a free online tool available at the Reshoring website (www.reshorenow.org), accounts for these often-ignored expenditures and provides a truer picture of offshoring costs, Moser said.

Michael Robinet, Managing Director, IHS Automotive, a global consultancy and forecasting firm. "Auto's Next Stage: Global, Faster and Multi-Material." After a flat market for worldwide sales of light vehicles (86 million) in 2015, the market should improve in 2016 and reach 100 million units in 2020. Robinet projects light vehicle sales will reach 18.2 million in the U.S. in 2018 and then begin to slide. He attributes the decrease to higher insurance costs, governmental regulations and the growing numbers of urban dwellers, who drive less than nonurbanites. The faster pace at which autos are being designed will increasingly challenge Tier 2 and 3 suppliers.
In addition, the following speakers presented detailed reports on the state of the cutting tool industry in their country or region: China and Korea, Seehan Song, YG-1 Co. Ltd.; Japan, JTA Vice President Nozomi Ushijima, Sumitomo Electric Industries Ltd.; United States, Steve Stokey, Allied Machine & Engineering Corp.; EU, Marc Schuler, DIXI Polytool S.A.; and India, ICTMA President Sunil Taneja, IND-SPHINX Precision Ltd.
Connecting More Dots
The conference hosts—USCTI, ECTA and JTA—seek to connect with organizations like their own throughout the world. The reasons include leveraging their collective strength to raise the industry's profile worldwide and to generate global statistics. The need for the latter is the belief that making sound business decisions in a global economy requires globally derived data.
"I think we will come out of this conference with parties of the willing," Stokey said. "We are here to plant seeds and to add partners that are ready, willing and able to participate with us" in advancing the industry.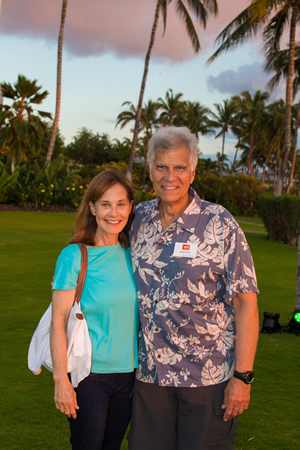 Keynote speaker and Olympic swim champion Mark Spitz shown with his wife, Suzy. Image courtesy Pacific Dream Photography.

Among the willing is ICTMA founding member Rakesh Aghi, CEO of Cobra Carbide, which operates facilities in California and India. The goal of India's 4-year-old cutting tool association is "to be part of a global body, exchange data and share technology … to take India into the mainstream," Aghi said.
He added that India is fertile ground for manufacturers seeking growth markets. The country's GDP grew 7.5 percent in 2015, outpacing China's, and the International Monetary Fund projects India's GDP will increase 7.5 percent in 2016 and 7.6 percent in '17.
Asked for an example of a cutting tool manufacturing opportunity, Aghi said India produces $500 million in carbide tools annually yet the country doesn't have a single carbide-rod manufacturer. "That's an opportunity for somebody," he said, adding, "We need people with new technologies. We need new coatings, new designs … new materials."
Social Networking
Getting to the World Cutting Tool Conference involved complicated logistics and long plane rides for many attendees. But the consensus was that the time spent after arriving compensated for any travel-related hassles and fatigue.
This largely was due to well-organized social events held alongside the sparkling Pacific. Highlights included a luau and semiformal dinner with local entertainers, snorkeling, golf and horseback riding. The events lent themselves to relaxed, low-key networking, making new friends and connecting with old friends.
A number of attendees mentioned that the socializing aspect of industry meetings engender a camaraderie that pays dividends after an event ends.
"If you behave in a gentlemanly way in private," ECTA's Schuler said, "you behave in a gentlemanly way in business."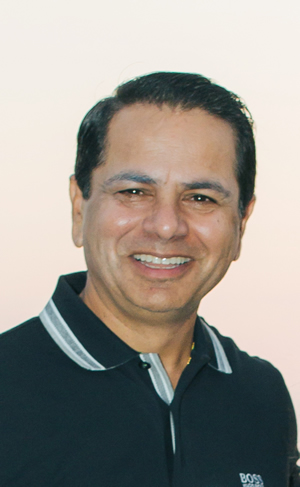 Rakesh Aghi, founding member of the Indian Cutting Tool Manufacturers' Association. Image courtesy Pacific Dream Photography.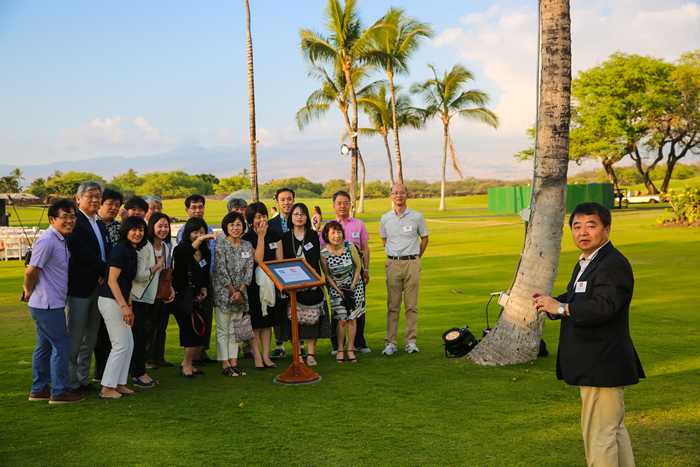 Representatives of the Japan Cutting & Wear-Resistant Tool Association capture a moment. Image courtesy of Pacific Dream Photography.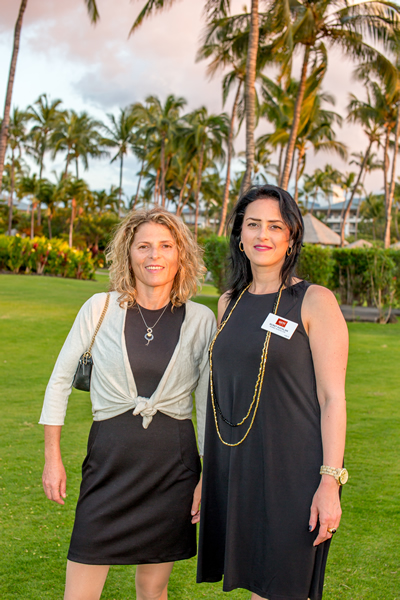 Plasel Plastic President and CEO Efrat Ben-Horin (left) and company Account Manager Ronit Katalan. Image courtesy Pacific Dream Photography.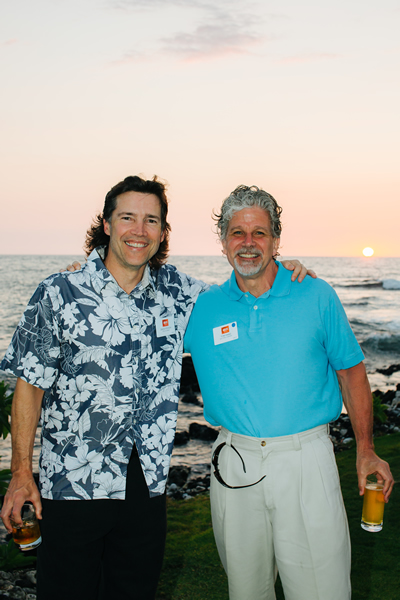 Former USCTI presidents and best buds Dave Povich (left) and Tom Haag. Image courtesy Pacific Dream Photography.


USCTI Reports Softening Sales
Cutting tool sales revenues for most members of the United States Cutting Tool Institute were down in the first quarter of 2016, compared to Q1 2015, according to a survey presented at the World Cutting Tool Conference.
Eighty-four percent of USCTI survey respondents said Q1 2016 revenues were lower, 10 percent reported higher revenues and 6 percent said revenues were the same (Figure 1).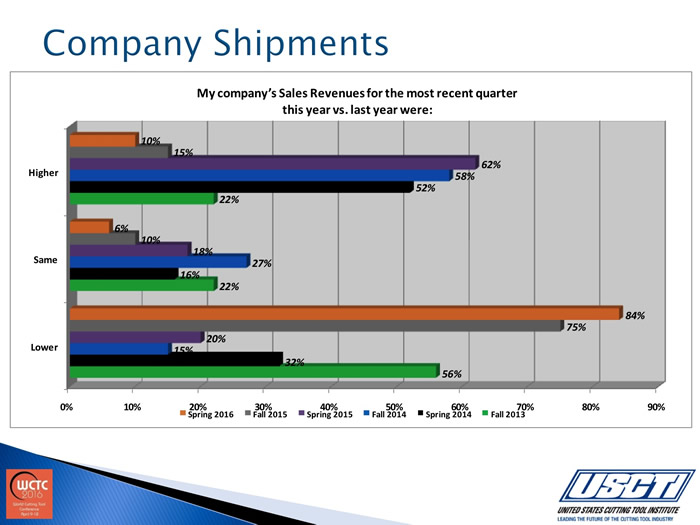 FIGURE 1. Courtesy USCTI.
Additionally, 37 percent of those who responded to the survey project that their company's revenues will fall in the next 12 months, compared to the previous 12 months, 33 percent expect revenues to rise and 30 percent expect them to remain the same (Figure 2).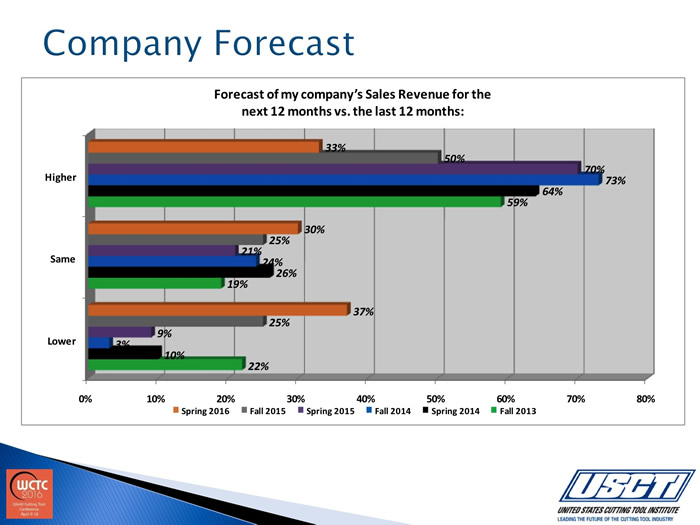 FIGURE 2. COURTESY USCTI.
Other survey results:
Forecast of total sales revenues for the U.S. cutting tool industry for the next 12 months vs. the last 12 months (by percent): higher (18), same (35), lower (47).
Prices paid for raw materials during the past 3 months: higher (2), same (51), lower (47).
Lead times for raw materials the past 3 months: longer (17), same (61), shorter (22).
Company employment levels during the past 6 months: higher (8), same (39), lower (53).
The USCTI is made up of more than 70 member-companies located in North America that primarily manufacture and/or remanufacture cutting tools. The institute generates regular reports on U.S. tool sales, including a joint report issued monthly with AMT — The Association for Manufacturing Technology (sponsors of IMTS), salary and benefits surveys, and import/export reports. It also participates in the writing of cutting tool standards.
One of the institute's more recent initiatives was launching a website that promotes the benefits of a career in manufacturing (www.mfgcareers.org). Visitors to the site can access resources tailored for educators, students and their parents, as well as employers interested in promoting manufacturing careers.
USCTI contact information: telephone: (216) 241-7333, email: uscti@uscti.com, website: www.uscti.com.
— D. Nelson