Published
February 05,2016 - 09:00am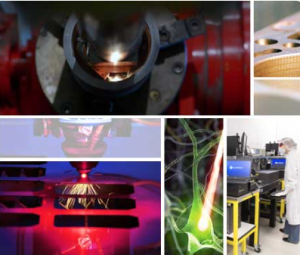 This year marks the 50th anniversary of the founding of Coherent Inc., which began as a laundry room startup in Palo Alto, Calif. Now widely considered a world leader in laser technology headquartered in Santa Clara, Calif., Coherent invites those attending the upcoming Photonics West Exhibition to help celebrate this milestone at a champagne reception from 4 p.m. to 5 p.m. Feb. 16 at the Coherent booth, No. 1101.
"Over our company's 50 year history, we've seen the laser mature from a 'solution in search of a problem' to a widely used tool employed in areas as diverse as microelectronics fabrication, biomedicine, scientific research, and heavy industry," observed Coherent CEO John Ambroseo. "Across all these disciplines, there is a common drive to increase productivity and the quality of results, while simultaneously enabling even more technological advances.
"I attribute a large part of Coherent's success to our ability to deliver a broad array of laser technologies in highly optimized, application-specific formats," Ambroseo continued. "By optimized, I'm referring to the performance, reliability and cost of ownership characteristics necessary to make them practical, cost-effective tools for use in both production and research environments. This focus on delivering superior performance and reliability has made us a technology leader, and kept us at the forefront of our markets.
"It's a remarkable achievement and a lasting testament to the creativity and dedication of our employees, as well as the loyalty of our valued customers across the globe," he concluded.