Published
May 17,2016 - 10:00am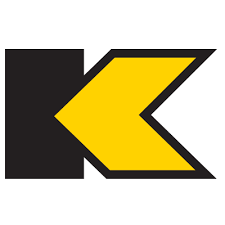 Cheryl Bush, Director of Global Strategic Pricing at Kennametal Inc., Latrobe, Penn., recently received honors at the 4th Women in Manufacturing STEP (Science, Technology, Engineering and Production) Awards, which is presented by The Manufacturing Institute.

The STEP Awards recognize women at all levels—from the factory floor to the C-suite—who have demonstrated leadership excellence in modern manufacturing. The awards are part of the larger STEP Ahead Initiative, launched to examine and promote the role of women in the manufacturing industry through recognition, research and leadership for attracting, advancing and retaining strong female talent.

"My career in manufacturing has linked my enthusiasm for science and math to creating tangible products and services that make a difference in people's lives," said Bush. "Manufacturing offers vast opportunities for innovation and value creation in all aspects of product development through delivery. Having a career in manufacturing has been quite exciting and rewarding for me."

Bush joins three other women from Kennametal—Helen Patricia, Colleen Cordova and Martina Igel—who received the honor in 2013 and 2014.

"We are thrilled to have Cheryl represent Kennametal at this year's STEP Awards," said Colleen Cordova, Kennametal Vice President, Industrial North America and former STEP Award recipient. "Through her leadership and invaluable contributions to the company, particularly in process management, Cheryl serves as an inspiration to the next generation of women in the industry, and demonstrates the endless opportunities available to females in manufacturing."