Published
July 27,2022 - 07:00am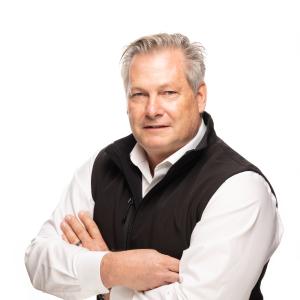 Ceratizit has named Scott P. Walrath as its head of business development for the Solid Round Tools division. Walrath brings 39 years of management, sales and product development experience to the position, the company said.
Walrath has acquired a deep understanding of customer needs and challenges through a career that touches on virtually all aspects of the metalworking and machining industry. His work includes CNC programming and operating through product development and deployment with a focus on progressive and proprietary tool design. He has also directed research and testing of the latest tool coating technologies, substrates and macro and micro geometries. As a solid round tool milling specialist, Walrath supervised the design and development of advanced-engineered end mill and shank tooling solutions for key manufacturers throughout North America.
Additionally, Walrath possesses a comprehensive industry background that also includes senior leadership positions in sales, marketing and business development. In those positions, he advised and supported customers with custom engineered solutions, milling strategies and tool path guidance for complete process optimization – capabilities that will also enable him to enhance CERATIZIT's customer experience.
"Scott possesses a wealth of knowledge when it comes to solid carbide tools and will be an asset to CERATIZIT in all facets of our business," said Dan Cope, Executive VP of Cutting Tools at Ceratizit USA. "His solid expertise in the design, production, application, troubleshooting and selling of solid carbide tools will allow us to better support our customers and provide them an excellent sales and service experience."