Published
May 17, 2023 - 07:00am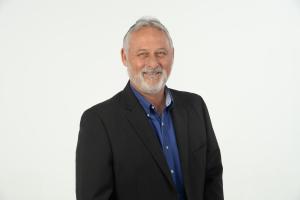 Ceratizit's executive director of technology and solutions, Mark Blosser, has been selected to speak at the Siemens Realize Live conference in Las Vegas from June 12 to 15.
The conference is Siemens' flagship event focusing on advances and best practices in digital transformation.
Blosser's curriculum spotlights the symbiotic relationship between tooling and software in revolutionizing advanced manufacturing's core applications. Centered on Ceratizit's High Dynamic Turning (HDT) process with the company's FreeTurn tools, Blosser will discuss the future of turning operations.
Ceratizit's HDT and FreeTurn work in concert with Siemens NX CAM software to combine all traditional operations - roughing, finishing, contour turning, face turning, and longitudinal turning - in just one tool. The flexible approach angle of the tool allows for multiple machining possibilities which reduces the time invested in set-up and accelerates machine utilization. The dynamic capability of FreeTurn combined with HDT technology and programming reimagines turning applications for manufacturers and cuts their machining time by up to 25%.
Blosser has four decades of professional experience in the manufacturing industry and holds a computer science degree from St. Petersburg College and a machine technology degree from Pinellas Technical College. In his current leadership position with Ceratizit, Blosser oversees high-level, complex projects that help customers optimize and streamline their operations.
Related Glossary Terms
approach angle


approach angle

Angle between the insert's side-cutting edge and the line perpendicular to the milling cutter's axis of rotation. Approach angle, which is also known as cutting edge angle, is used with metric units of measurement. See lead angle.

computer-aided manufacturing ( CAM)


computer-aided manufacturing ( CAM)

Use of computers to control machining and manufacturing processes.

turning


turning

Workpiece is held in a chuck, mounted on a face plate or secured between centers and rotated while a cutting tool, normally a single-point tool, is fed into it along its periphery or across its end or face. Takes the form of straight turning (cutting along the periphery of the workpiece); taper turning (creating a taper); step turning (turning different-size diameters on the same work); chamfering (beveling an edge or shoulder); facing (cutting on an end); turning threads (usually external but can be internal); roughing (high-volume metal removal); and finishing (final light cuts). Performed on lathes, turning centers, chucking machines, automatic screw machines and similar machines.