Published
October 06, 2023 - 06:45am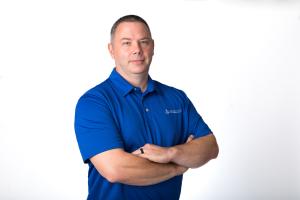 Ceratizit welcomes Justin Vititoe as an Application Engineer with an operating base in Tennessee. Vititoe's 24 years of industry experience includes a focus on all aspects of CNC programming, the company says.
Vititoe earned a bachelor's degree in Manufacturing Engineering Technology from East Tennessee State University. As a manufacturing engineer, he has focused on programming in various leading software packages for the production of complex components for industries including aerospace, defense, and power generation.
Along with program development, he also has supported tooling, fixtures, and documentation for 3, 4, and 5-axis CNC milling and turning centers.
"My enthusiasm for our industry is anchored in learning about the wide variety of applications available," Vititoe said. "I use my two decades of applied knowledge to match customers with tooling solutions that are right for them."
Vititoe has built multi-faceted expertise that ranges from complex part design, programming, and production to quality control and customer engagement.