Published
May 31, 2015 - 07:00pm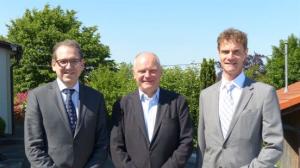 Ceratizit SA has acquired German solid carbide toolmaker Klenk GmbH & Co. KG, augmenting the Ceratizit Group's product portfolio with custom solutions for solid-carbide round tools, according to the company.
With the addition of Klenk, the Ceratizit Group aims to further strengthen its position in the solid-carbide tool market, according to Thierry Wolter of the Ceratizit Group's executive board. "It is our aim to be perceived as a global premium player for all cutting tools," he said.
Klenk will profit from Ceratizit's global sales network and global position. For its production, Klenk will be able to draw rods and blanks from the competence brand Toolmaker Solutions by Ceratizit. The toolmaker's own Klenk brand will be retained. Both companies are privately owned and have agreed not to disclose financial details.