Published
March 03, 2017 - 04:45pm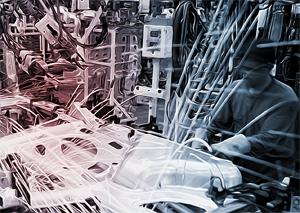 Manufacturing trends in 2017
Cerasis, a transportation-management company that works with the manufacturing industry, recently shared a list of manufacturing-technology trends that it says are growing in importance. Among them are green manufacturing, Industrial Internet of Things (IIoT) and computer analytics.
According to Cerasis' marketing manager, Adam Robinson, the industry can expect to see "green manufacturing" replace existing methodologies. Green initiatives are more than politically expedient lip service, Robinson notes, but rather an essential way for manufacturers to save money. "As the availability of resources and raw materials has grown tighter, a circular economy is evolving, [which] takes advantage of product flows from both direction. In other words, recycled, reusable materials can be processed and used to reduce the cost of manufacturing items."
Another prognostication: Avoiding the IIoT will soon be impossible for manufacturers. Some have held out on implementing IIoT to spare themselves the investment costs, cyber-security worries and other reasons. According to Robinson, however, 2017 is the year that will see the final stragglers join in. One reason is because the technology itself is becoming unavoidable. "Any type of new system purchased will have connectivity with the internet," he notes. At the same time, the increasing use of connected "wearables" will improve smart-factory productivity going forward. "Ultimately," he writes, "the age of manual processes and little insight has ended."
Traditional inventory management will go the way of the dodo, done in by advanced computer analytics that allow real-time management, according to Robinson. "This will eliminate shrink from theft, damages and errors during shipping, reducing overhead and improving operations."
Robinson's entire blog post, including three more notable trends, is at the Cerasis website: click here to read it all.