Published
February 08, 2017 - 05:45am
After being packed into 11 crates and travelling from Neuhausen, Germany to Baltimore by boat, and onto its final destination by truck back in December, a 20-foot-long, 135,000 lb. industrial machine from Zimmermann was moved into place over the course of several hours at the Connecticut Center for Advanced Technology.
In order to move the massive machine into place, pipes on the ceiling had to be moved; at times, it took the workers over an hour to move the machine just 10 feet. More assembly and testing will be required, with the operational date projected to be April 1.
Zimmermann machine tools are capable of performing multiple operations on composites favored by the aerospace and other induestries for their combination of strength and light weight. CCAT Advanced Manufacturing Center Director Don Balducci said the machine will contribute engine parts for the U.S. military's fighter jets.
Click here for more information.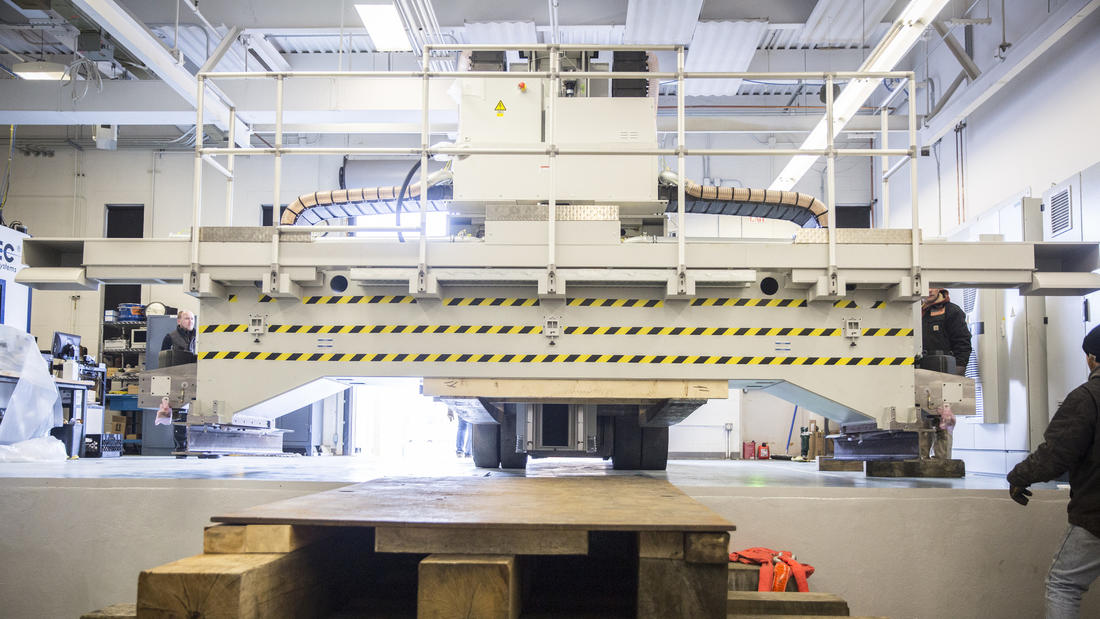 Related Glossary Terms
composites


composites

Materials composed of different elements, with one element normally embedded in another, held together by a compatible binder.