Published
October 14, 2020 - 07:00am
CAD/CAM software improves efficiency, expands capabilities
Sam Roberts has more than two decades of experience in programming and manual and CNC operations, but still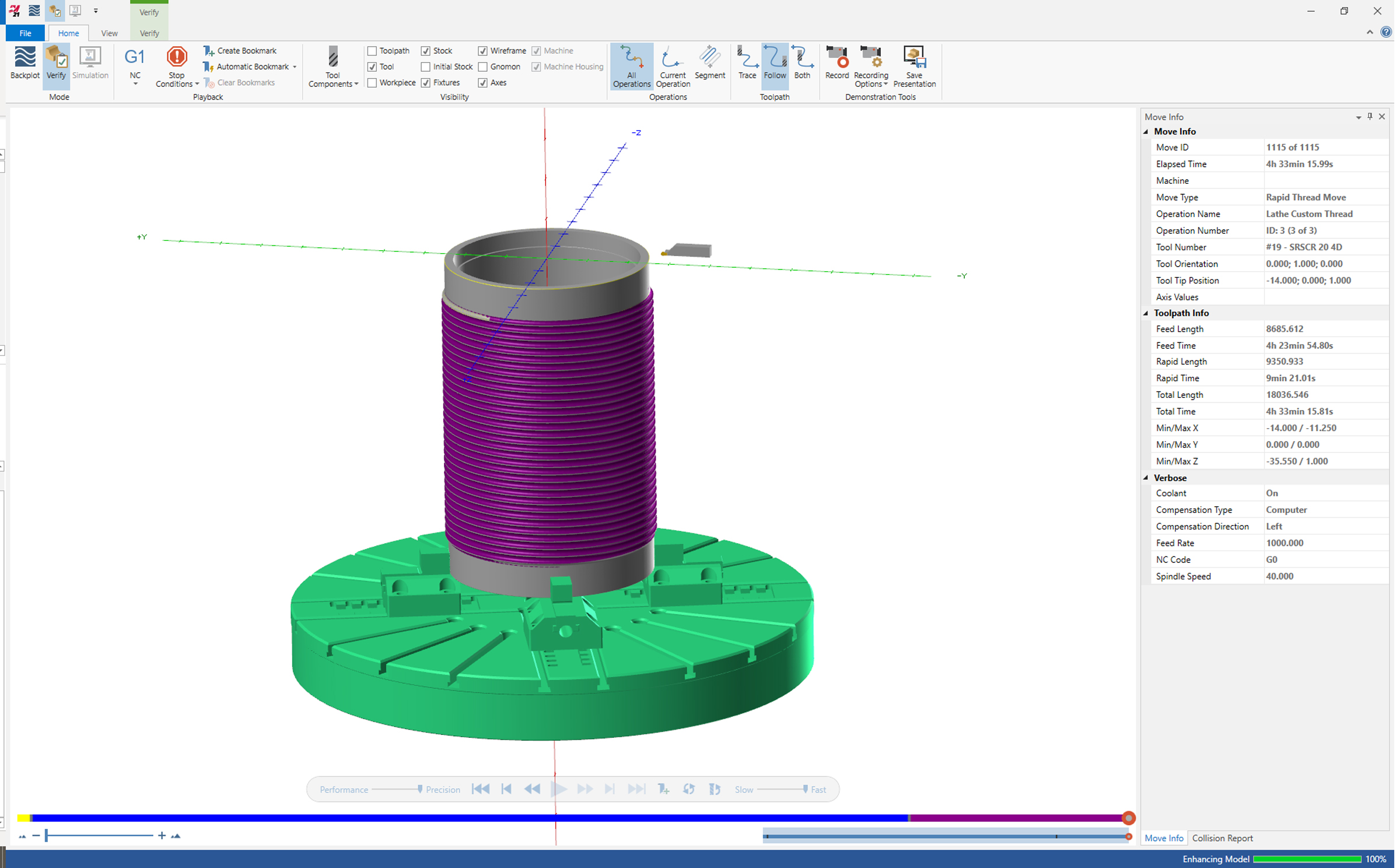 remembers the day in 1999 when he was introduced to Mastercam CAD/CAM software (CNC Software Inc., Tolland, Connecticut). As a machinist proficient in G-code, Roberts was impressed with the software.
"I saw Mastercam and had an opportunity to see what it could do," he said, thinking. "That's a lot better than typing in G-code all day."
In 2001, Roberts seized an opportunity to run his own machine shop. Armed with Mastercam Version 6 and a Haas VF-3 vertical machining center, he launched 3D-Machine Inc. Located 25 miles northwest of Atlanta in Powder Springs, GA, the full-service machine shop specializes in precision milling and turning of parts ranging from less than 1 oz to 30,000 lbs. Industries served include hydro and nuclear power, automotive, aerospace, communications, and medical.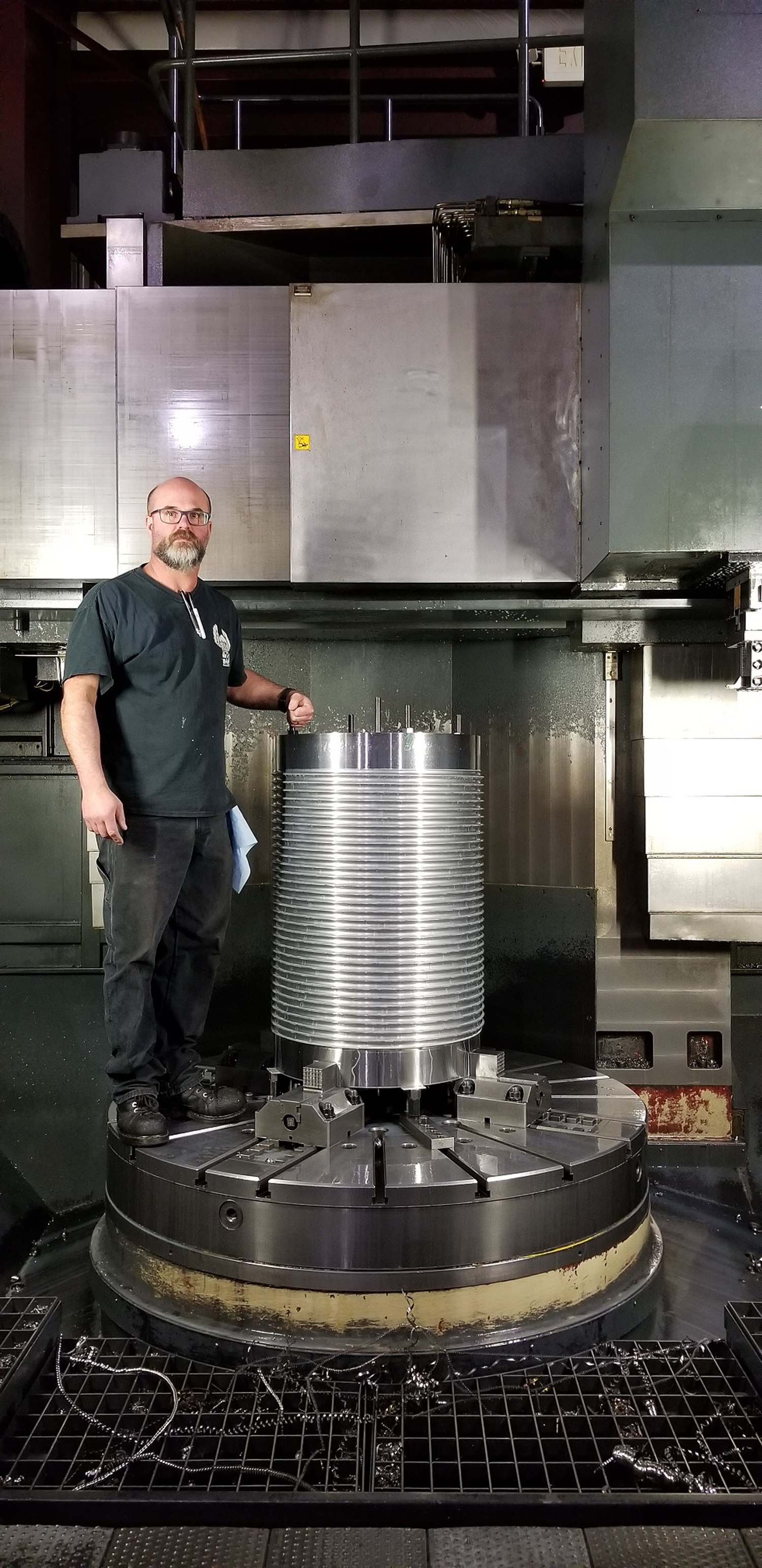 Over the past 20 years, 3D-Machine has grown at a steady clip. Its original 1,200-sq-ft facility expanded to 38,000 sq ft. A larger facility means more employees—23 people are currently employed here—and larger machinery, including a horizontal boring mill, lathes, and vertical turning lathes (VTLs).
Roberts relies on the software for his shop's design and production needs. 3D-Machine stays current in Mastercam capabilities by keeping up with the latest releases, including the newest release that features Mastercam Mill, Mastercam Lathe, Mastercam Wire, and Solids. In addition, the company is participating in the Beta Program for Mastercam 2021. Roberts appreciates the software's generous selection of toolpaths, including a new toolpath he just discovered called Lathe Custom Thread.
The new toolpath supports custom thread forms and expands support for modeling chucks and chuck jaws. The CAM software supports collet chucks as individual component types, which expands the range of machines that can be directly supported.
By selecting chained geometry in Lathe Custom Thread, a programmer can choose the thread cross-section or one of the following parametric definitions: Rope, Buttress, Square, or Trapezoidal. The toolpath includes Mastercam Mill-Turn simulation enhancements, as well as support for select Swiss machining.
Recently, 3D-Machine produced a carbon steel part for a cable reel. It has a 0.9375" (23.8125 mm) pitch and a 0.406" (10.3124 mm) radius; a 12mm (0.4724") button tool was used to rough and finish the part.
The part, a hoist drum, employs a wire rope or cable to lift or lower loads. The grooves keep steel cables from overlapping, potentially damaging the cable, and prevent inconsistent lift and lowering of objects. Due to its size, the drum was machined on a large VTL. The selected toolpath is not limited to vertical machining and can just as easily be performed on a horizontal lathe. In this case, the machinist cut a left-hand spiral, so the tool engaged in the cut from the bottom to the top to produce the shape.
"It took us seven hours to put in this groove, which if you laid out in a straight line would measure 212 linear feet," said Roberts. "We had to use a mill and a rotary to make, rough, then finish the part. We did the deburr on a VTL in seven hours. Because we created the chain, the deburr occurred during the process."
To ensure that a part's shape is exactly what they are looking for, Roberts and his team use Verify, a CAM software feature that prevents tool collisions by letting programmers check for gouges, view finished part shapes, and visualize inclusion of fixtures in its simulation screen. Productivity increases and problems are addressed before parts are ever cut.
3D-Machine programmers maintain manufacturer-specific, easy-to-use tool libraries loaded with accurate tool dimensions and data. Importing tool data directly into the CAM program allows for more time at the machine.
"When I create set-up sheets, they include a description of the tool, a tool holder, and required pull-outs," said Roberts. "If machinists follow those rules on the shop floor based on the pull-outs that we give them, they don't wreck the holder, they don't hit clamps, they don't have any surprises."
Due to the number of fixtures designed and machined in Mastercam, Roberts and his staff used the software to create a fixture database. They have acquired more than one hundred fixtures so far. Anyone who is producing a part can bring a fixture and their part into the CAM software.
"It's just a great tool," said Roberts. "By maintaining a database of all our fixtures, we eliminated repetitive processes that we may have had to perform 20 years ago. Now, we're not reinventing the wheel every time we take on a new job."
For more information on CNC Software Inc.'s software and services, visit www.mastercam.com.