Published
October 01, 2020 - 11:15am
CAD solution for multi-user facility
When it comes to designing, CAD software has its place, but purchasing and maintaining multiple CAD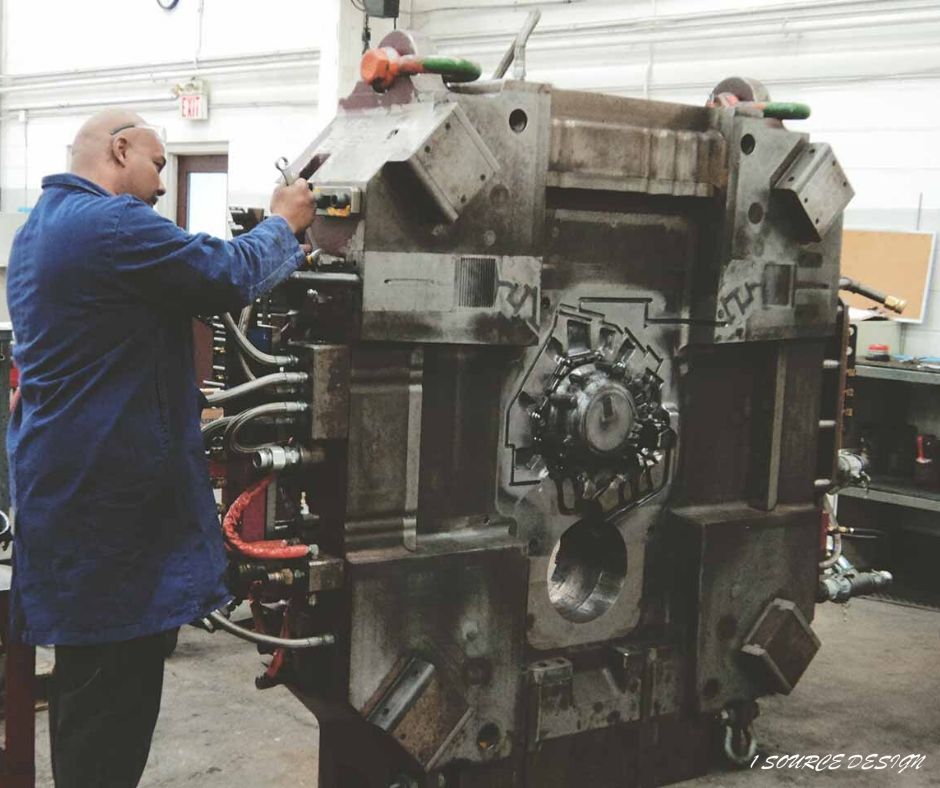 licenses can be expensive.
Douglas Davis, a sales engineer at 1 Source Design, a Canadian-based tool and mold company, said the company chose Kisters' 3DViewStation as its go-to alternative to multiple, expensive CAD software licenses.
Three-dimensional and 2D data is created by engineering departments and partners, and many departments such as production, sales and purchasing personnel must gain access to the CAD data. Sharing and collaborating on CAD data is a simple task when everyone has access to the same tools.
Providing this data to the differing groups can be accomplished in several ways. One solution is a CAD software license for each collaborator. For 1 Source Design, there were numerous reasons why this was not feasible including training issues, long wait times, and the high cost of licensing. The Kisters 3DViewStation product family provides MultiCAD capable visualization and Digital Mockup solutions to all users in the manufacturing industry. This means company-wide access to CAD data; that includes mobile employees and external business partners.
The 1 Source Design southern Ontario plant operates 24 hours a day, seven days a week, with 45-plus employees and has more than 30 years of experience in the tool and die industry creating injection molds for plastic parts. With relations in China, Japan, Germany, South Korea, Portugal and partners in the USA, Davis explained that they were in desperate need of faster data translation and the ability to quickly view large designs that are more than 700 mb in size.
After a trial period with the 1 Source Design team, Davis chose 3DViewStation as its visualization solution. Davis said he ultimately picked 3DViewStation over other viewers for several reasons. "The ability to save native format files into .stp., the stability of the software, and fast speed when opening large files," he explained. Davis also selected 3DViewStation because it worked with the company's existing CAD and PLM solutions "seamlessly" and that users can often be up and running with Kisters 3DViewStation within about 30 minutes. "The learning curve has been relatively flat so far," he said.
In their daily operations, Davis' team primarily uses it to grant access to engineering graphics without the need for additional, pricey Unigraphics and PowerShape license seats.
According to Kelly Baumann, business development manager at Kisters, the 3DViewStation product is available as Desktop, ActiveX, VR-Edition and HTML5 WebViewer product-versions. All versions are intended to be used together with a PLM, ERP or other management system product configuration or service and spare part applications, providing all necessary APIs. For cloud, portal and web-solutions, there is an HTML5-based WebViewer solution available, which does not require client installation
Kisters develops visualization solutions for industry. For more information, phone its U.S. headquarters at 916-723-1441 or visit its website at www.3dviewstation.com.

Related Glossary Terms
computer-aided design ( CAD)


computer-aided design ( CAD)

Product-design functions performed with the help of computers and special software.

flat ( screw flat)


flat ( screw flat)

Flat surface machined into the shank of a cutting tool for enhanced holding of the tool.