Published
June 28, 2021 - 09:00pm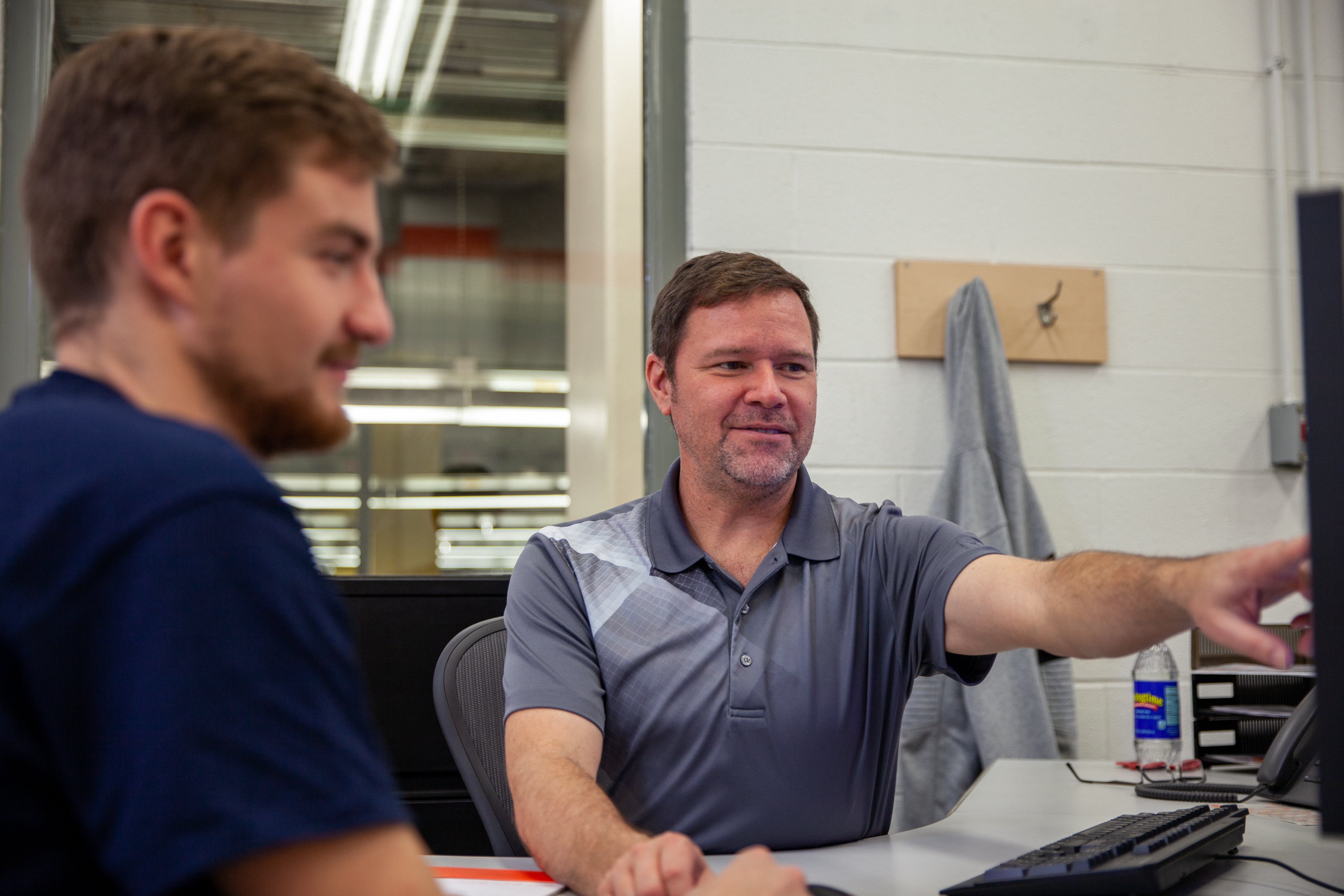 Blum, an international kitchen cabinet hardware manufacturer, produces hundreds of products, employs nearly 8,000 workers across dozens of facilities, and has distributors in more than 120 countries worldwide.
This global leader in hardware solutions, is also working hard to train the next generation of manufacturing workers. Beginning in 1970, Blum launched a vocational training program in Austria, providing young people with an opportunity to participate in a four-year apprenticeship, with programs in such disciplines as mechanical engineering, toolmaking, and CNC machining.
The company's commitment to the next generation of workers has been adopted at Blum Inc.'s manufacturing plant in Stanley, North Carolina. In 1995, the company introduced its Apprenticeship 2000 program, based largely on the Austrian model. The program has since been expanded to include partners Ameritech Die and Mold, Daetwyler USA, Bürkert Fluid Control Systems, and other North Carolina manufacturing companies, as well as participation from the Central Piedmont Community College (CPCC) in Charlotte.
Trainee to Trainer
"Blum started Apprenticeship 2000 because we couldn't find the skilled workers needed to maintain our automated equipment," said Jim Neal, apprenticeship trainer. "Each spring, we hire a small group of high school graduates and bring them in as apprentices. Over the next four years, they receive 4000-hours of hands-on training and 1600-hours in the classroom, at the end of which they'll earn a journeyman's card from the state, a mechatronics degree from CPCC, a guaranteed job offer, and no tuition debt."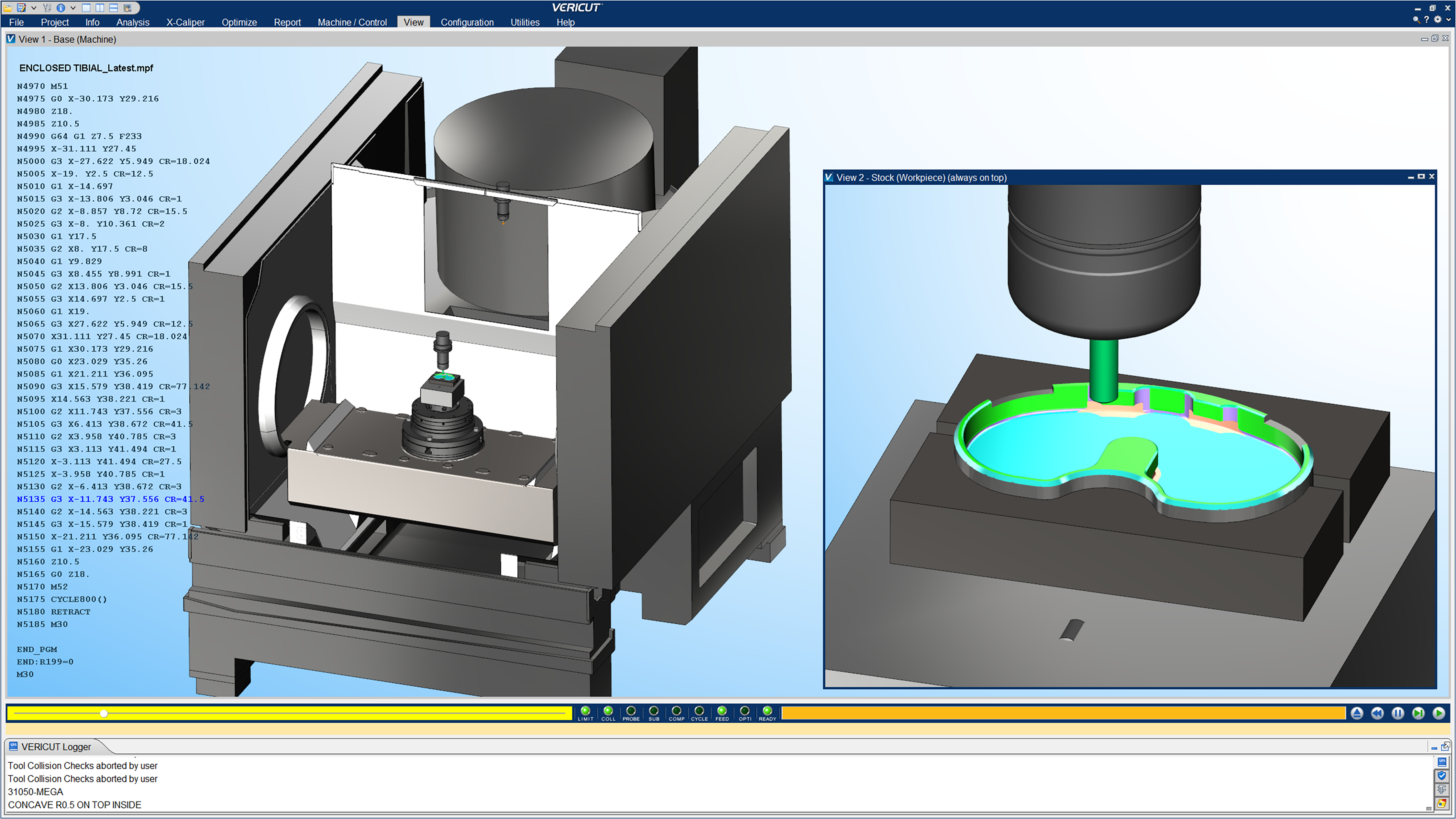 One of the tools that Neal uses to train Blum apprentices is the Vericut toolpath optimization, simulation, and verification software from California-based CGTech Inc.
"We originally purchased Vericut for use in our manufacturing operations," he said. "We had a lot of work stacking up in the machine shop and saw it as a way to reduce CNC downtime and catch programming mistakes that might otherwise result in a crash. That was four years ago. Because of Vericut, there's no longer a need to prove-out a program at the machine, your hand on the feedrate override or e-stop button. Instead, everything is simulated offline. When it gets out to the floor, the operator can just let it run, confident that there won't be any problems."
Avoiding Risk
Blum USA employs 450 people operations and supplies products to the United States market. The machine shop supports the factory with parts for its stamping presses, automated assembly machines, packaging equipment, and plastic injection molding machines.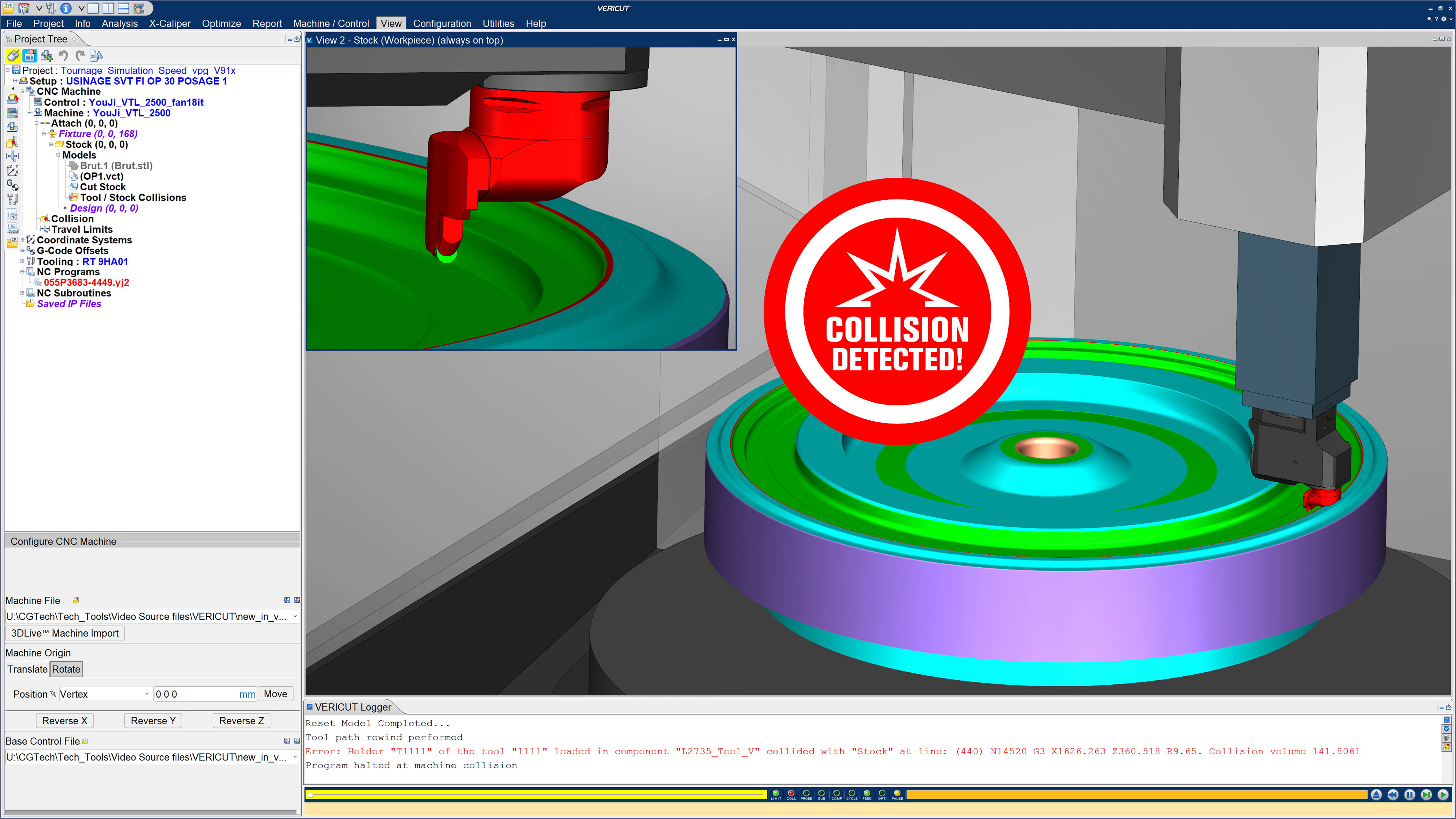 In addition to reducing CNC machine downtime, Neal has incorporated Vericut into Blum's training curriculum. Each apprentice can test his or her programming skills in a virtual environment without the fear they might crash an expensive piece of CNC equipment. And because the machine tools they learn on are often the same ones that the company uses to keep the manufacturing floor operational, there's no risk that a student's bad day will negatively impact production.
"Everyone starts by writing G and M code longhand," Neal explained. "This way, they can understand what the program is doing before moving on to CAM-based programming. So, they write their own code, and to me as a trainer, it's really cool to see their expression when they watch it for the first time in Vericut. Most of these kids grew up on video games, and it's quite easy for them to relate to this kind of virtual environment. They really love it."
The Big Picture
This last part is especially important given the shortage of skilled machinists and manufacturing people. Apprenticeship 2000 is an example of how individual companies can help others, so much so that it has grown into a statewide program, with 120 or so companies using some version of the curriculum first developed by Blum USA.
As mentioned earlier, each student receives a job offer after graduation, one that offers a minimum wage of $37K per year, higher than many college graduates can expect. And again, there's no debt—each student works for and is paid by his or her sponsor company throughout the program, and all tuition is covered by Apprenticeship 2000.
That students are not obligated to work for Blum or one of its partner companies after graduation. "There's no contract or anything, but they're guaranteed to have a job, which they can either accept or decide to go elsewhere," Neal said. "It's completely up to the student. That said, most decide to stay on, as illustrated by our relatively young skilled trades workforce, most of whom went through our apprenticeship program. We've been so successful that people from all over the country have reached out to us for information about how they might start their own apprenticeship program. From my side, it's been a very rewarding experience and I'm proud to be part of it. It's a good feeling."
Related Glossary Terms
computer numerical control ( CNC)


computer numerical control ( CNC)

Microprocessor-based controller dedicated to a machine tool that permits the creation or modification of parts. Programmed numerical control activates the machine's servos and spindle drives and controls the various machining operations. See DNC, direct numerical control; NC, numerical control.

sawing machine ( saw)


sawing machine ( saw)

Machine designed to use a serrated-tooth blade to cut metal or other material. Comes in a wide variety of styles but takes one of four basic forms: hacksaw (a simple, rugged machine that uses a reciprocating motion to part metal or other material); cold or circular saw (powers a circular blade that cuts structural materials); bandsaw (runs an endless band; the two basic types are cutoff and contour band machines, which cut intricate contours and shapes); and abrasive cutoff saw (similar in appearance to the cold saw, but uses an abrasive disc that rotates at high speeds rather than a blade with serrated teeth).

toolpath( cutter path)


toolpath( cutter path)

2-D or 3-D path generated by program code or a CAM system and followed by tool when machining a part.