Published
October 27,2022 - 07:00am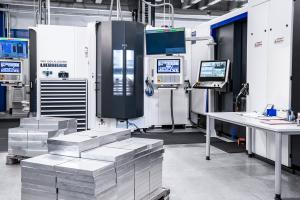 Rohde & Schwarz develops, produces, and markets a range of electronic capital goods for industry, infrastructure operators, and government customers.
The independent group is among the technology and market leaders in its field, including wireless communications and RF measurement technology, broadcast and media technology, professional radiocommunications, cybersecurity, and network technology.
The Teisnach plant in Germany is the mechatronics center in the Rohde & Schwarz group. Its products include enclosures, shielding components, antennas, printed circuit boards, micromechanical precision parts, and all types of custom electromechanical products.
As a center of excellence for transmitters and systems, the plant manufactures, supplies, and services broadcast transmitters and safety viewing panels, as well as customer-specific wireless communication systems.
To produce all of these devices, the company wanted to improve its production levels.
5-axis machining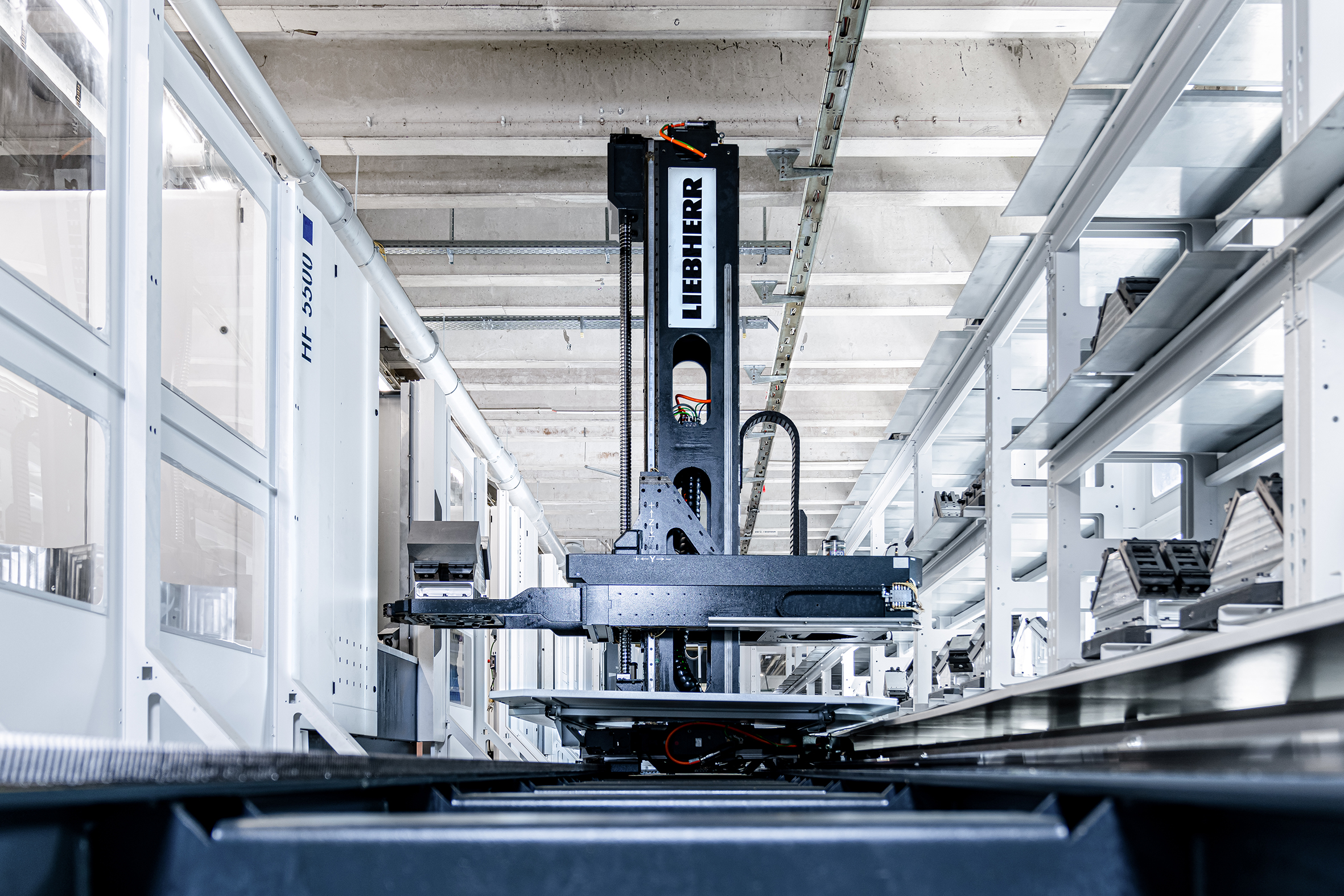 Production at the plant takes place in three shifts and – when demand is highest – up to 19 shifts per week.
For the machining of complex aluminum components, Rohde & Schwarz chose four 5-axis machining centers from the CNC machine tool manufacturer Heller in Nürtingen, whose machining solutions are widely used by the company.
The HF 5500 is a 5-axis machining center with the fifth axis "in the workpiece" for horizontal milling. It has space for large clamping fixtures and workpieces as well as long travel ranges. With the combination of a robust machine bed, the horizontal spindle, and an NC swivel rotary table with counter bearing and AB kinematics with highly dynamic torque drives, the powerful machine cuts the workpieces with precision and flexibility.
Automation solution with PHS 1500 Allround
To optimize the throughput times of the components with a variety of parts in small to medium batch sizes, the four machining centers were to be automated and controlled via a master computer.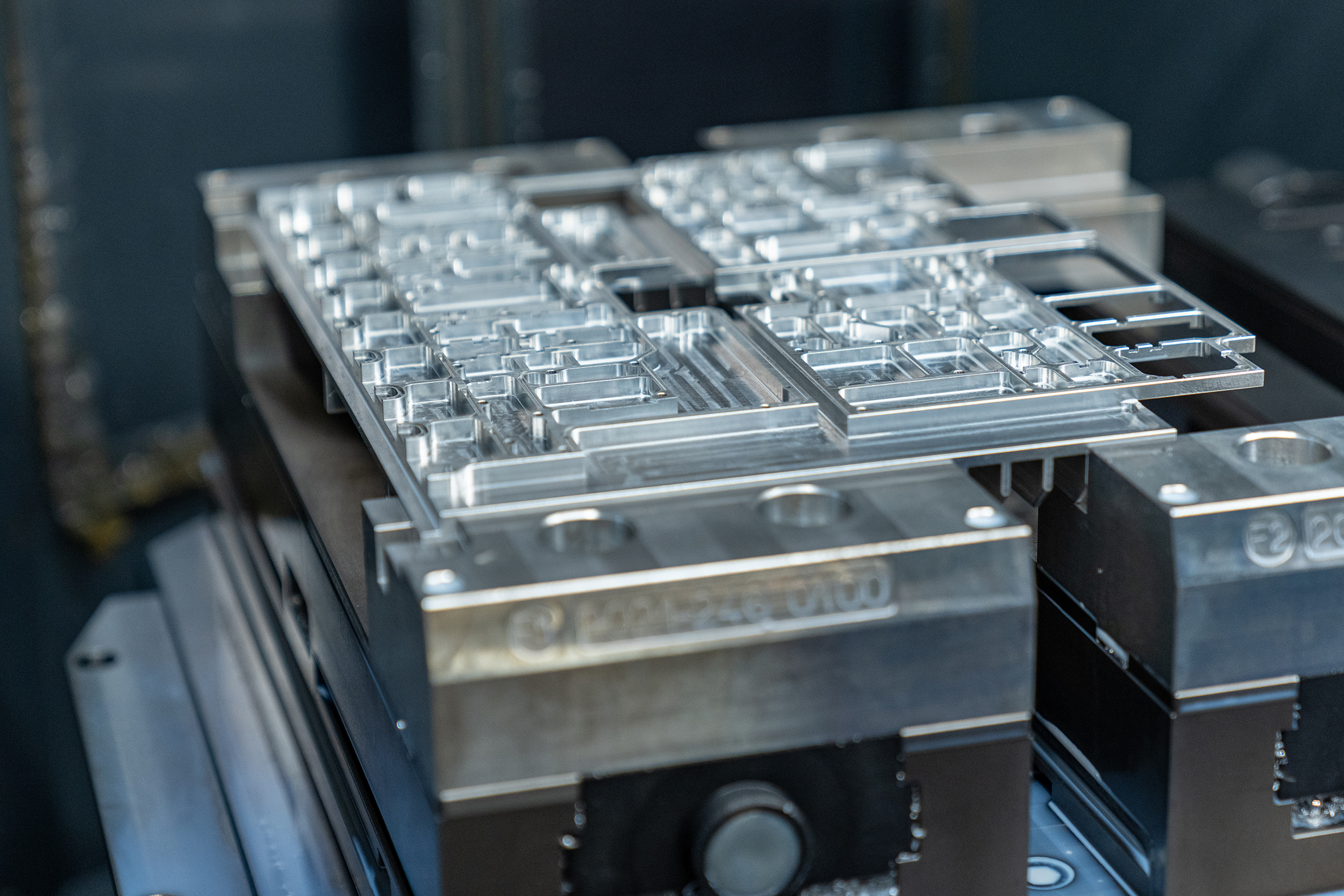 The greatest challenge here was the low ceiling height of the Rohde & Schwarz production hall. Many storage locations as possible had to be accommodated at a height of fewer than four meters – a job for the PHS Allround pallet handling system from Liebherr. Thanks to its modular concept, it can be perfectly adapted to the requirements and space conditions of the company in question.
For this reason, the partners put together a complete package comprising Heller machines and the Liebherr PHS 1500 Allround. 
Simple integration of the master computer
Another criterion was that the existing host computer system at Rohde & Schwarz had to be compatible with the automation system.
Christian Heiler, in charge of quotation and project management for automation at Heller, said, "Perfect interface definition and coordination was an important part of the quotation phase. The customer already had a system with Soflex control in the successful operation and wanted an automation solution that could be easily integrated."
Here, too, Liebherr was a perfect match as Soflex is one of two master computer suppliers with which Liebherr has been working for many years. The software ensures an overview of all resources and enables optimum planning of production orders, for example through prioritization and strategies for manned and unmanned automatic operation.  
Modular and space-saving
The PHS Allround is a space-saving, flexible and expandable manufacturing system that automatically supplies machine tools with ready-equipped machine pallets.
It reduces downtimes through setup during the machining process, and the shelf magazine allows unmanned production for long periods. A rotatable and swiveling lift module also allows the loading of inclined shelves or machines. During the development of the system, particular attention was paid to ensuring that it is also suitable for low-ceiling heights. 
"This meant that the PHS 1500 Allround was tailor-made for us. That would have been difficult to implement with other systems," recalls Georg Kauschinger, head of horizontal machining at Rohde & Schwarz. "Initially, even Liebherr was skeptical about whether the system would fit in the hall," he adds with a laugh. 
Productivity booster 
During 2019, three of the four Heller machining centers were commissioned in succession. During the delivery of the second machine, the PHS 1500 Allround was also installed and the machines were operated automatically for the first time.
The fourth machine followed in 2020, which means the system now consists of four 5-axis machining centers and two setup stations, one of which is rotatable.
A generous parts nest for 70 machine pallets on three shelf levels makes the system highly autonomous. The machines do not have to be constantly attended to, and low-manpower production is possible. While systems without a pallet handling system require one person per machine and shift for operation, the interlinked machines require significantly fewer: personnel deployment is around 40 percent less than for non-interlinked machines. 
The production orders are now transferred with information on batch size and final due date to the Soflex master control system via the ERP interface and no longer have to be entered manually.
Tool data is also now transmitted automatically from the tool data management system to the machine via the master computer using a data matrix code and a unique ID. Tool data no longer has to be manually entered into the machine. With the connection to the ERP system, production control has been optimized so that the throughput time for components is now only six to eight days – instead of 30 to 35 days as previously. At the same time, spindle running times are ten percent higher. 
Rapid availability of spare parts
Another important criterion for selecting the automation solution was the rapid availability of spare parts.
Based on personal contact and Liebherr's references, it was quickly clear that the customer had found a long-term partner for spare parts supply and maintenance in the Kempten-based company.
"However, the system has been running so smoothly so far that we haven't had to use the service yet," said Kauschinger. "At the beginning, we used Liebherr's remote support for some minor problems, which were solved in an uncomplicated manner and within a very short time." 
Project cooperation 
According to Kauschinger, the most important thing was to have an established contact person at each of the companies involved and to be able to rely on the support of the suppliers at any time.
"On our visits to Kempten, we were advised and taught about all the details and felt very well informed," he said. "This was where it became clear to us that Liebherr, as a down-to-earth family business, is a reliable partner that stands for solid German mechanical engineering."
An automated setup station was also added to feed the unmachined parts into the system via a robot. An automated bin-picking solution will also be included in the considerations.
"Based on the experience we gained in this project, Liebherr would certainly be our first choice to bring on board for another automation solution," said Kauschinger.