Published
January 19, 2016 - 12:45pm
AutoCrib Inc., an automated inventory vending systems maker based in Tustin, Calif., reached a milestone producing its 1,000th RoboCrib VX1000 machine, according to a company news release issued Jan. 18. The RoboCrib is the first carousel based, industrial vending innovation created by AutoCrib founder Steve Pixley.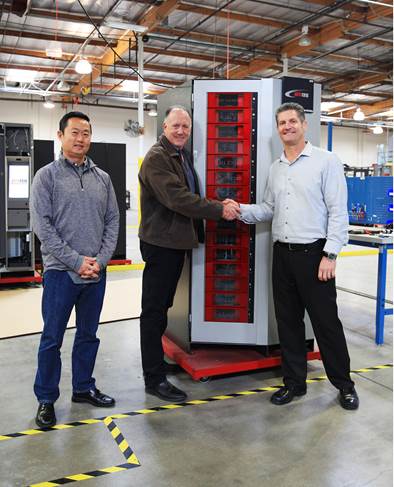 Pixley, who built his first industrial vending machine in 1994 in the garage of his Huntington Beach, Calif., home, is said to have pioneered the concept of purpose-built vending machines after recognizing a need among manufacturers to better track and utilize inventory, according to AutoCrib. The realization hit Pixley when he experienced the need first-hand while president of an industrial tool distributor.
"We would see our customers struggling to keep track of what inventory they had on hand, and the negative impact [that had] on productivity and supply chain costs," said Pixley.
To mark the delivery of AutoCrib's 1,000th RoboCrib VX1000 machine, the company held a commemoration event Jan. 8 at AutoCrib headquarters in Tustin. Distributors and customers from around the globe acknowleged the event with messages of thanks and congratulations for AutoCrib's "accomplishments and legacy of innovation in the industry," the company reported.
"Steve's vision has changed our industry as it relates to managing maintenance, repair and operations (MRO)," said David Crawford, senior vice president of DGI Supply, a full-line industrial distributor and a longtime AutoCrib partner.
"Steve's ability to surround himself with great people, his tireless imagination and his passion for getting things right has driven AutoCrib's success over the years," said Jim Hobbs, president of DGI Supply Canada. "We send our congratulations on reaching this milestone."
SDI, a leading supply chain management company focused on MRO, counts AutoCrib as a valued partner, added Andy Cvitanov, SDI president and CEO. "We send our congratulations on the accomplishment of producing their 1,000th VX RoboCrib machine."