Published
November 18, 2016 - 04:15am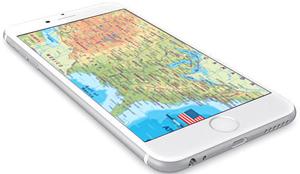 Could it really happen? An unnamed source tells Nikkei Asian Review that iPhone maker Apple has asked two Taiwan-based iPhone assemblers, Foxconn (also known as Hon Hai Precision Industry) and Pegatron, to examine the feasability of manufacturing the devices in the U.S.
If Apple's concept-defining smart phone could be efficiently and cost-effectively made here, it would be a huge symbolic victory for advocates of reshoring manufacturing jobs--even if the highly-automated assembly process didn't actually create an actual employment boom in whatever state was given the work.
But should advocates get their hopes up? Perhaps not yet. Nikkei's source said that while Foxconn agreed to look into the possibility of moving assembly work to the U.S., Pegatron said no because of cost concerns. A seperate souce told Nikkei that making the iPhone here would cause the unit cost to more than double--a hard sell.