Published
December 10, 2020 - 06:30am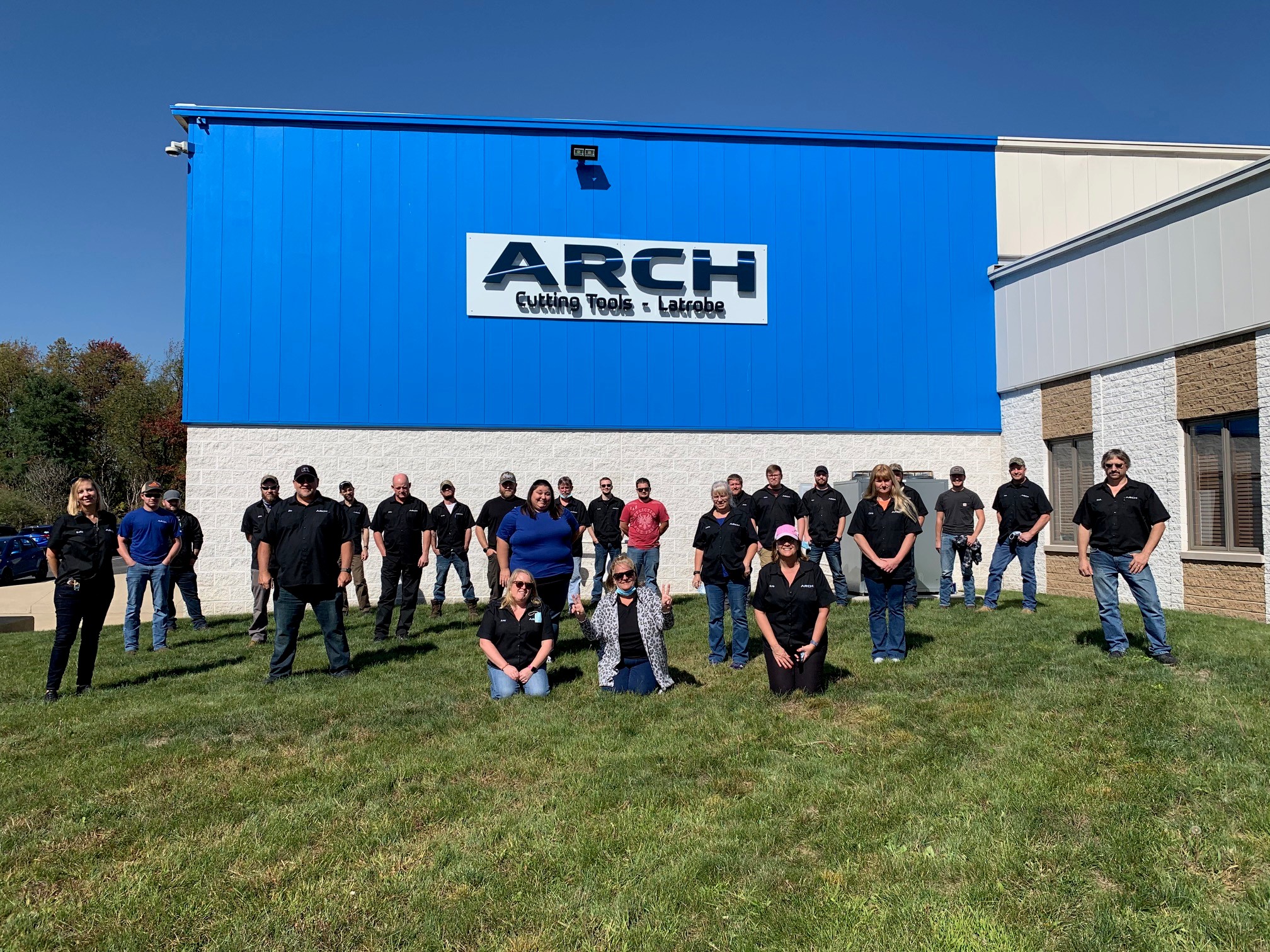 With 28 entries, 1.2 million social impressions and almost 4500 votes, ANCA's Tool of the Year loudly celebrates the contribution modern cutting tools make to manufacturing, surgery, woodworking and other diverse industries.
The overall winner, ARCH Cutting Tool's entry demonstrated the use of multiple ANCA'S iGrind machine operations with several complex profiles. For instance, the tool came out in front of others when compared to the DXF CAD file and measured with the Zoller instrument for tool inspection that checked for profile OD and runout. The surface finish measurement on the Alicona vision system produced a superb result. The tool also stood out in terms of complexity of grinding and was a large diameter (1") multi-functional cutting tool with many features. According to ANCA CNC Machines, the tool ticked every box to be the Tool of the Year winner.
The Tool of the Year must be a ground tool that is functional, high quality and complex. A panel of expert judges consider the surface finish, tolerance and functionality. This year the industry-first competition had two categories.
ARCH Cutting Tools in Bloomfield Hills, Michigan, is the third American company in as many years to winning the competition, highlighting that the skill and craftmanship of the USA cutting tool industry is alive and well, according to Jim Gray, president and general manager, ARCH Cutting Tools – Latrobe.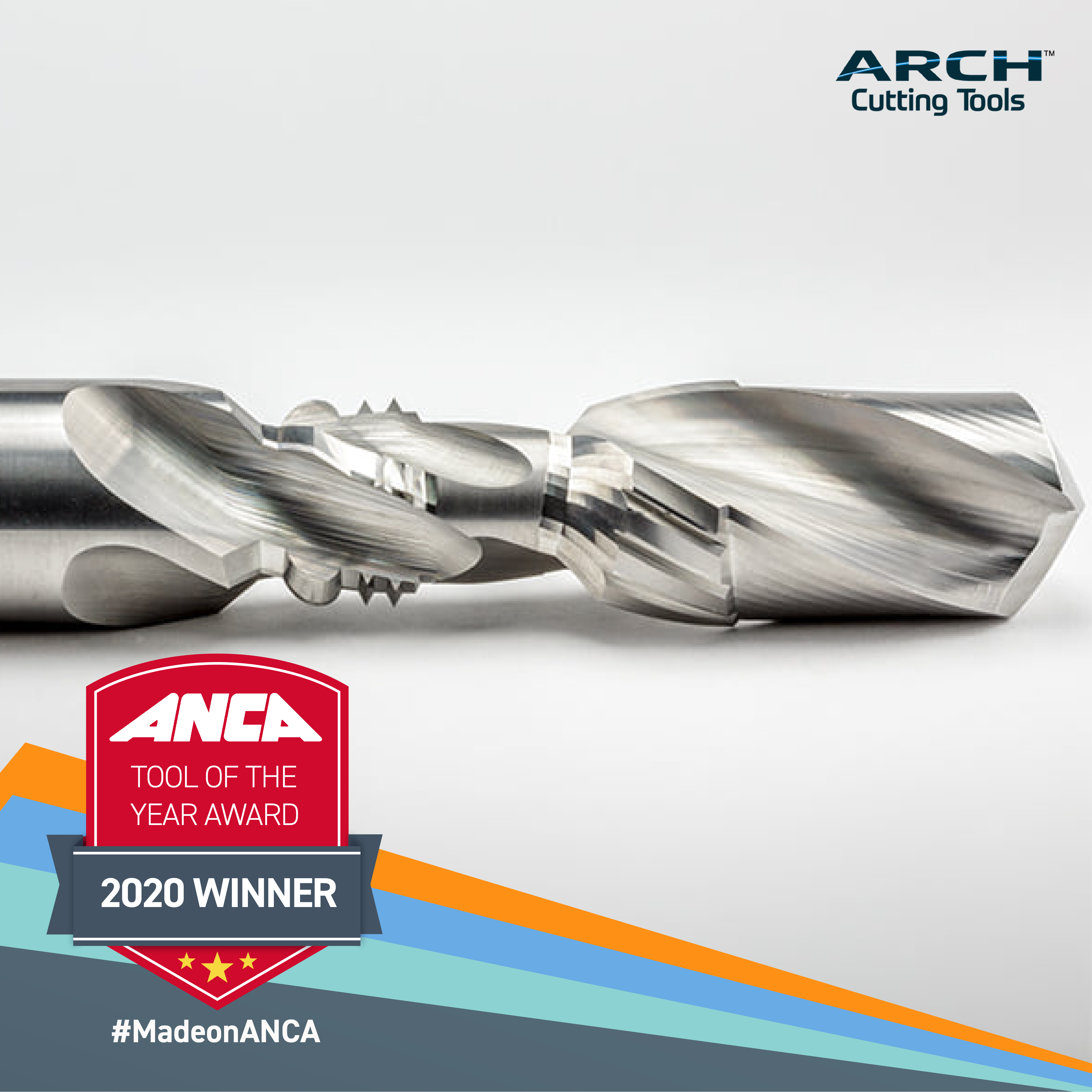 "We entered to present and showcase our capabilities as a cutting tool manufacturer and to demonstrate the complex capabilities of the ANCA Tool and Cutter Grinder," Gray said. "Additionally, we entered to share with customers our own custom capabilities with solid carbide tools.
"This year, we saw the most complex and sophisticated entries to date," said Pat Boland, ANCA Co-Founder. "Having been part of the industry for over 40 years, the technical advancements demonstrated by cutting tool manufactures continue to amaze."
"I think of ANCA's Tool of the Year as the Oscars for cutting tools and am proud to take the time to recognise and reward the creativity and skill of manufacturers globally," Boland said.
The other big winners were in the virtual tool category. This year, that award was granted to two companies, JG Group and Turcar, who used ANCA software to produce unique and artistic tool design. JG Group, for instance, reproduced the Sydney Opera House in a profile tool.
"Both tools showed a high level of effort, artistry and creativity. When creating the Virtual Tools, both Turcar and JG Group used their imagination along with the power and flexibility of ToolRoom RN34 and CIM3D V9 to produce works of art," Boland said.
Here is a complete list of the winners and runners up in this year's competition.
Winner of ANCA Tool of the Year
Runner Up - ZMK
Winners of Virtual Tool Category
#MadeonANCA Finalists
JG Group (Poland)
ARCH Cutting Tools (USA)
Aayudh Tools (India)
OCMANDY (France)
Mastermet (Poland)
ZMK (Poland)
GUIDOLIN Affilatura Utensili (Italy)
Virtual Tool Finalists
JG Group (Poland)
Aayudh Tools (India)
Turcar (Turkey)
Miltas (Turkey)