Published
January 04, 2019 - 03:00pm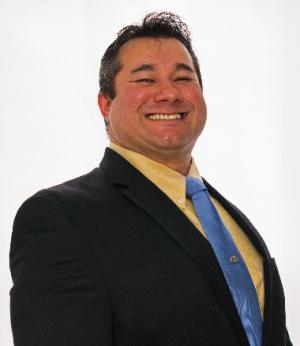 ARCH Cutting Tools is pleased to announce and welcome Marcus Ralston as Director of Product Management - Standards. Marcus is responsible for business development, brand integration, sales forecasting, marketing initiatives, and customer relationships for the KEO Standards, Richards Microtools, Ultra-Dex and KEO Milling Solutions product lines.
Throughout his career of more than 20 years, Marcus has focused primarily primary on developing and implementing strategic sales and service models, effective channel management, customer advocacy and direct marketing implementation.
Earlier in his career, he served as Vice President of Business Development for Harvey Performance, where he was responsible for sales growth and for the coordination of the operations of Sales and Application Engineering, Custom Solutions and Customer Service. Marcus also worked as an Application Engineer with Kennametal, where he partnered with R&D to refine tool geometry, conduct beta testing and to create technical content for a wide range of successful solid carbide cutting tool designs in milling, threading and hole-making across the organization's 20-brand portfolio.
A veteran of Desert Storm, Marcus served 14 years in the U.S. Army. He graduated Summa Cum Laude from Southern New Hampshire University with a B.S. in Organizational Leadership and he also holds a diploma in Nuclear, Biological & Chemical Defense from the U.S. Army Chemical Defense Institute.
"I look forward to putting my experience to work in this dynamic organization," Marcus says. "Building on our dedication to customer service, we will grow in our capabilities and continue to be the industry leaders."
Related Glossary Terms
gang cutting ( milling)


gang cutting ( milling)

Machining with several cutters mounted on a single arbor, generally for simultaneous cutting.

milling


milling

Machining operation in which metal or other material is removed by applying power to a rotating cutter. In vertical milling, the cutting tool is mounted vertically on the spindle. In horizontal milling, the cutting tool is mounted horizontally, either directly on the spindle or on an arbor. Horizontal milling is further broken down into conventional milling, where the cutter rotates opposite the direction of feed, or "up" into the workpiece; and climb milling, where the cutter rotates in the direction of feed, or "down" into the workpiece. Milling operations include plane or surface milling, endmilling, facemilling, angle milling, form milling and profiling.

threading


threading

Process of both external (e.g., thread milling) and internal (e.g., tapping, thread milling) cutting, turning and rolling of threads into particular material. Standardized specifications are available to determine the desired results of the threading process. Numerous thread-series designations are written for specific applications. Threading often is performed on a lathe. Specifications such as thread height are critical in determining the strength of the threads. The material used is taken into consideration in determining the expected results of any particular application for that threaded piece. In external threading, a calculated depth is required as well as a particular angle to the cut. To perform internal threading, the exact diameter to bore the hole is critical before threading. The threads are distinguished from one another by the amount of tolerance and/or allowance that is specified. See turning.