Published
October 15, 2018 - 05:15pm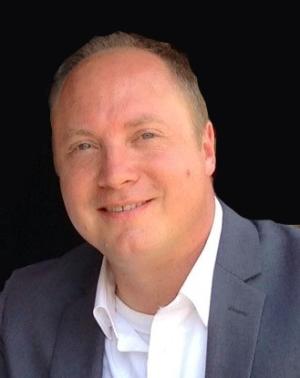 ARCH Cutting Tools is pleased to announce and welcome Bill Orris as Manager of Technical Product and Sales Training. Bill will be responsible for technical sales management leadership and strategy, as well as expanding customer understanding of ARCH products and services, and facilitating training in all product categories and industry-specific solutions.
Bill brings nearly 25 years of industry experience to his new role with ARCH, with background as a Technical Field Sales Engineer, a CNC/Senior Program Manager, a Machining Specialist and Assistant Training Coordinator, and a Manufacturing Manager. With his diverse background, he offers excellent industry product knowledge and a deep personal understanding of the challenges and needs of customers in the industry.
In addition, Bill studied Mechanical Design. He holds Journeyman Machinist Certification specialized in CNC from the State of Ohio, a Tool and Die Certification also from the State of Ohio, as well as several other certifications pertaining to metrology, metallurgy, and lean manufacturing principles.
"I look forward to applying my many years of experience to provide tailored training programs and technical support in calculating cutting data, extending tool life, and ideas on how to optimize our customers most demanding machining processes," Bill says. "At ARCH Cutting Tools, we will utilize our comprehensive tooling design, application know-how, and close collaboration with our customers to provide them the best solution possible."
Related Glossary Terms
computer numerical control ( CNC)


computer numerical control ( CNC)

Microprocessor-based controller dedicated to a machine tool that permits the creation or modification of parts. Programmed numerical control activates the machine's servos and spindle drives and controls the various machining operations. See DNC, direct numerical control; NC, numerical control.

lean manufacturing


lean manufacturing

Companywide culture of continuous improvement, waste reduction and minimal inventory as practiced by individuals in every aspect of the business.

metrology


metrology

Science of measurement; the principles on which precision machining, quality control and inspection are based. See precision machining, measurement.