Published
January 31, 2022 - 06:00am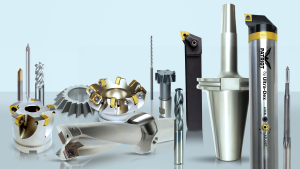 ARCH Cutting Tools Corp. in Bloomfield Hills, Michigan, has acquired North American Carbide of Orchard Park, New York.
North American Carbide has been in business for more than 40 years and supplied cutting solutions to the medical, aerospace, energy, and automotive industries. This and the organization's commitment to its customer relationships blend seamlessly with the ARCH Cutting Tools culture.
"I am extremely proud to have the North American Carbide team join the ARCH family," said Jeff Cederstrom, Division President – ARCH Cutting Tools. "ARCH Cutting Tools has enjoyed a strong working relationship with North American Carbide for many years. Passion for solving customers' most challenging cutting tool applications, dedication to quality and an unyielding entrepreneurial spirit make this a strong cultural fit within the ARCH platform. North American Carbide's custom insert capabilities add a strategic dimension to the ARCH offering and take ARCH's engineered cutting tool solutions to a new level for our customers. As the industry continues to move toward highly engineered solutions, we are proud to welcome NAC to the ARCH team!"
Bob Gralke, CEO of North American Carbide, said, "What an exciting time for the customers and employees of North American Carbide. We are all so fortunate to be partnering with ARCH Cutting Tools. Joining the ARCH team is a great cultural fit for our company It will allow us to support our customers and continue giving them the best overall value in our customized engineered cutting tools. It's great to be a part of a world-class organization."
ARCH President and CEO Eli Crotzer notes the special significance of this acquisition for both organizations.
"As the ARCH team celebrates our 10th anniversary since the formation of the company on December 21, 2011, it is appropriate that our 34th acquisition involves such a transformational business as North American Carbide. The highly engineered specialty inserts that NAC excels at complement our operations in Flushing, Michigan and Mentor, Ohio. I am confident that the combination of NAC and ARCH Cutting Tools will make both businesses stronger and more competitive in the marketplace. I would like to formally welcome all of the NAC employees to the ARCH team, and I would like to personally thank Bob Gralke and the broader Gralke family for the trust they have placed in ARCH to partner with them to take NAC to the next level."