Published
April 11, 2022 - 07:30am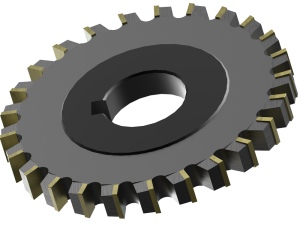 ARCH Cutting Tools Corp. has acquired Greene Tool Systems, Inc., of Dayton, Ohio.
ARCH said that Greene Tools Systems, established in 1986, has developed a reputation for customer service, technological innovation and prototyping, and quality control.
"Solving customers' most challenging cutting tool applications and dedication to quality are the cornerstones of Greene Tool's culture," said Jeff Cederstrom, division president – ARCH Cutting Tools. "Tom Green has built a strong business designing and manufacturing highly innovative custom tooling and left a legacy of satisfied customers. The ARCH group is looking forward to sharing and learning from the talented team at Greene Tool."
Tom Greene, president of Greene Tool Systems, said "It was time for me to retire and my employees agreed."
Greene said that joining the ARCH family made sense because its broad product offerings complement Greene Tool Systems' expertise in engineered cutting tools. They offer national sales coverage with a skilled sales force.
"The more people from ARCH we met," said Greene. "The more I was convinced that this was a good move for both companies. They match our culture, business philosophy and people-centric way of doing business."
Related Glossary Terms
quality assurance ( quality control)


quality assurance ( quality control)

Terms denoting a formal program for monitoring product quality. The denotations are the same, but QC typically connotes a more traditional postmachining inspection system, while QA implies a more comprehensive approach, with emphasis on "total quality," broad quality principles, statistical process control and other statistical methods.