Published
September 18, 2019 - 11:15am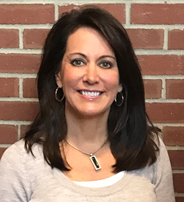 ARCH, Bloomfield Hills, Michigan, announced the appointment of Lori Lorant to the position of vice president human resources. Lorant has been with the organization for almost five years and has held the roles of employee relations manager and director of human resources prior to her promotion to vice president.
She is an experienced human resources professional with a history of success in the mechanical engineering industry. She is skilled in talent management, employee relations, strategic planning, succession planning, multiple-site and -state HR leadership, due diligence relating to M&A activity and on-boarding and the integration of employees from new companies.
Prior to joining ARCH, Lorant spent more than 15 years as an HR manager in the retail consumer goods industry, with corporate, retail store and buying operations HR responsibilities.
"Lori has done an outstanding job of providing leadership since joining ARCH several years ago," said Eli Crotzer, ARCH president and CEO. "She always does a nice job of finding the right balance in handling challenging situations and she is highly effective in working closely with the leadership teams across the country to ensure we are supporting and promoting our most valued asset – our human capital. I am pleased to announce Lori's promotion to vice president human resources, and I ask that all of you take time out to thank her for her countless contributions to our company and congratulate her on this well-deserved promotion."
"I'm excited to expand my responsibilities and to further develop the ARCH employee-centric focus to HR," said Lorant. "It is my desire to make ARCH a great place to work for all, so we can support our associates and ensure we provide our customers with the best American-made products, services and support."
Lorant earned her Bachelor of Science focused in business, management, marketing and related support services from Central Michigan University, and she holds SHRM – SCP certification through the Society for Human Resource Management.
Related Glossary Terms
Rockwell hardness number ( HR)


Rockwell hardness number ( HR)

Number derived from the net increase in the depth of impression as the load on the indenter is increased from a fixed minor load to a major load and then returned to the minor load. The Rockwell hardness number is always quoted with a scale symbol representing the indenter, load and dial used. Rockwell A scale is used in connection with carbide cutting tools. Rockwell B and C scales are used in connection with workpiece materials.