Published
March 04, 2019 - 01:15pm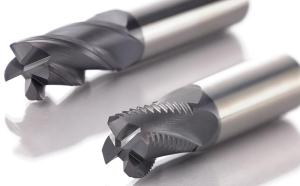 ARCH, a Strength Capital Partners and Main Post Partners platform company that is focused on manufacturing precision cutting tools, precision machined industrial components and medical implants and instruments has acquired Competitive Carbide Inc. ("CCI"), Mentor, Ohio. CCI is a manufacturer of customized solid-carbide drills, endmills, reamers, indexable tools and custom inserts. Additionally, CCI manufactures PCD-tipped tools and inserts, which is a new product offering for the ARCH Cutting Tools segment.
"We are very pleased to announce the acquisition of CCI, as this acquisition further broadens ARCH's cutting tool product offering. Specifically, the transaction expands our offering of custom indexable tooling, coolant through carbide drills, and adds significant experience in PCD tooling capabilities. In addition, CCI brings an experienced and highly technical engineering team that provides quick turnaround custom tooling solutions," commented Jeff Cederstrom, ARCH's divisional president of cutting tools. "Adding CCI's PCD tooling capabilities fills a product gap within our broad product offering, and supports our ongoing strategy of providing a one-stop solution to our customers for all of their cutting tool needs. Separately, in late 2018 CCI took occupancy of a new state-of-art custom facility adjacent to its primary facility. The new facility, along with recent significant capital investments, adds incremental capacity to support the growing needs of our customers and will help facilitate CCI's next stage of growth."
Tom Cirino, the former owner and continuing president of CCI, commented: "I am excited to announce the sale of Competitive Carbide to ARCH. In choosing an acquirer to sell the company to, it was important to identify a buyer who understood our business, had good cultural alignment and who was committed to the continued growth of CCI. Having stayed in contact with Jeff and the ARCH team over the last several years, I was confident ARCH was the ideal buyer for CCI and its employees."
Related Glossary Terms
coolant


coolant

Fluid that reduces temperature buildup at the tool/workpiece interface during machining. Normally takes the form of a liquid such as soluble or chemical mixtures (semisynthetic, synthetic) but can be pressurized air or other gas. Because of water's ability to absorb great quantities of heat, it is widely used as a coolant and vehicle for various cutting compounds, with the water-to-compound ratio varying with the machining task. See cutting fluid; semisynthetic cutting fluid; soluble-oil cutting fluid; synthetic cutting fluid.

polycrystalline diamond ( PCD)


polycrystalline diamond ( PCD)

Cutting tool material consisting of natural or synthetic diamond crystals bonded together under high pressure at elevated temperatures. PCD is available as a tip brazed to a carbide insert carrier. Used for machining nonferrous alloys and nonmetallic materials at high cutting speeds.