Published
September 12, 2022 - 06:00am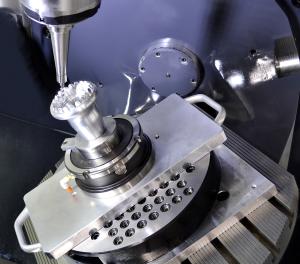 With the help of Unilock modular workholding, Charlie Mitchell, manufacturing engineer at Andretti Autosport, has managed to reduce many of his setup times by 70-80%.
Mitchell will join Big Daishowa product specialist, John Zaya, on stage at IMTS to explain how he did it and how other metalworking operations can do it too.
The presentation, Race Team Hits the Mark with Help of Workholding System, is scheduled for Wednesday, Sept. 14; from 3:15 p.m. to 4:10 p.m. The event will be in the West Building, room W193-B
"Charlie is nothing short of a legend," said Zaya. "He's seen and handled just about everything a fast-paced racing team shop can throw at you. It's been really exciting to see the inventive ways he takes full advantage of our workholding. I'm looking forward to taking the stage with him at IMTS to demonstrate how other shops can increase productivity and save time too."
In an environment where a small efficiency advantage, multiplied over thousands of cycles can have increasingly dramatic impacts, zero-point workholding systems like Unilock reduce process setup and changeover time without sacrificing accuracy and repeatability. With the flip of a simple clamping switch, these systems maintain impeccable accuracies and strength while allowing for extreme modularity and quick changing of fixtures/parts.
To learn more about Unilock workholding system and other innovations, visit Big Daishowa at booth #431610.
Related Glossary Terms
metalworking


metalworking

Any manufacturing process in which metal is processed or machined such that the workpiece is given a new shape. Broadly defined, the term includes processes such as design and layout, heat-treating, material handling and inspection.