Published
May 24, 2022 - 07:00am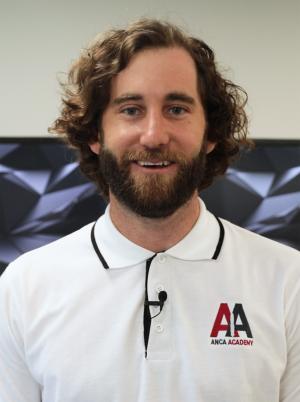 "The ANCA Academy," the series of videos from ANCA that cover a different technical topic each month, has a new host. The third video in the series is called "Introduction to ANCA Software Applications," and introduces Hugh Ingham to the series.
The episode demonstrates ANCA's ToolRoom software, and its tool design flexibility, ensuring that a user's grinder will efficiently handle any manufacturing or regrinding challenge.
Ingham started at ANCA as an applications engineer in 2015, and for three years, was involved in testing and the development of new standard products, as well as grinding applications for custom solutions. In that time, he had multiple opportunities to travel to Thailand, Japan and South Korea gaining firsthand knowledge of customers' experiences.
In 2018, Ingham was seconded for two years to ANCA Germany, functioning as both an applications and mechanical design engineer to deliver custom solutions to customers.
In 2020, he returned to Australia and since then has been continuing to develop custom solutions for a wide range of applications including medical, automotive, aerospace and more.
Related Glossary Terms
grinding


grinding

Machining operation in which material is removed from the workpiece by a powered abrasive wheel, stone, belt, paste, sheet, compound, slurry, etc. Takes various forms: surface grinding (creates flat and/or squared surfaces); cylindrical grinding (for external cylindrical and tapered shapes, fillets, undercuts, etc.); centerless grinding; chamfering; thread and form grinding; tool and cutter grinding; offhand grinding; lapping and polishing (grinding with extremely fine grits to create ultrasmooth surfaces); honing; and disc grinding.