Published
November 16, 2022 - 06:00am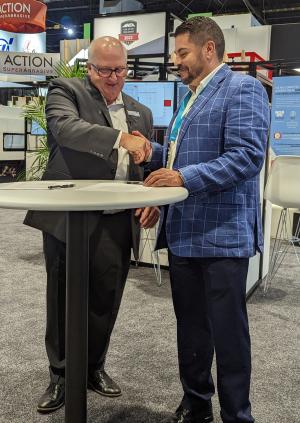 Fravic Daunert, a specialist in the distribution and commissioning of machine tools and accessories, signed a contract with ANCA to distribute ANCA's products in portions of Mexico.
Fravic Daunert was formed by the union of two companies, the Fravic Group and Daunert Machine Tools. The first company, Fravic, was established in the industrial sector that focuses on distributing machine tools including turret lathes, Swiss lathes, machining centers, and CNC grinding machines. The second is a Spanish company, based in Barcelona, that has specialized in the distribution of machine tools and accessories in industries for more than 105 years.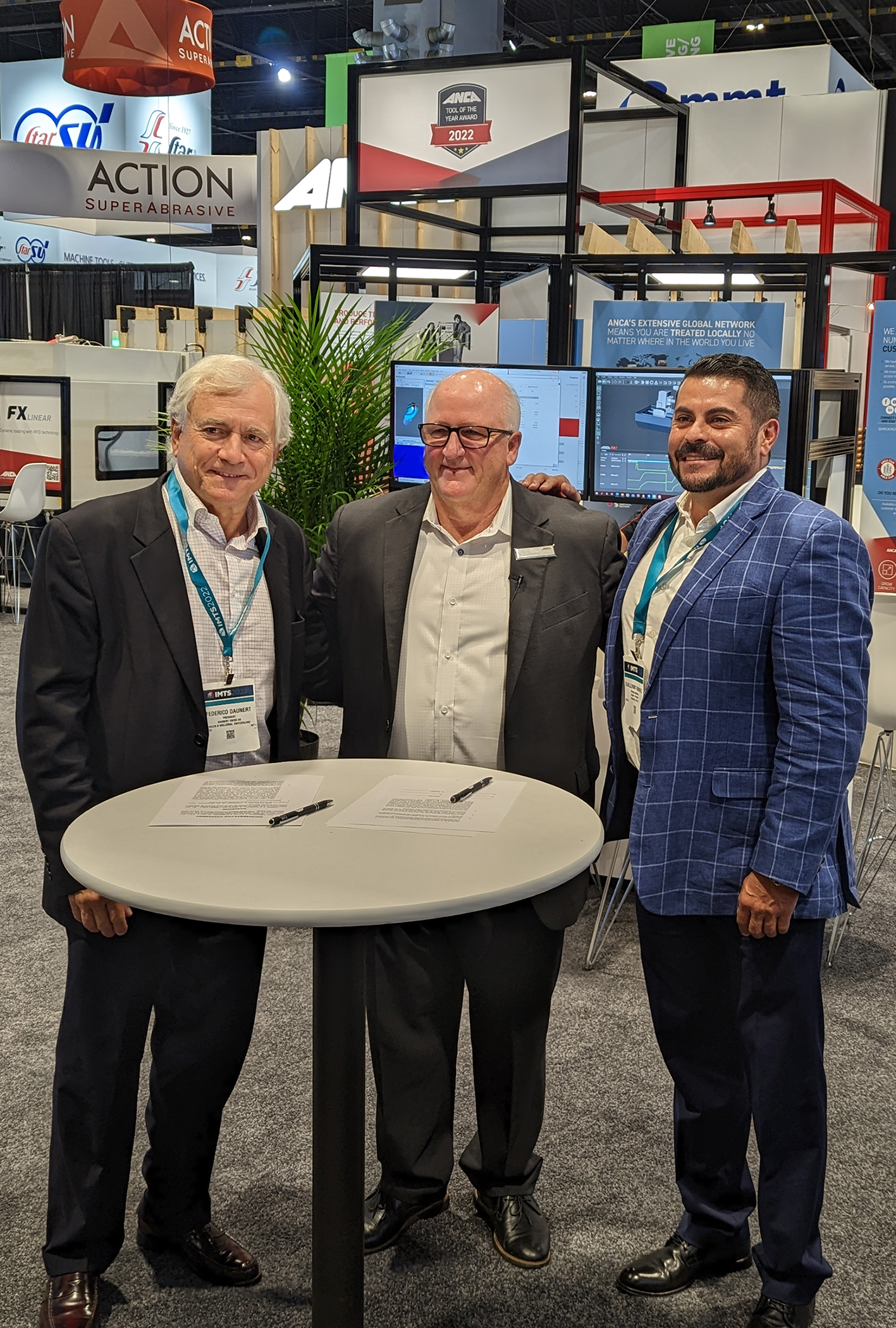 According to Guillermo Ramirez, the CEO in Mexico of Fravic Daunert, the partnership was formed a year ago to "serve the Mexican market with brands that Daunert represents in Europe." To ensure proximity to local industry, Fravic Daunert has two offices in Mexico, one in Sahagún City, Hiladgo state and another in Queretaro State. 
With a 2020 manufacturing output of $232 billion in Mexico, ANCA knew that they wanted to grow the company's presence in the country.
ANCA president, Russell Riddiford, said, "ANCA is already established in the Mexican market, with over 160 machines installed around the country, but we know that the manufacturing industry in Mexico is a strong market for us, and we want to make sure we focus on continued growth in the region."
ANCA has been represented by Daunert in Spain for many years. As the partnership was already established, and proven, the decision to partner with them in Mexico was simple, said Riddiford.
The partnership between ANCA and Fravic Daunert in Mexico has been in the works for months, but it was finalized in September at IMTS 2022 in Chicago.
Fravic Daunert will distribute the entire range of ANCA products, including ANCA's CNC tool and cutter grinders, as well as the accessories that accompany them. 
Present at the signing was Riddiford, as well as Ramirez, and brothers Fritz and Max Daunert, from Fravic Daunert. Fritz is the vice president, while Max holds the position of general manager.
Sales representatives will promote and represent ANCA products in San Luis Potosi, Guanajuato, Queretaro, Aguascalientes, Puebla, State of Mexico, Mexico City and Tlaxcala in conjunction with ANCA regional manager, Denny Smaic. 
This partnership with ANCA is significant because it is, "A great opportunity, since in the Mexican market ANCA machines are widely used in the automotive, aerospace, medical and electrical industry for companies to manufacture their own tools," said Ramirez. "This allows a reduction of costs, as well as greater efficiency and probability. This in the long run has a very positive impact on the economy and productivity."
Related Glossary Terms
centers


centers

Cone-shaped pins that support a workpiece by one or two ends during machining. The centers fit into holes drilled in the workpiece ends. Centers that turn with the workpiece are called "live" centers; those that do not are called "dead" centers.

computer numerical control ( CNC)


computer numerical control ( CNC)

Microprocessor-based controller dedicated to a machine tool that permits the creation or modification of parts. Programmed numerical control activates the machine's servos and spindle drives and controls the various machining operations. See DNC, direct numerical control; NC, numerical control.

grinding


grinding

Machining operation in which material is removed from the workpiece by a powered abrasive wheel, stone, belt, paste, sheet, compound, slurry, etc. Takes various forms: surface grinding (creates flat and/or squared surfaces); cylindrical grinding (for external cylindrical and tapered shapes, fillets, undercuts, etc.); centerless grinding; chamfering; thread and form grinding; tool and cutter grinding; offhand grinding; lapping and polishing (grinding with extremely fine grits to create ultrasmooth surfaces); honing; and disc grinding.