Published
November 16, 2021 - 11:15pm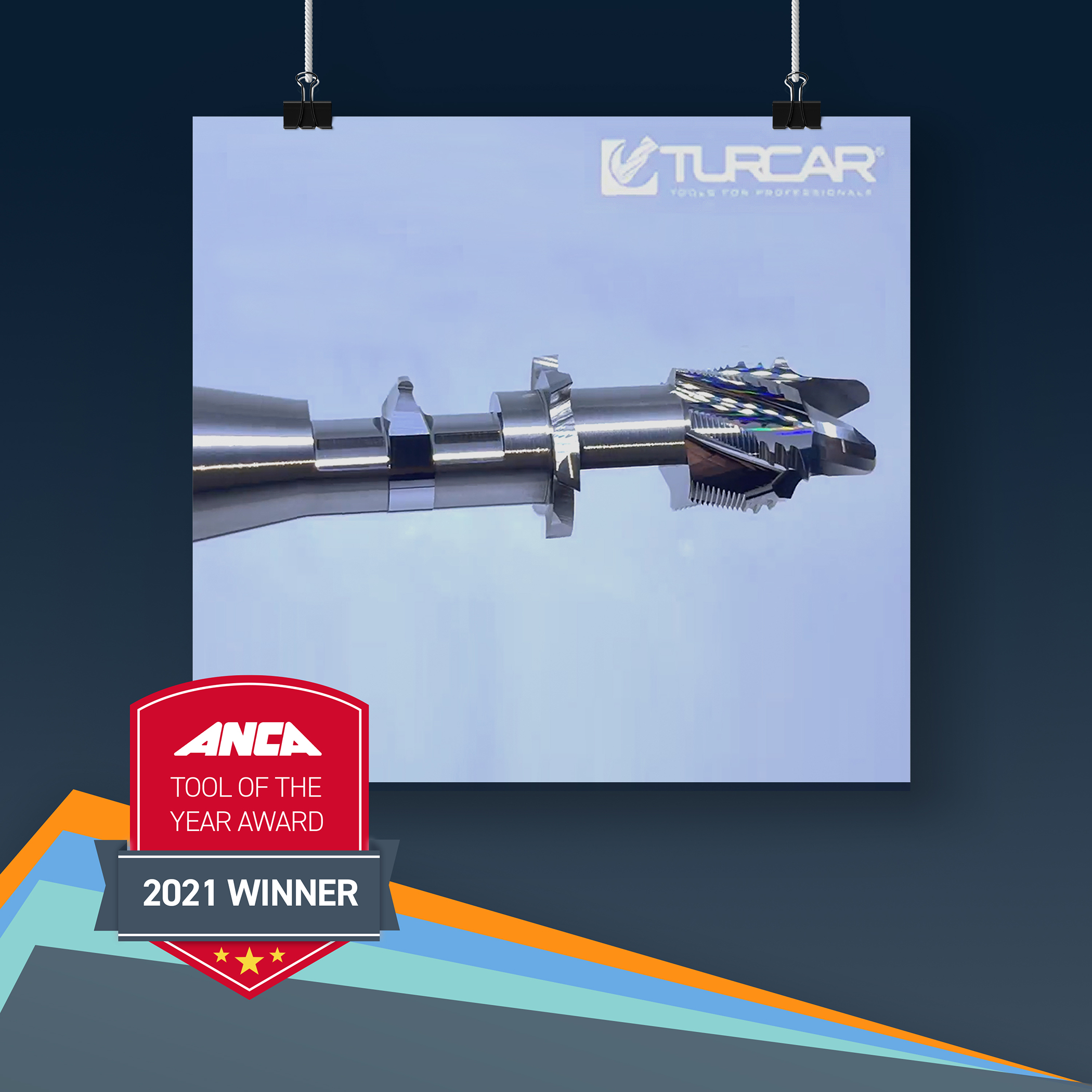 With 37 entries, over 202,480 social impressions and almost 8,500 votes, ANCA's Tool of the Year was particularly hot with impressive entrants pushing what was possible by applying exceptional skills to create complex tools that provide meaningful grinding benefits.
Turcar, a Turkey-based company, was the winner of the virtual tool category in 2020, and this year it took home the #MadeonANCA and Most Innovative Tool categories. Coming in second in the #MadeonANCA category was Poland-based FANAR, and third place went to Bloomfield Hills, Mich.-based ARCH Cutting Tools.
Rauf Ötzürk, managing director of Turcar, said: "This competition has really been a defining experience for many people at Turcar. After last year's success and learning experience, we really wanted to take a step further this time. We collected ideas from all over the company and received many ideas for both categories. We went through the stages that define our company's philosophy: from creative ideas to design, process realization and, in the case of the #MadeonANCA award, also production. We profit not only from the strong message in this contest, but also the joint learning experience. We will definitely be back to defend this victory."
Pat Boland, ANCA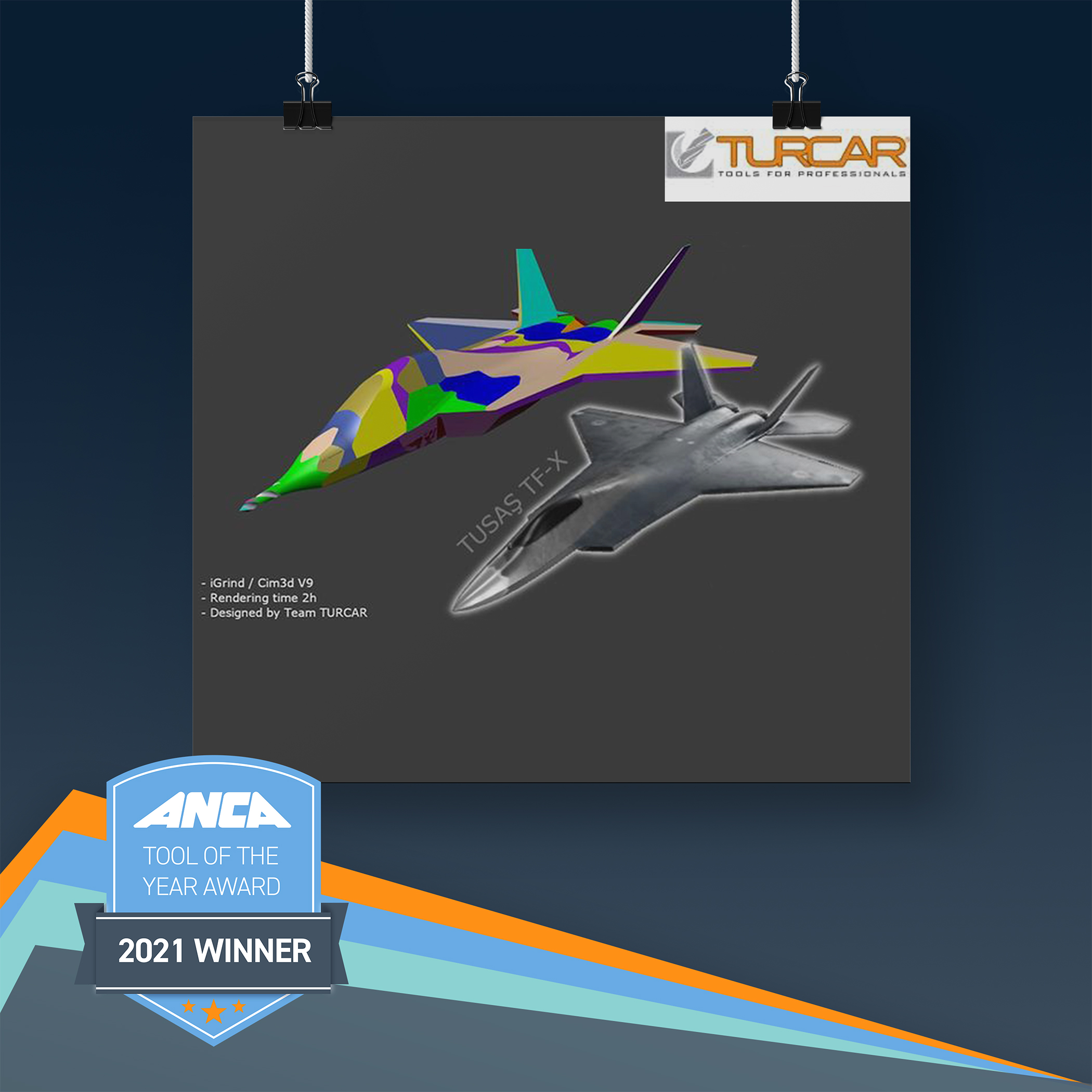 Co-Founder said, "The excitement at ANCA has been intense in the lead up to the winner announcement and I have enjoyed a fantastic feeling of pride when evaluating the entries. The aim of the award is to recognize the incredible creativity in our cutting tool industry that underpins all of manufacturing."
Led by their creativity and imagination in the Most Innovative Tool category, Turcar took first place with a fighter jet; Japanese tool maker Kojima won second prize with a colorful Tokyo Sky Tree and Turkish company Rtech placed third for their simulated image of Mustafa Kemal Atatürk, a former president of Turkey. All three managed impressive scalability of their tool without any drawings, instead letting their imagination create the works of art.
Tool of the Year
Thomson Mathew, an ANCA expert and judge shared his thoughts on the winners: "Turcar was recognized for its fully functional tool with axial and radial cutting features to machine five independent operations. An exceptional tool design that can produce its part in a single setup on the machine. The latest iGrind software and its flexibility is clearly on display with 27 different operations, advanced iGrind functions, Tool balance, Profile editor and Ripper form relief generously used to create this well-balanced tool. It was also impressive to see that the tool is completely ground in two hours with exceptional runout and surface finish."
"FANAR came a close second with an interestingly designed tool that combined an ultrasonic knife with a specially designed blade tip radius, spline cutter and double-sided chamfer. Again, FANAR applied the iGrind software with sophistication with multiple tool segments and use of tool offsets."
"In third place was previous Tool of the Year winner ARCH Cutting Tools, whose multi-functional tool showed complexity with combinations of trepanning and threading. Of note was its thirteen operations used with two profile segments."
ANCA Virtual Tool of the Year
Thomson continued, "Turcar was first in this category for their brilliant display of creativity by manipulating ANCA's iGrind tool grinding software and CIM 3D tool verification software. A total of 61 operations were used to simulate a fighter jet model, effective use of advanced functions with latest version ANCA iGrind software with combining different TOM files."
"Japanese cutting tool maker Kojima had an exceptional entry that saw them come second for the use of the color mapping function in the CIM 3D software that lit up the Tokyo Sky Tree. The iGrind software was also used to profile and ripper relief software to create this model."
"Rtech, a Turkish cutting tool maker thoughtfully simulated the image of Mustafa Kemal Atatürk – the founding father of the Republic of Turkey. The end face was created using the profile and the notch software features."