Published
November 04, 2022 - 06:00am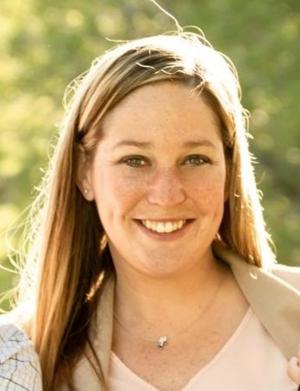 ANCA USA, a manufacturer of CNC grinding machines, has named Amanda Bakun to the newly created position of marketing and communications manager for the Americas.
Johanna Boland, Group Communications and Strategy Manager said, "It has been really exciting at ANCA over the past five years in the marketing communications space. We have built an outstanding team who are leading the way in our social media, thought leadership, customer communications, and even an e-commerce platform amongst other marketing activities. We have a powerful and positive brand at ANCA, and I am confident that Amanda will both nurture and grow our reputation in the Americas as well as celebrate what is key to our success – our customers."
Since ANCA was founded in 1974, the cutting tool industry has continued to grow, in both size and application. ANCA CNC grinders are used for manufacturing precision cutting tools and components across a diverse range of competitive industries including cutting tool manufacture, automotive, aerospace, electronics and medical.
Russell Riddiford, GM Americas said "I am confident that the North/South American segment of the market is going to continue to grow, and because of that we are investing in our growth strategy. We have fantastic customers and exceptional technology in a dynamic market – marketing is key to connecting these groups."
"By the appointment of a local marketing and communications manager, ANCA will deliver a program of activities so that new and existing customers can remain up to date on all the latest news and innovations.
This is especially important as we continue to diversify, expand, and grow our brand presence in a variety of different markets. We also pride ourselves on an aggressive product development strategy, investing more than 10% of our revenue annually into research and development - we need to ensure we are communicating these new solutions to the market," says Johanna Boland.
Although Amanda (Bakun) is new to ANCA, she is not new to the industry. She brings more than 12 years of experience in content strategy and marketing in manufacturing. Amanda has worked for several organizations in the industry, most recently as a leader in turning and grinding machines.
Related Glossary Terms
computer numerical control ( CNC)


computer numerical control ( CNC)

Microprocessor-based controller dedicated to a machine tool that permits the creation or modification of parts. Programmed numerical control activates the machine's servos and spindle drives and controls the various machining operations. See DNC, direct numerical control; NC, numerical control.

grinding


grinding

Machining operation in which material is removed from the workpiece by a powered abrasive wheel, stone, belt, paste, sheet, compound, slurry, etc. Takes various forms: surface grinding (creates flat and/or squared surfaces); cylindrical grinding (for external cylindrical and tapered shapes, fillets, undercuts, etc.); centerless grinding; chamfering; thread and form grinding; tool and cutter grinding; offhand grinding; lapping and polishing (grinding with extremely fine grits to create ultrasmooth surfaces); honing; and disc grinding.

turning


turning

Workpiece is held in a chuck, mounted on a face plate or secured between centers and rotated while a cutting tool, normally a single-point tool, is fed into it along its periphery or across its end or face. Takes the form of straight turning (cutting along the periphery of the workpiece); taper turning (creating a taper); step turning (turning different-size diameters on the same work); chamfering (beveling an edge or shoulder); facing (cutting on an end); turning threads (usually external but can be internal); roughing (high-volume metal removal); and finishing (final light cuts). Performed on lathes, turning centers, chucking machines, automatic screw machines and similar machines.