Published
July 18, 2022 - 07:00am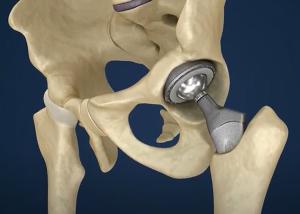 Orthopedic hip surgery numbers are forecast to increase at a rate of 5% year-to-year until 2026, and with this trend, an increased demand for tools and components to support these procedures will emerge.
An ANCA machine process for femoral ball grinding, developed together with grinding wheel manufacturer Tyrolit, delivers quality and consistency in the finished femoral ball, using specialized machine control and application technology on the MX7 linear CNC grinding machine.
The medical industry is one where customers and markets are acutely sensitive to product quality and consistency. This is especially the case for orthopedic implants that are to be placed permanently inside the human body. As a result, customers buying and using orthopedic implants need absolute confidence in the product, which in turn requires absolute confidence in the manufacturing process.
Performance of femoral balls used in hip replacement implants demands consistency of roundness, size and surface finish as key quality criteria. To achieve this result, ANCA has developed a process on its MX7 Linear machine that applies a series of sequential grinding, honing and final buffing operations in the same work envelope. The result is surface finish on the ball of <0.01µm Ra and part roundness under 3µm.
The first step in the process is grinding the initial part accurately to size. Using plated CBN grinding wheels, excess stock material is removed from the rough-turned part. This operation makes upstream processes easier by relaxing the tolerance demands for the blank part which the ANCA MX7 will grind.
Next are a series of fine honing processes that produce incremental improvement in the surface finish. Application Engineers from ANCA and Tyrolit teamed up to develop a process that delivers stable production results on the femoral ball.
Tyrolit wheels have been specifically developed for the femoral ball applications but are known to naturally wear during the production process. ANCA dealt with this challenge by being the designer and manufacturer of its own LinX linear motors as well as the CNC and servo drive system that control the machine and grinding wheel movement.
ANCA System Engineers developed a new control algorithm for this application that allowed the operator to program the desired forces applied by the honing wheel on the femoral ball. With this programmed force, the wheel feeds into the ball at a constant rate as it wears away. The three different Tyrolit wheels used could be programmed with their own unique grinding force parameter to achieve a mirror surface finish and consistent part size tolerance.
Additionally, automatic wheel measurement was developed that ensures each honing operation starts from the correct infeed position. This ensures consistency in the process regardless of the wheel wear that is experienced after each honing operation.
A final buffing operation is the last step, delivering mirror finish on the working surface of the ball. This is critical in ensuring mechanical friction and wear are minimized in the final hip implant.
The ANCA MX7 Linear used for this application featured a six-wheel pack changer that grinds, hones and buffs operations can be performed in one setup. In addition, the tooling used for femoral ball production can be easily switched over to cutting tool manufacturing applications. As a result, rather than purchasing a dedicated machine for femoral ball production only, users can utilize their machine for other CNC grinding applications.
Production of surgical rotary cutters, drills and reamers as well as femoral hip rasps are all ideal applications for production on the same MX7 Linear machine and will significantly increase presence in the orthopedics market.