Published
July 21, 2021 - 11:00pm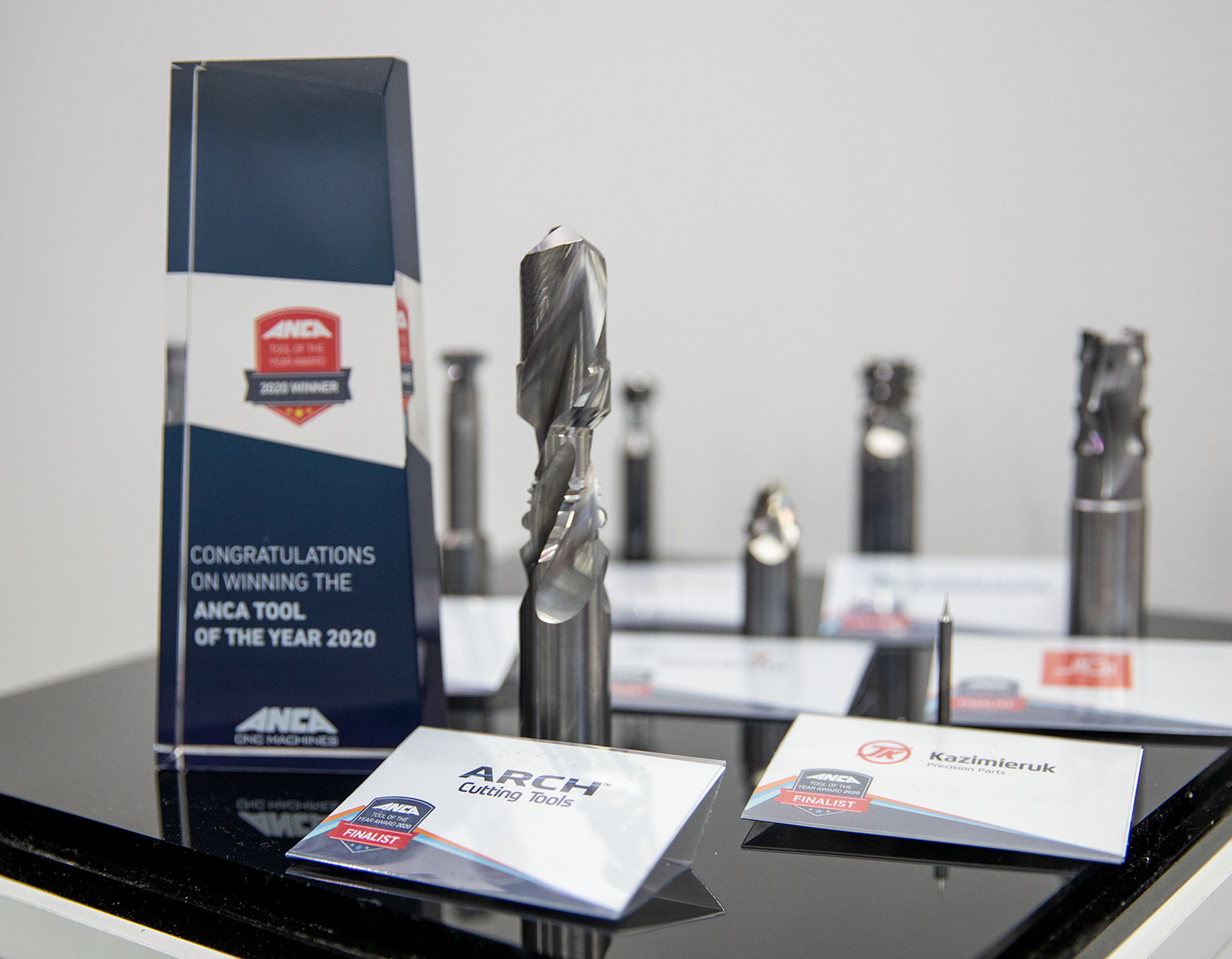 ANCA's Tool of the Year competition is back in 2021, and the winners will be announced live at EMO, Milano. Last year, the event, which recognizes the "magic world of metalworking," provided applicants the opportunity to show off their skills. Almost 30 entries were received from across the world and were seen by more than 80,000 fans generating over 200,000 views on social media.
"Our industry thrives thanks to grinders' expertise," said Patrick Boland, co-founder at ANCA. "Much of what people use and enjoy in everyday life is due to the hard work and ever-increasing technical acumen of these cutting tool makers and as a result we are seeing the complexity of cutting tools increase, improving productivity, tool life and functionality."
The EMO trade show will run from Oct. 4 to 9, 2021.
"Now in its fourth year, ANCA Tool of the Year has gained significant coverage – raising the profile of cutting tools and those companies who make them. I encourage all cutting tool makers to enter our competition and be recognized on a global stage for your craftmanship and contributions to our industry," he said.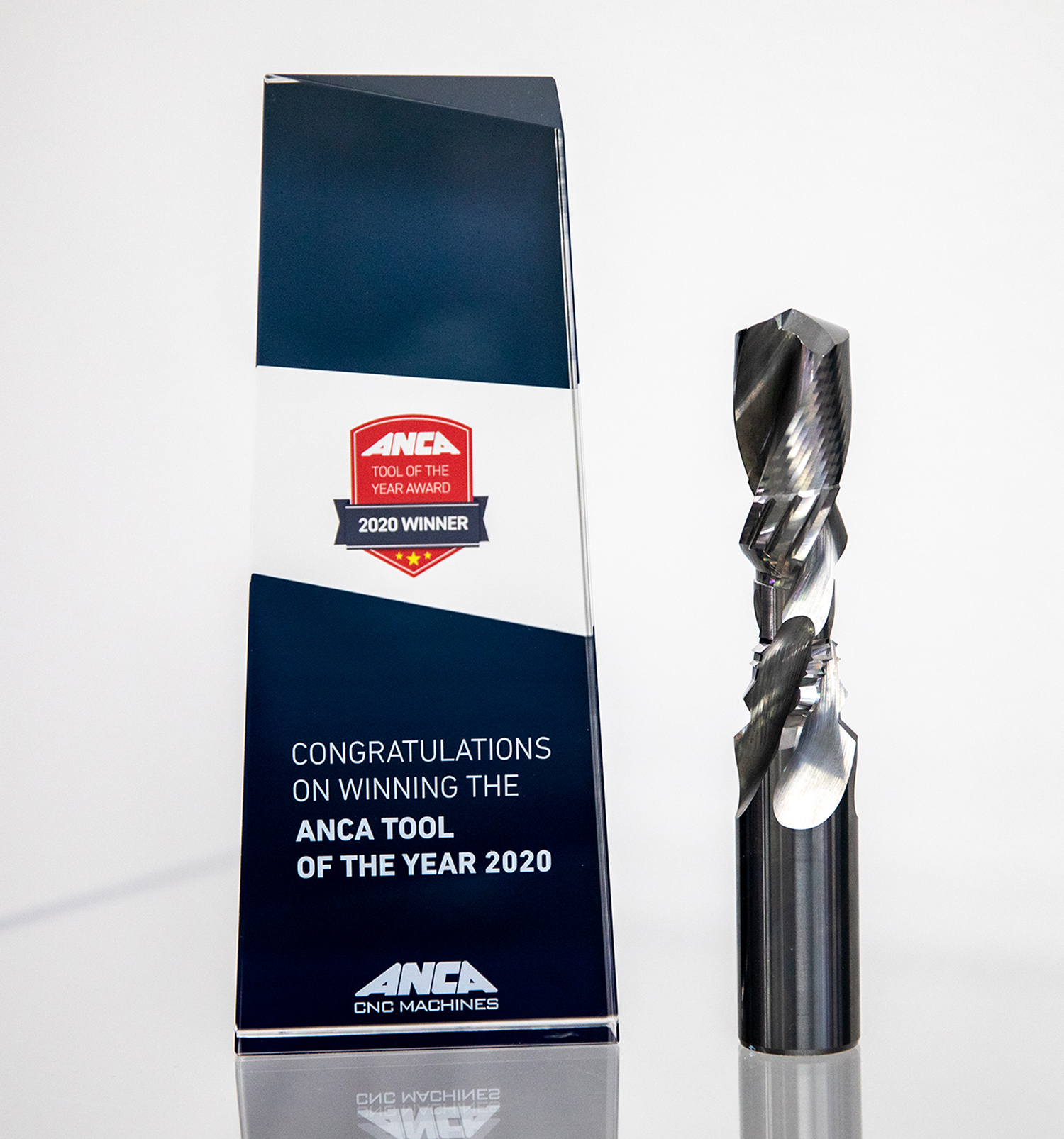 Ivan Cuscov, plant director at Cerin SpA and first time Judge said, "continuous developments in tool technology have shown us that standard products have become easier and easier to make and the challenge is to create something new, putting creativity into the grinding process. Grinding technology can still be surprising for expert people who work in the field every day given turning new ideas into reality is enhanced by an open, flexible software such as ANCA's iGrind." Cerin SpA began operating in 1971 and is one of the most reputable Italian manufacturers of carbide precision tools.
To find the Tool of the Year customers can submit their favorite ANCA tool with the winners being judged and announced live at EMO. There will be two competition categories to recognize both the functionality and creativity of cutting tool manufacturers.
The main prize goes to #MadeonANCA tools and entrants will be judged on the form and performance of their cutting tool.
The second category is for virtual tools as the "Most innovative tool design – 2021." Entrants are encouraged to be creative and use ANCA tool design software to push ideas to their limits.
The winner of #MadeonANCA receives $10,000 AUD worth of ANCA innovations for parts, accessories or software that fit your grinding needs and the winner of the most innovative virtual tool will receive the full CIM software package.
Submissions are being accepted until Aug. 15.
The 2020 event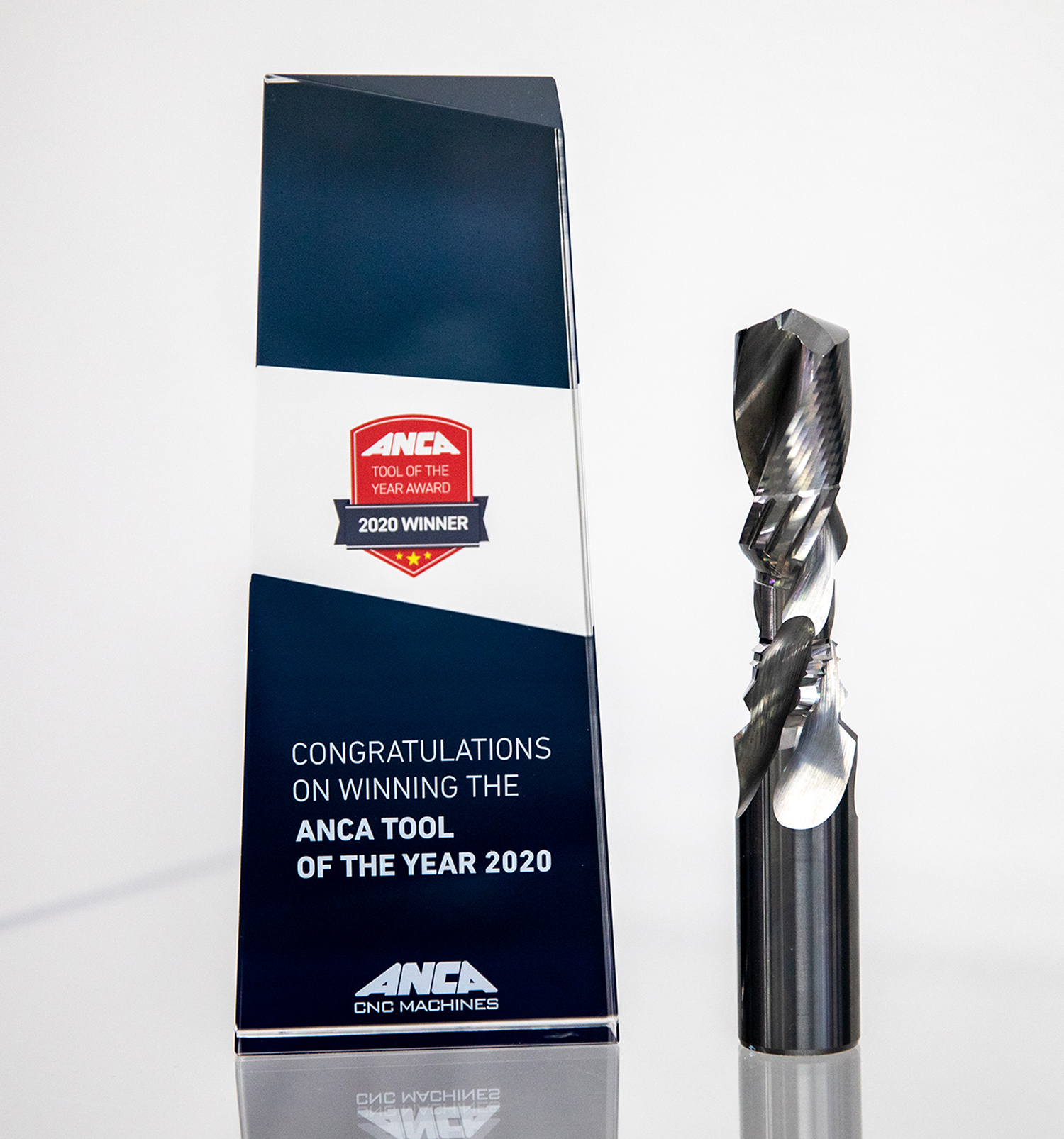 The 2020's #MadeonANCA competition winner, ARCH Cutting Tools' entry demonstrated excellent use of multiple iGrind operations with several complex profiles. Jeff Cederstrom, president of ARCH Cutting Tools said: "It is a humbling experience to be involved in a friendly competition with some of the world's most innovative and technically advanced cutting tool manufacturers. We will use the recognition to further motivate us to push the limits of cutting tool design to meet our ultimate goal of meeting our customers' needs and the challenges they have in their applications every day."
Patrick Boland continued: "For the winners of Virtual Tool Category, JG Group from Poland took a creative approach using an Australian theme of the Sydney Opera House reproduced in a profile tool, looking as impressive as a tool as it does in real life. (Joint virtual winner) Turcar's tool amazed me in how they achieved their tool design. I had no idea our software could produce something as beautiful and as well executed as their entry."
Judging panel
Pat Boland, co-founder and managing director at ANCA
Ivan Cuscov, plant director at Cerin SpA, Italy
Thomson Mathew, product manager at ANCA
Zoller – measure profile and diameter
Contest criteria
Best surface finish in Ra (roughness average) value on the flute or gash surface
The tool the that is closest to the nominal tolerance as stated on the drawing in terms of diameter and profile (i.e. if the tolerance on diameter is +/- 0.010mm and the tool is measured to 0.005 then this will rank favourably)
Tool that has been ground to the tightest tolerance as per the drawing (i.e. the tool with the lowest tolerance will rank favourably)
Level of complexity (i.e. in terms of the number of steps, profiles)