Published
July 24, 2014 - 07:00pm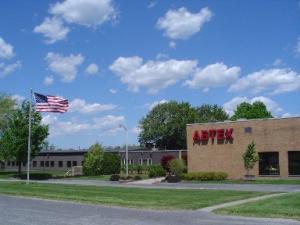 Deburring solutions provider Abtex Corp., Dresden, N.Y., acquired Bloomfield, N.Y.-based robotics manufacturer Nihmble Technologies to enable manufacturers to use robotics technology to integrate Abtex's deburring equipment into existing operations. Robotic systems can provide manufacturers a range of benefits when deburring, from enhancing the flow of a single operation to connecting multiple operations to deburring multiple surfaces of a part in a single step, noted Mark Fultz, Abtex owner and president.
Deburring is an essential element of quality control because burrs left on the edges of freshly cut metal parts create both safety and operational hazards. Adding automation to integrate deburring equipment into an existing operation increases both the quality and safety of the product and the efficiency of the operation, Fultz said.
Related Glossary Terms
quality assurance ( quality control)


quality assurance ( quality control)

Terms denoting a formal program for monitoring product quality. The denotations are the same, but QC typically connotes a more traditional postmachining inspection system, while QA implies a more comprehensive approach, with emphasis on "total quality," broad quality principles, statistical process control and other statistical methods.

robotics


robotics

Discipline involving self-actuating and self-operating devices. Robots frequently imitate human capabilities, including the ability to manipulate physical objects while evaluating and reacting appropriately to various stimuli. See industrial robot; robot.