Published
November 17,2022 - 06:00am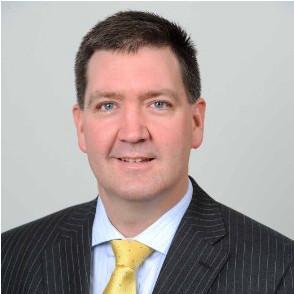 Abrasive Technology LLC, a developer and manufacturer of superabrasive products for the dental, aerospace, medical, and industrial end markets, has named Guy Topping as its Managing Director of Abrasive Technology Ltd.
Topping most recently served as managing director of Mi3 Limited. He has an extensive background in operational management and strategic development with major pharmaceutical, heath care and medical device companies worldwide.
"We are pleased to welcome Guy [Topping] to lead our United Kingdom operations team," said Clement Wiekrykas, Abrasive Technology CEO. "Guy's strong leadership expertise will be valuable to our organization as we continue to grow our superabrasive product capabilities in the United Kingdom."
According to Topping, "I look forward to this exciting opportunity to enhance Abrasive Technology's presence in the United Kingdom, while working collaboratively with our customers to produce the best possible solution to their application needs."
Abrasive Technology, founded in 1971, is a global leader in superabrasive grinding and tooling. The company's diversified portfolio of products ranges from the world's highest performing diamond dental burs marketed under the Two Striper brand to innovative diamond/CBN grinding wheels and coatings for the aerospace market to PCD/PCBN tooling. The company has grown significantly over its history and has over 140 registered patents and trademarks.
Related Glossary Terms
abrasive


abrasive

Substance used for grinding, honing, lapping, superfinishing and polishing. Examples include garnet, emery, corundum, silicon carbide, cubic boron nitride and diamond in various grit sizes.

grinding


grinding

Machining operation in which material is removed from the workpiece by a powered abrasive wheel, stone, belt, paste, sheet, compound, slurry, etc. Takes various forms: surface grinding (creates flat and/or squared surfaces); cylindrical grinding (for external cylindrical and tapered shapes, fillets, undercuts, etc.); centerless grinding; chamfering; thread and form grinding; tool and cutter grinding; offhand grinding; lapping and polishing (grinding with extremely fine grits to create ultrasmooth surfaces); honing; and disc grinding.