Published
February 14, 2023 - 07:00am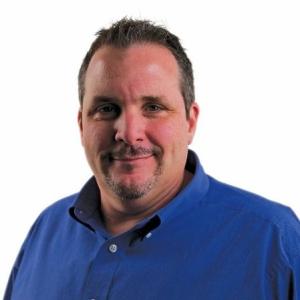 Abrasive Technology LLC, a manufacturer of superabrasive products for the dental, aerospace, medical and industrial end markets, has named Jim Barnhart managing director of Abrasive Technology Ltd., headquartered in the United Kingdom.
Barnhart joined the company in 2012, most recently serving as the director of aerospace and defense.
A veteran in the aero engine industry, Barnhart served for more than 10 years at Rolls-Royce, both domestically and internationally, before joining Abrasive Technology. He earned his Bachelor of Science degree in Ceramic Engineering from Rutgers University; and a Master of Science degree in Material Science from the Georgia Institute of Technology.
"Jim is an accomplished and valuable asset to our company as a leading market developer, most particularly in the aerospace industry," said Clement Wiekrykas, Abrasive Technology CEO. "His strengths in identifying new opportunities and building collaborative customer relationships are ideal for leading Abrasive Technology into an increased market presence in the United Kingdom."
According to Barnhart, "I look forward to growing Abrasive Technology's presence in the United Kingdom across all market categories by building strong business opportunities and relationships with our existing customer base; while exploring new growth avenues."
Related Glossary Terms
abrasive


abrasive

Substance used for grinding, honing, lapping, superfinishing and polishing. Examples include garnet, emery, corundum, silicon carbide, cubic boron nitride and diamond in various grit sizes.