Published
April 29, 2022 - 07:00am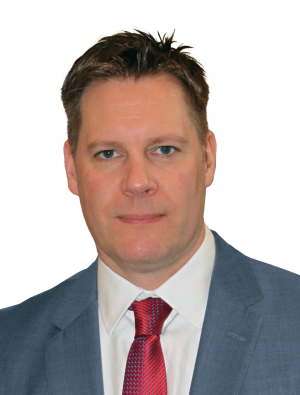 Mechanical engineering and the products created in this field are one of the most innovative North American industries, and these products are valued worldwide.
However, the pandemic has disrupted many company processes, from the supply of raw materials and components to workforce scheduling, reports INFORM, the optimization specialist based in Aachen, Germany.
Some of the industry needs that should be addressed this year:
Building resilient and agile value creation systems: To avoid short-term disruptions to production such as staff and machine failures or short-term changes in the order situation, machine builders urgently need modern planning tools. With the help of mathematical models and artificial intelligence (AI), they can simulate countless scenarios in the shortest time possible and create an optimized alternative plan. This enables companies to respond in an agile way to disruptions and to minimize their impact.

Develop a data strategy: The fuel for modern planning tools and other innovative software applications is data. However, this can only be used to add value to the business with a data strategy. A data strategy helps to continuously develop and implement applications for data usage, open up new data sources, and make better decisions based on data. Prerequisites for this include the appointment of a responsible person, usually called the Chief Data Officer, the development of internal data competence, and a new decision-making culture in the company. After all, employees should trust the recommendations of their tools and no longer just their gut feeling.

Focus on sustainable production: Efficient use of resources, reduction of CO2 emissions and the lowest possible environmental impact are now mandatory for mechanical engineering. Not only because customers increasingly value climate-friendly products, but also because sustainable manufacturing offers significant potential for cost reductions. With digital and forward-looking planning, machine builders avoid expensive and environmentally harmful rush deliveries, optimize their inventories, and thereby reduce their energy consumption and the waste of raw materials. At the same time, intelligent planning helps them to better utilize machines.

Creating a single source of truth: For the new tools to unfold their full power, companies need digital data acquisition and interfaces for smooth data flows. In this way, they build a uniform database (sometimes referred to as a data lake) that all departments, employees, and applications can access, a so-called single source of truth. It not only ensures that employees handle binding work and ever-changing order lists, but they also have the need to transfer less data manually and thus minimizing mistakes. It also helps the company maintain transparency across all processes and to identify bottlenecks or critical paths in planning at an early stage across all plants. Planning adjustments can thus be made quickly and with relatively little effort, resulting in shorter lead times and more reliable scheduling information.

Taking employee wishes into account: Office workers have been the main beneficiaries of "New Work" concepts to date, but the shortage of skilled workers and greater fluctuation in production are necessitating a rethink in areas where shift work often still dictates rigid working time models. Digital workforce scheduling, which some mechanical engineering companies have already introduced in recent months in order to respond optimally to order peaks or staff shortages, allows employee interests to be reconciled with operational requirements. In this new way of thinking, machine builders offer their workforce more flexibility and position themselves in a more employee-friendly way.
"Mechanical engineering must take the next step in the digitization road map this year, especially given the continued effects of the pandemic, massive increases in costs of goods sold, and the continued trade conflicts and impending sanctions that are currently being instituted across most industries. Economic uncertainty and fluctuations will occur more frequently in the future than they have in the past," said Justin Newell, Chief Operating Officer for Inform Software Corp. "However, with innovative digital optimization solutions, the industry can be better prepared for these challenges while becoming more sustainable and employee-friendly at the same time. This makes it easier for companies to reduce operating costs, to attract new customers, and to retain and build their skilled workforce."