Published
August 27, 2015 - 07:00pm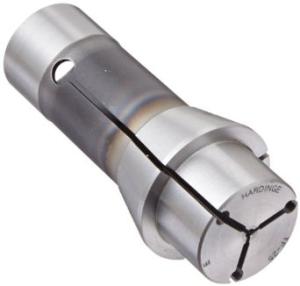 Hardinge Workholding now offers 5-day delivery on its TF25 Extended Nose Swiss Collet. The collet features added nose length—flat or tapered—for performing pick-off work or to compensate for tooling interference. When ordering, customers need to provide hole size (ID), length of extension and nose diameter. (The nose diameter must be at least 0.125" larger than the ID.) Standard collets and bushings from www.ShopHardinge.com are delivered in 24 hours.
Related Glossary Terms
collet


collet

Flexible-sided device that secures a tool or workpiece. Similar in function to a chuck, but can accommodate only a narrow size range. Typically provides greater gripping force and precision than a chuck. See chuck.

inner diameter ( ID)


inner diameter ( ID)

Dimension that defines the inside diameter of a cavity or hole. See OD, outer diameter.