Published
December 20, 2017 - 01:15pm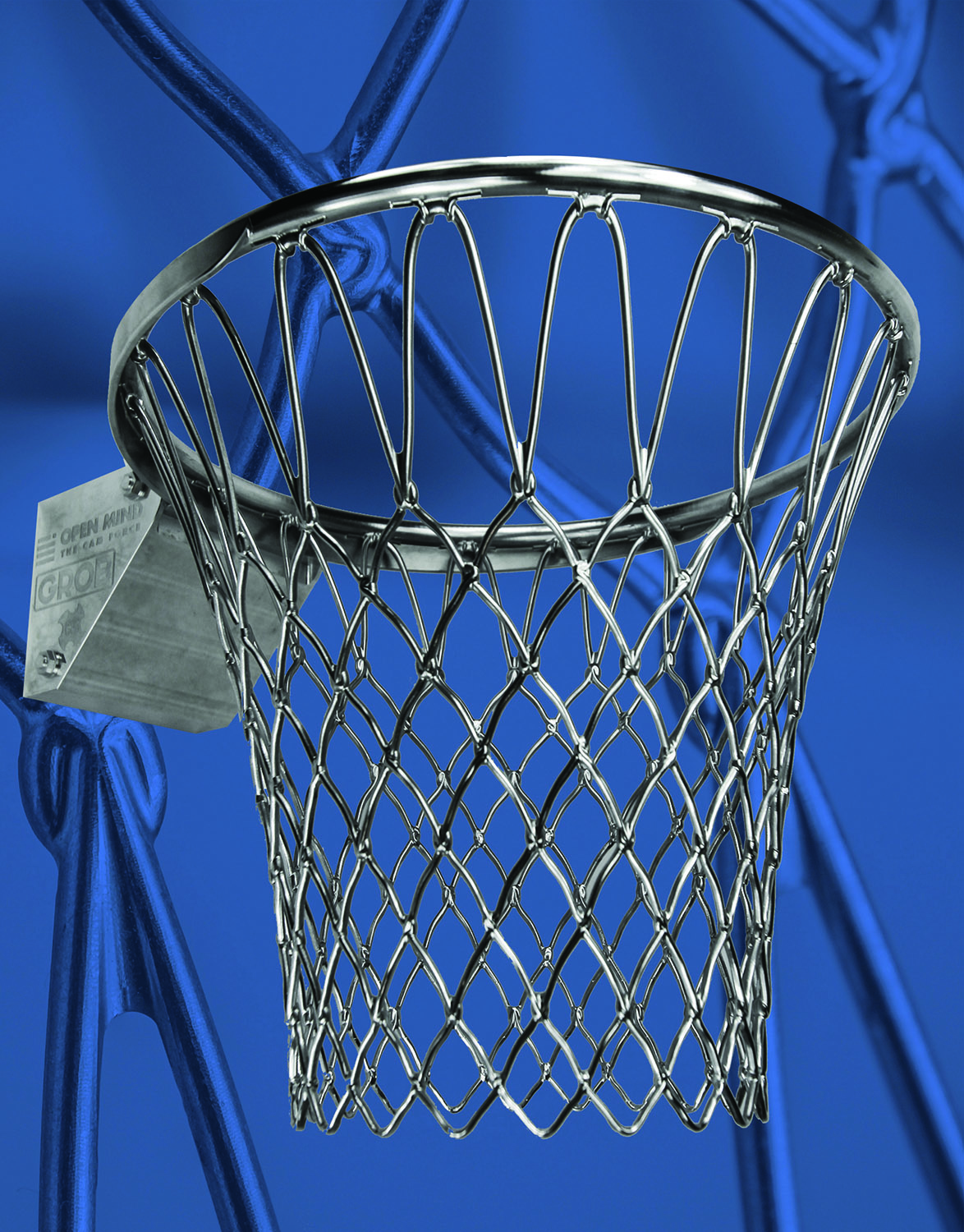 Open Mind Technologies AG has announced its hyperMILLCAM software has provided 5-axis programming to successfully replicate a basketball hoop. The basketball hoop was machined on a GROB G350 5-axis machining center using conical ball barrel cutters from OSG.
Starting with a 180-lb. block of aluminum and using a 12.6 inch (320 mm) length cutting tool, the finished basketball hoop was milled to 1 lb. 4 oz., a 99.3 percent material reduction. The hoop has an intricate design that was machined to the finest levels of detail.
The application showcases hyperMILL's extreme high performance capability for complex 5-axis machining, including milling deep pockets and finishing curved shapes. Enhanced collision control enables a long cutting tool to cut in extremely tight contours. The outer regions were machined with hyperMILLMAXX Machining roughing applied with a 5-axis shape-offset roughing process. hyperMILL CAM software provides users a broad array of features designed to improve their manufacturing process with speed and flexibility.