Author
Amanda Rosenblatt
Published
March 27, 2018 - 10:00am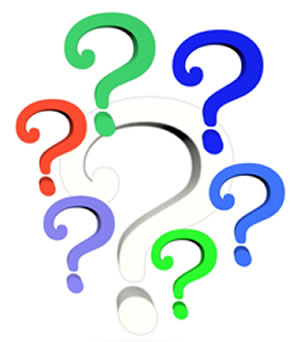 If you are in charge of production on a manufacturing shop floor, you likely have encountered productivity issues. Nothing is perfect, including your employees and equipment.
When productivity decreases, some leaders assume that machinists are not adequately doing their jobs. After all, they directly operate the machines. Before jumping to this conclusion, however, ask if you are being fair to these skilled workers who are the backbone of the manufacturing industry.
According to a study by Harvard Business Review, "When leaders are fair to the members of their team, the team members display more citizenship behavior and are more productive, both individually and as a team."
With this in mind, here are three productivity problems and the tools you can use to combat them.
Problem: The operator is scrapping too many parts or behind on the job. Also, the shop still loads from portable media, such as floppy disks.
Solution: Direct-numerical-control software can handle programs for thousands of machines and help end CNC communication failures. Eliminate manual input of programs. Rest assured that Microsoft Windows-based CNCs can connect to DNC software via a secure Ethernet connection. In addition, program transfers are encrypted with secure DNC software.
"Programs for CNC machines will have different revisions of a program to perfect the product [coming off] the machines," said Guy Barrow, account executive at Shop Floor Automations Inc., La Mesa, Calif. "ISO standards require that you make sure that the latest release, aka revision, is being run on the machine."
Problem: Machines are often down.
Solution: Machine monitoring helps track machine trends to improve overall equipment effectiveness and productivity. Everyone on and off the shop floor receives easily understood data on machine behavior. It's important to know when to perform maintenance, when there are tooling issues and when materials are needed.
"The machine can only tell us so much," said Senior Account Executive Amy Gates. "If there is downtime at the machine due to problems—such as tooling or programming issues—the machinist has no way to document these issues. Then management comes in wanting to know why the machine was down last week, and the machinist will be lucky to remember."
She added that machine monitoring lets operators enter reasons for downtime as it occurs. This information then can be accessed via historical reports.
Problem: Old programs keep running on the machines, which wastes time and raw material.
Solution: Revision control—the management of changes to computer programs—helps prevent unnecessary scrap. Production data management for your shop floor is a great means to this solution. PDM is also helpful because it allows a shop to go paperless. Are auditors breathing down your neck to make sure you have control, management and sign-offs of processes and files? Comply so you won't have to worry about an audit.
"Using the correct file at a machine tool is so important for reasons other than scrap prevention," Gates said. "Tracking, especially for those in the aerospace and medical manufacturing industries, is a requirement to be kept on as a
supplier."
The solutions for these three problems provide information that should make you feel better about your employees and show that you treat them fairly.
—Amanda Rosenblatt, marketing coordinator, Shop Floor Automations Inc.
Related Glossary Terms
computer numerical control ( CNC)


computer numerical control ( CNC)

Microprocessor-based controller dedicated to a machine tool that permits the creation or modification of parts. Programmed numerical control activates the machine's servos and spindle drives and controls the various machining operations. See DNC, direct numerical control; NC, numerical control.

direct numerical control ( DNC)


direct numerical control ( DNC)

Method of transferring CNC code from the CAD/CAM system to the machine tool.