Author
Cutting Tool Engineering
Published
October 04, 2023 - 12:00pm
By Num Corp.
TN Vaerktoejsslibning ApS deploys Numroto, the programming system for tool grinding from Switzerland-based Num AG, across the entire production floor. (Num Corp. is in Naperville, Illinois.) TN, Denmark's second-largest precision tooling company, cites highly successful long-term experience with the software, together with excellent technical support from Num, as the key reasons for standardizing on Numroto.
Founded by Torben Nielsen in 1987, which coincidentally was the same year that Numroto launched, TN has grown steadily to become a leading player in the manufacture of special solid-carbide tools, with a reputation for product quality and precision. Operating at a modern 2,000-sq.-m industrial facility in Bjaeverskov, about 30 miles southwest of Copenhagen, the company serves the world market and exports about 70% of its production.
One of TN's prime business advantages is that it handles every aspect of manufacturing and therefore can track the movement of individual tools from initial order through delivery. The company maintains a large stock of high-quality subnanograin-carbide materials in the form of rods with internal cooling channels and solid bars, ranging in diameter from 2 to 70 mm. Using multiple advanced CNC grinding machines, TN produces a comprehensive range of standard TN brand high-speed endmills, step drills and form cutters, the designs and dimensions of which can be tailored to meet the needs of customers.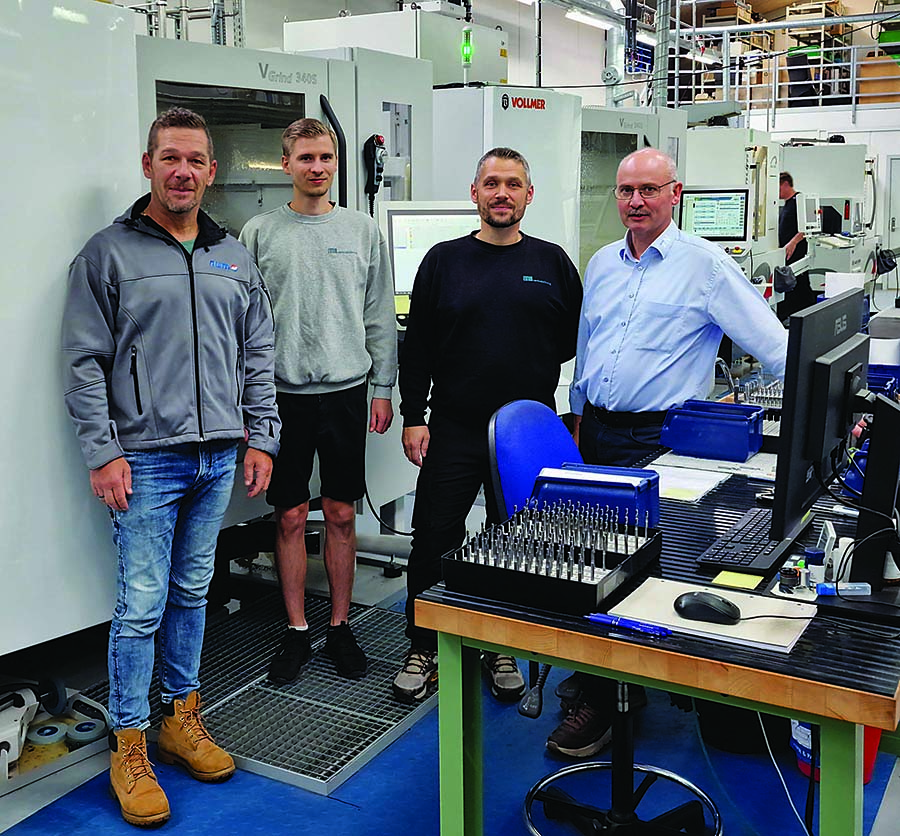 TN also operates advanced in-house tool polishing and coating technology. Tools optionally can be coated both before and after polishing to extend service life and help optimize chip evacuation. The company additionally offers tool regrind and re-coat services. Provided that a tool is undamaged physically, it often can be returned to full service after regrinding and possibly re-coating for less than 50% of the cost of a new tool.
Every aspect of tool manufacturing at TN is automated extensively. The main production hall is equipped with 15 five-axis CNC grinding machines and complemented by cylindrical grinding machines. All these machines are controlled by Numroto software and networked together to help simplify production management and software maintenance. Each machine has a dedicated programming station, enabling part programs to be created while grinding takes place, and the company is also in the process of expanding its multi-user programming facility, which currently has capacity for seven users.
An interesting facet of TN's operational structure, which is possibly a factor behind its consistent success year after year, is that it deliberately has a flat hierarchy. There is no department for design. Each CNC machine operator is responsible for programming, grinding the tools and fully documenting the process.
"We try to make work as interesting and satisfying as possible for people, and over the years we have built up a dynamic team of highly qualified and committed employees," said Nielsen, who is still at the helm of the company, nowadays as CEO, as well as owner. "Another important point is that by standardizing on Numroto for the bulk of our CNC machining operations, we benefit immensely from our employees sharing a common pool of expertise and knowledge about state-of-the-art tool production technologies and processes. Many of our more specialist tools are only required in small batch sizes — sometimes just two or three — and yet we aim to supply these to customers within the same nine-day time frame as our standard tools. To help meet this goal, our operators need fast, simple and unambiguous machine control facilities, which in turn demand very flexible, accurate and reliable software with a modern user interface."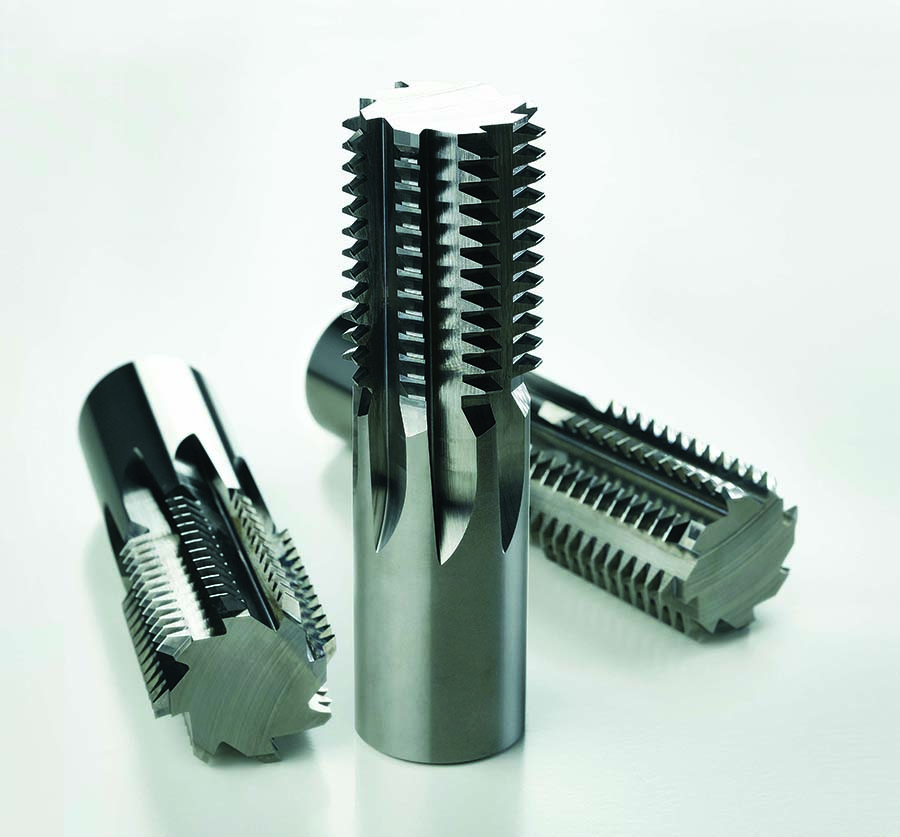 TN regularly enhances its machining capabilities to meet the changing tool needs of customers. The company started using Numroto software in 2002 when it purchased two Deckel S20 CNC grinding machines, which have been followed by a further 10 Deckel S22 machines. The current complement of Numroto-controlled CNC grinding machines comprises the 12 Deckel machines, plus a UWS SF40 cylindrical grinder and two Vollmer VGrind 340S machines.
The programming and machining of special tools, which constitute the majority of TN's production output, usually are carried out during the day by skilled operators. Larger standard tools are processed at night using robotic part loaders and unattended machining centers but with a high degree of feedback, such as in-process measurement and runout compensation to ensure consistent product quality.
All tools produced by TN undergo thorough inspection prior to shipment. The quality assurance facilities include an air-conditioned, positively pressurized measuring room equipped with a five-axis CNC measuring machine and other precision optical measuring equipment.
"Our experience with Numroto has been fantastic," Nielsen said. "The software is perfect for grinding both simple and highly complex tools and is extremely reliable. It is very easy to work with, and the simulation is very precise. In a period of just over 21 years, there have been very few tools that we have been unable to create. Due to our very short delivery times, we rely on good support, and this has always been forthcoming from Num." 
---
about the author: For more information about Num Corp. in Naperville, Illinois, call 630-505-7722 or visit www.num.com.