Author
Alan Richter
Published
January 26, 2017 - 11:45am
Working in the bleak midwinter while the metalcutting sector transitions through a downturn sounds like a recipe for the blues. But it doesn't have to be.
When things are a bit slow, it can be a good time to do some housekeeping and other chores around the shop that get put on the backburner during more active times. Investing in automation and other productivity-boosting equipment can also be wise during a soft stretch. For example, a report about automated thread gaging units from Autonetics LLC, Cary, N.C., in the Industry News, notes how a downturn in the oil and gas industry prompted companies that produce oil-country pipes to evaluate better ways to operate, and pipe thread measurement is an area that needs to improve. As a result, Autonetics shipped 10 systems in last year's third quarter and continues to build more units.
Jeff Heath, COO of Autonetics, emphasized that the best time to install this type of equipment is when business is slow. "It's much more costly to shut down production during a peak," he said.
And a peak may be right around the corner. The final issue for 2016 of The Kiplinger Letter forecasts that after a long, painful slump for U.S. manufacturing, we can expect a 3 to 4 percent increase in overall business investment spending in 2017. "Some favorable signs are starting to pop up, especially beefed-up orders for machinery and other so-called hard goods," the publication states. "Winners: Makers of mining and construction equipment, valves and engines. They're poised to benefit from gradual growth in energy exploration and development, now that the worst of the oil price crash is past."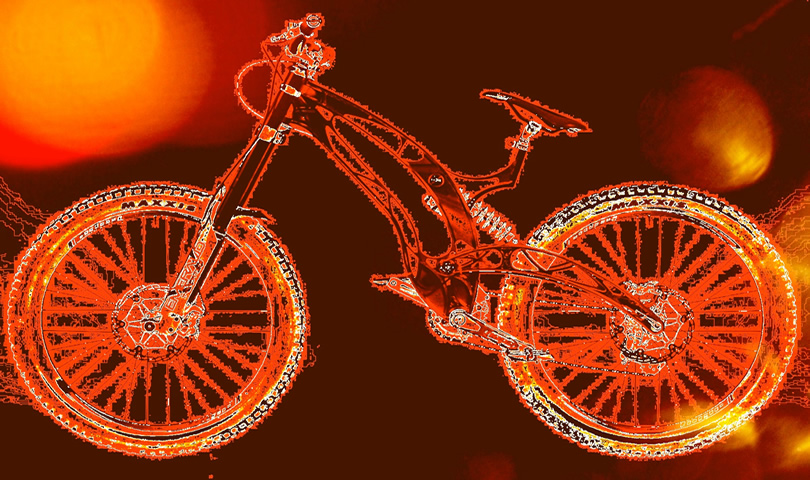 That sounds like something to smile about. Something else worth smiling about is the increasing amount of sunlight as winter progresses, and with it the eventual return of warmer weather—on the day I wrote this the wind chill in Chicago was a frigid -18° F (-28° C)—and the chance to comfortably ride a bicycle outdoors. Whether biking is your favorite mode of transportation or not, be sure to read the Productive Times section, which details the machining capabilities of one bicycle enthusiast and how he designed and milled a mountain bike frame from a solid piece of aluminum.
Another fascinating development in mountain biking was brought to my attention by Harry G. Sachsel, owner of Diamond Industrial Tools Inc., Lincolnwood, Ill., who sent me an article from the December 2016 issue of Design World about electric motors for mountain bikes. What struck me was how electric bikes are becoming popular for hardcore offroad riders and not just aging bicycle commuters like myself.
Gary Fisher, inventor of the mountain bike, was quoted in 2015 as predicting, "In 10 years, there will be no more commercial mountain bikes without electric motors."
And manufacturing those e-bikes sounds like a promising opportunity.
Related Glossary Terms
metalcutting ( material cutting)


metalcutting ( material cutting)

Any machining process used to part metal or other material or give a workpiece a new configuration. Conventionally applies to machining operations in which a cutting tool mechanically removes material in the form of chips; applies to any process in which metal or material is removed to create new shapes. See metalforming.