Author
Cutting Tool Engineering
Published
April 11, 2022 - 10:00am
By Esprit
At BVI Machining Inc. in Katy, Texas, just west of Houston, the Kallergis brothers — Nick, Mario and Kostas — carry on a machining legacy that reaches back decades.
"We were pretty much raised in my father's machine shop that he started in 1974 with all manual machines," said Mario, vice president of operations.
The shop stayed manual until 2005 when Mario, fresh out of University of Houston with a computer science degree, came in and started to push for automation by purchasing BVI Machining's first CNC machine.
In 2009 came a serendipitous introduction of Esprit CAM software to BVI Machining when a client recommended the product to help facilitate collaboration. It soon became apparent that Esprit, part of the CAD/CAM portfolio of Hexagon's Manufacturing Intelligence division, was the right choice not only for the client but for supporting a growing suite of BVI Machining's own products.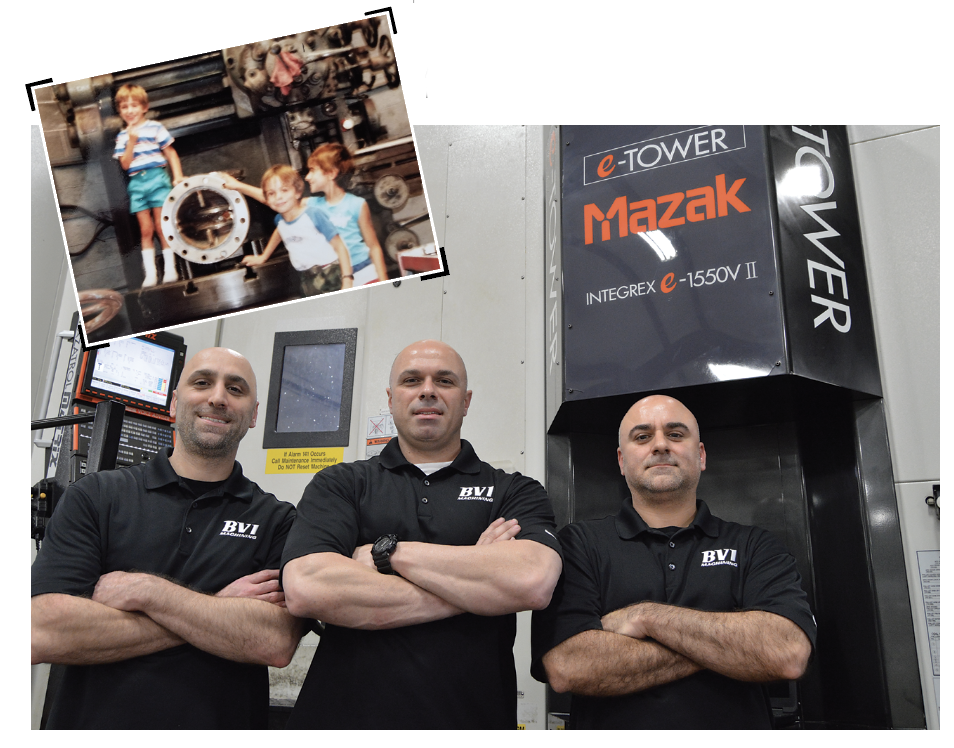 Like a lot of businesses on the Gulf Coast, BVI Machining has roots in the oil and gas industry. The company started out making valves and blowout preventers. Lately, though, in addition to job shop work for clients, the brothers have focused more on 6061-T6 aluminum automotive and marine parts shaped from billet on a Mazak Integrex e-1550 VII with the help of Mazatrol and Esprit. The current product line includes unique items, such as billet crossbars for the C8 Corvette and a front half for Mercury 2.5-L (0.66 gal.) outboard motors, both of which are the only products of their kind being made today. For small-block Ford engines, BVI Machining also makes its X1 cylinder head, two of which feed major boost pressure to eight hungry cylinders in Chris "Boosted GT" Hamilton's yellow Mustang, as seen on the Discovery Channel show "Street Outlaws."
Having forged its path by land and sea over the years, the business has begun to set its sights higher: Houston's flourishing space exploration industry. Companies setting up shop at Houston's new spaceport are increasing demand for machining services, and the Kallergis brothers are keen to be on the leading edge of the boom.
"We see more space companies joining the Houston business community soon," Mario said.
Whether the final product ends up on the road, at sea or in orbit, when it comes to handling the day-to-day challenges of running a modern shop, Esprit and BVI Machining have a solid partnership.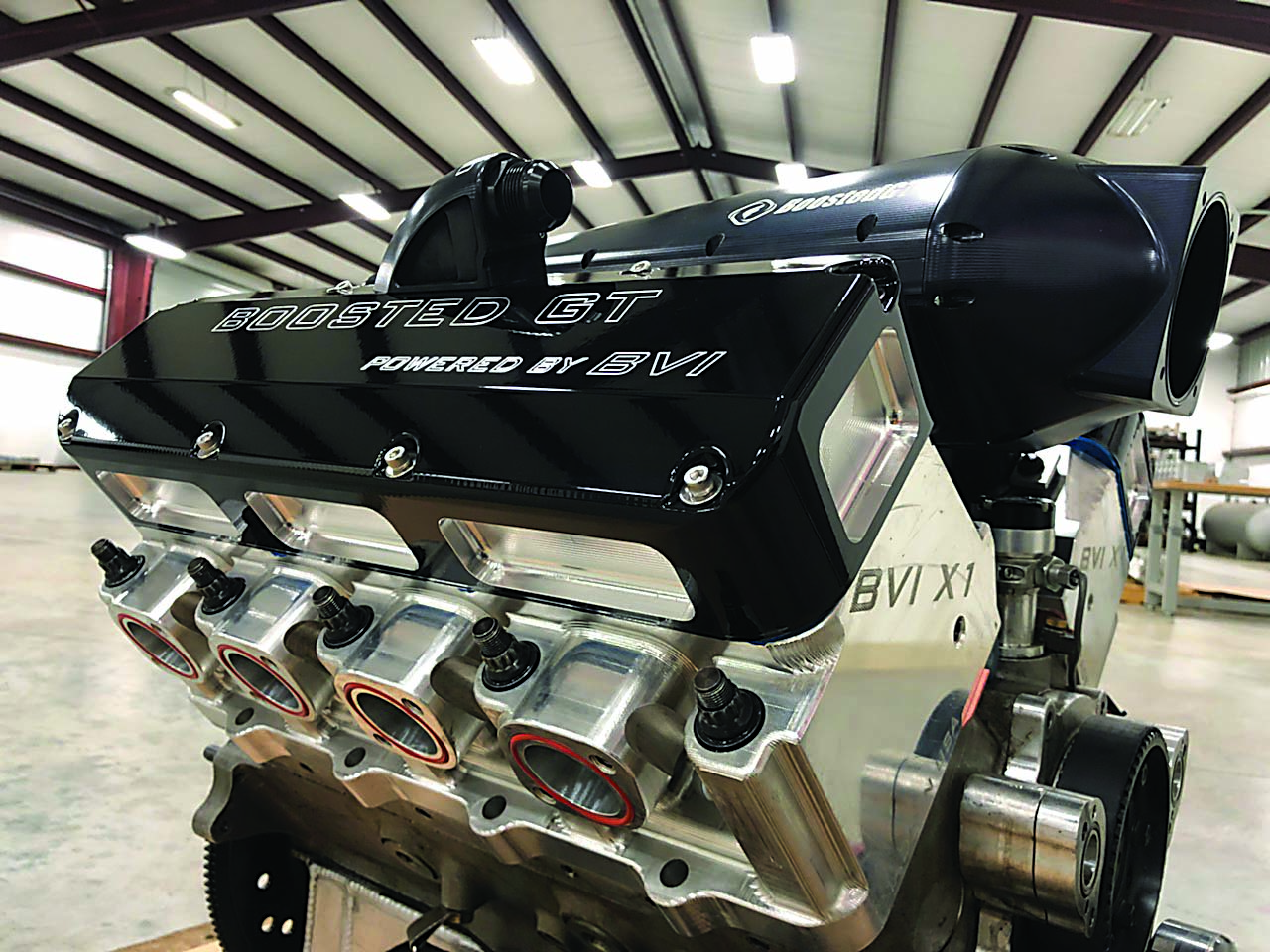 "Without Esprit, we would not be able to machine our products due to the complexity of the curvature," Mario said. "I use and like Esprit's free-form and molding machine cycles. They help me remove material for rough machining and provide me with a variety of finish mold cycles to choose from so my part can have an amazing finish."
BVI Machining was the first shop in the Houston area to use Esprit's five-axis porting cycles. When it comes to running these complex operations, he has high praise for the help that he receives from Mazak Corp.; his Esprit reseller, Shape Design Technologies Inc.; and Esprit.
"Mazak has a facility nearby," Mario said. "They've partnered up with Esprit pretty well to create great, proven-out posts, so that's a huge benefit. Esprit has a great team and support."
BVI Machining has the combination of know-how, hardware and software that tends to be found at the most successful small shops.
"Esprit provides us with amazing software technology so that we can continue our mission of applying technology-driven manufacturing in our business," Mario said. 
---
For more information about Esprit in Camarillo, California, call 800-627-8479 or visit www.espritcam.com.