Author
Alan Richter
Published
August 04, 2020 - 10:15am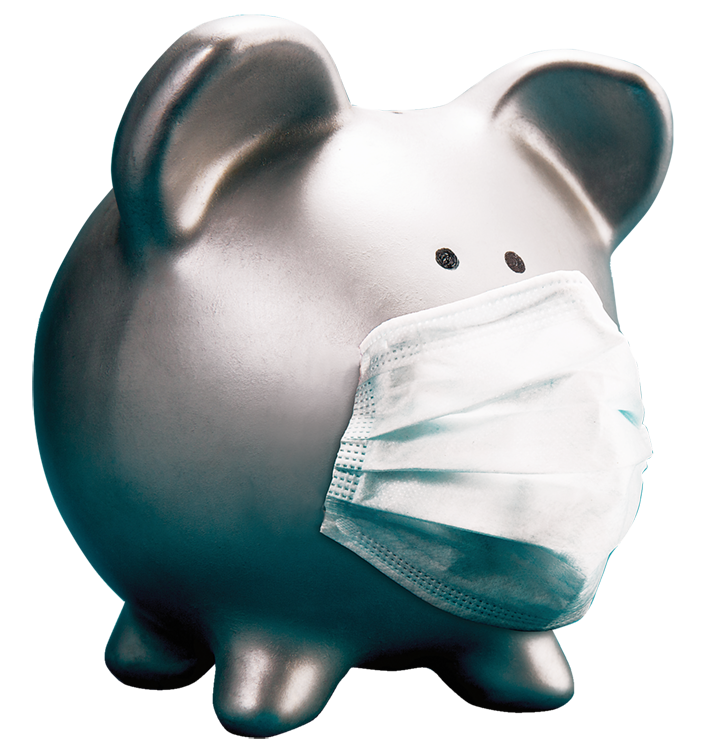 Along with many other industries, the pandemic slammed U.S. manufacturing, which wasn't in top shape before the coronavirus hit.
"Probably since late in the fourth quarter of 2018 through most of 2019, there was a stagnation in salary and compensation, which often occurs when orders are on the trailing side of the business cycle," said Patrick W. McGibbon, chief knowledge officer of The Association for Manufacturing Technology in McLean, Virginia. "Orders were down in 2019 compared with 2018, which was a fantastic year."
He said although manufacturers often had difficulty hiring workers with required skills prior to the pandemic, the challenge hasn't subsided now that tens of millions of workers are unemployed and seeking jobs. People out of work might be interested in manufacturing, but they would need certain skills, particularly for production. As a result, many companies are juggling workforces to maintain the workers they have until orders improve.
"I've heard a number of members talking about how during the pandemic, they are furloughing people one week," McGibbon said. "And the next week, the people that were furloughed come in and those working are put on furlough just to help stretch out people employed at some level and the whole team from being able to survive it."
Those types of actions help manufacturers be as productive as they were before the pandemic without hiring new workers. The National Association of Manufacturers reported in its second quarter outlook survey that full-time employment over the next 12 months was expected to decrease by 2.2% — the lowest figure since first quarter 2009. Just more than 30% of manufacturers saw wages rising by up to 3%, with 45.3% expecting no change.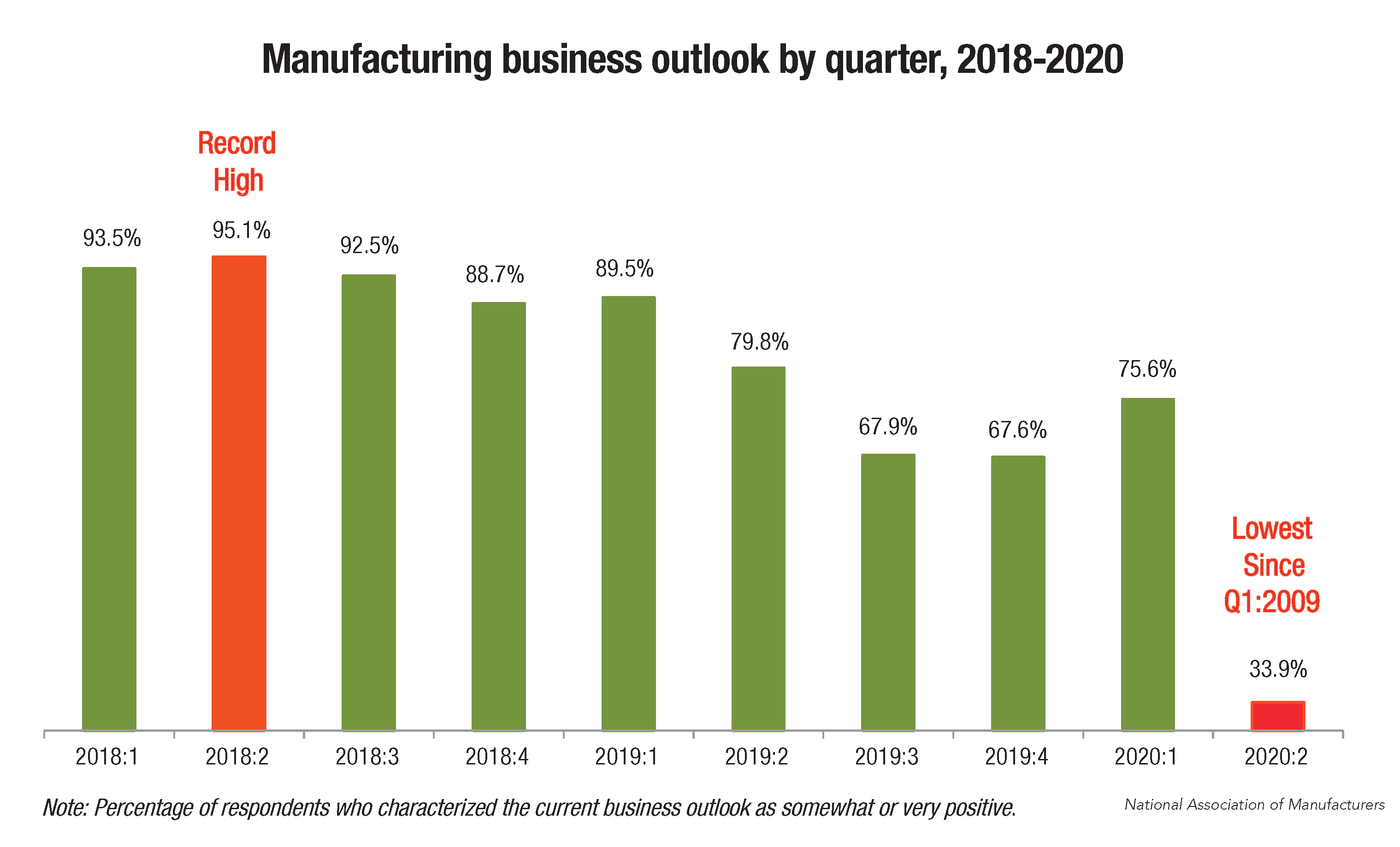 The survey received responses from 604 manufacturers. The Washington, D.C.-based association noted that employment in manufacturing declined by at least 1.3 million from February to April.
The survey stated that despite workforce concerns no longer holding the top spot, respondents continued to expect long-term struggles with identifying promising candidates, especially as more Americans retire. Indeed, 50.5% of manufacturing leaders anticipated that difficulties in attracting and retaining employees would continue to be a challenge over the next 12 to 18 months, assuming that COVID-19 abated.
Automation will remain significant in boosting productivity of existing workers.
"Automation makes every skilled worker that much more valuable," McGibbon said. "The more automation that you can latch a skilled person to, the more productive that person is going to be. Those people are scarce. And because they are scarce, if you can get them in a position to leverage automation, their salaries will reflect that as well."
For those still employed in manufacturing, the expected growth rate for employee wages over the next 12 months was up 0.5%, the lowest figure for the survey since second quarter 2009. The survey noted that the crisis led 22.2% of manufacturers to cut pay for some workers.
To help attract and retain workers, McGibbon said manufacturers should increase digitalization, or the digital thread that connects various elements of a production environment. He said virtual reality and artificial intelligence will be integral to shop floors and enable work to be performed remotely.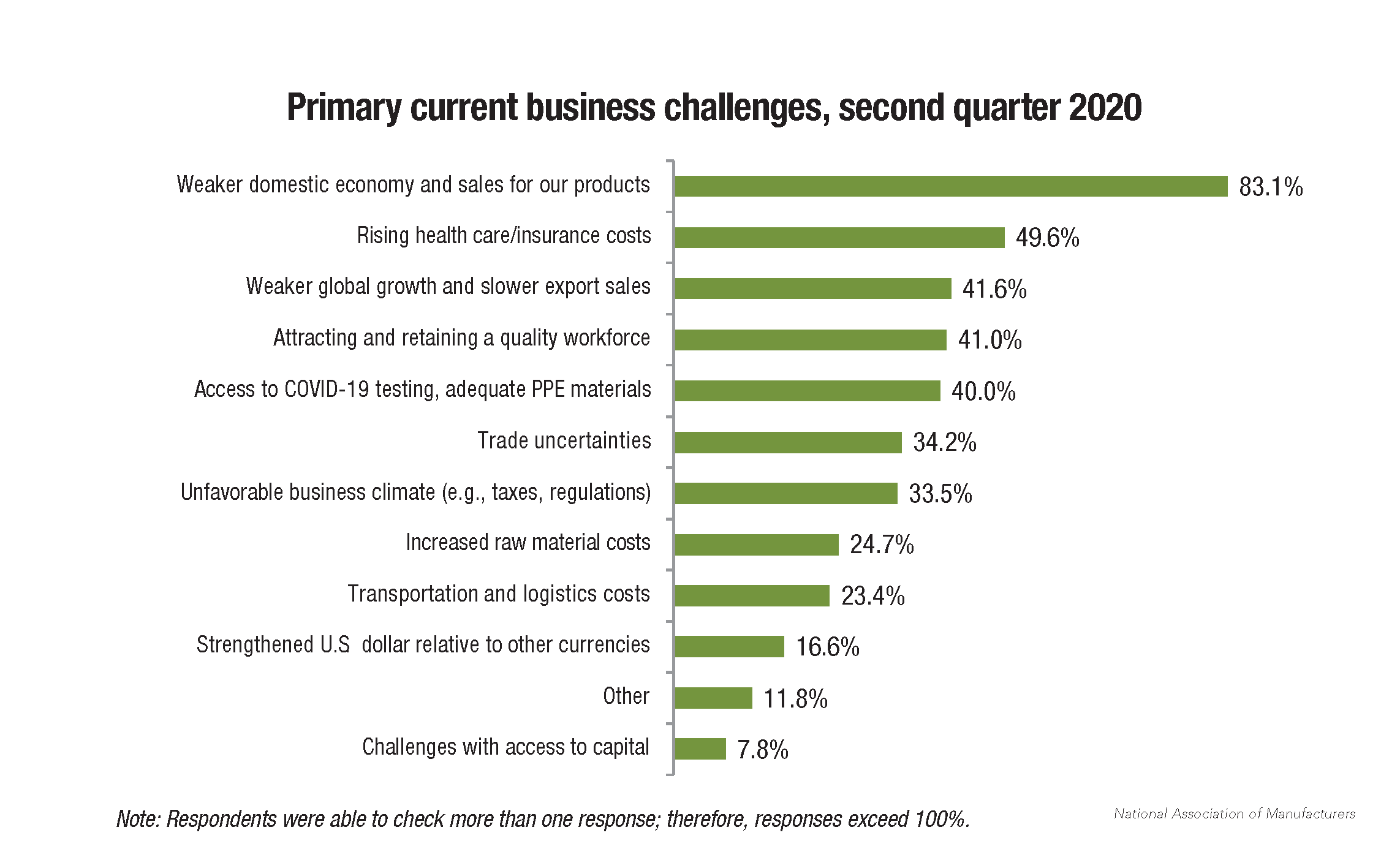 "Where the rubber meets the road on the production floor," he said, "they will be integrated between the two different worlds of software and chip production."
As a result of the pandemic, 76.9% of survey respondents planned to reevaluate what work could be done remotely.
As shown by the results of Cutting Tool Engineering's 2020 Benefits and Salary Survey, nearly all positions received fewer health, dental, retirement and company vehicle benefits.
McGibbon concurred that as manufacturers try to recover and restore employment levels and salary packages to pre-pandemic status, worker benefits would be targeted.
"Benefits may either stall or have some type of hiatus to permit businesses to get back into a healthy and strategic position," he said.
The rising cost to provide benefits is part of the picture. For instance, the survey reported that the expected growth rate for health insurance costs over the next 12 months would be up 5.7%. Although this was the lowest increase since the question was added to the survey in third quarter 2014, 53.6% of respondents expected costs to rise by 5% or more, and 19% saw costs rising by 10% or more.
In addition, 49.6% of respondents named rising health care and insurance costs as a primary business challenge during the second quarter. This figure was second to overcoming the challenge of a weaker domestic market and product sales, which 83.1% of respondents indicated.
Related Glossary Terms
sawing machine ( saw)


sawing machine ( saw)

Machine designed to use a serrated-tooth blade to cut metal or other material. Comes in a wide variety of styles but takes one of four basic forms: hacksaw (a simple, rugged machine that uses a reciprocating motion to part metal or other material); cold or circular saw (powers a circular blade that cuts structural materials); bandsaw (runs an endless band; the two basic types are cutoff and contour band machines, which cut intricate contours and shapes); and abrasive cutoff saw (similar in appearance to the cold saw, but uses an abrasive disc that rotates at high speeds rather than a blade with serrated teeth).