Author
Cutting Tool Engineering
Published
May 19, 2023 - 09:00am
Conventional metal 3D-printed repair of damaged mechanical parts in machines requires bulky equipment and wastes metal powder. Although laser-directed energy deposition, or LDED, overcomes this challenge, the optimum forming conditions had to be determined hitherto by trial and error.
To this end, a team of researchers from Tokyo University of Science has developed a numerical method that automatically generates metal powder deposition elements and predicts forming process conditions, temperature distribution, the deformation state and residual stress distribution.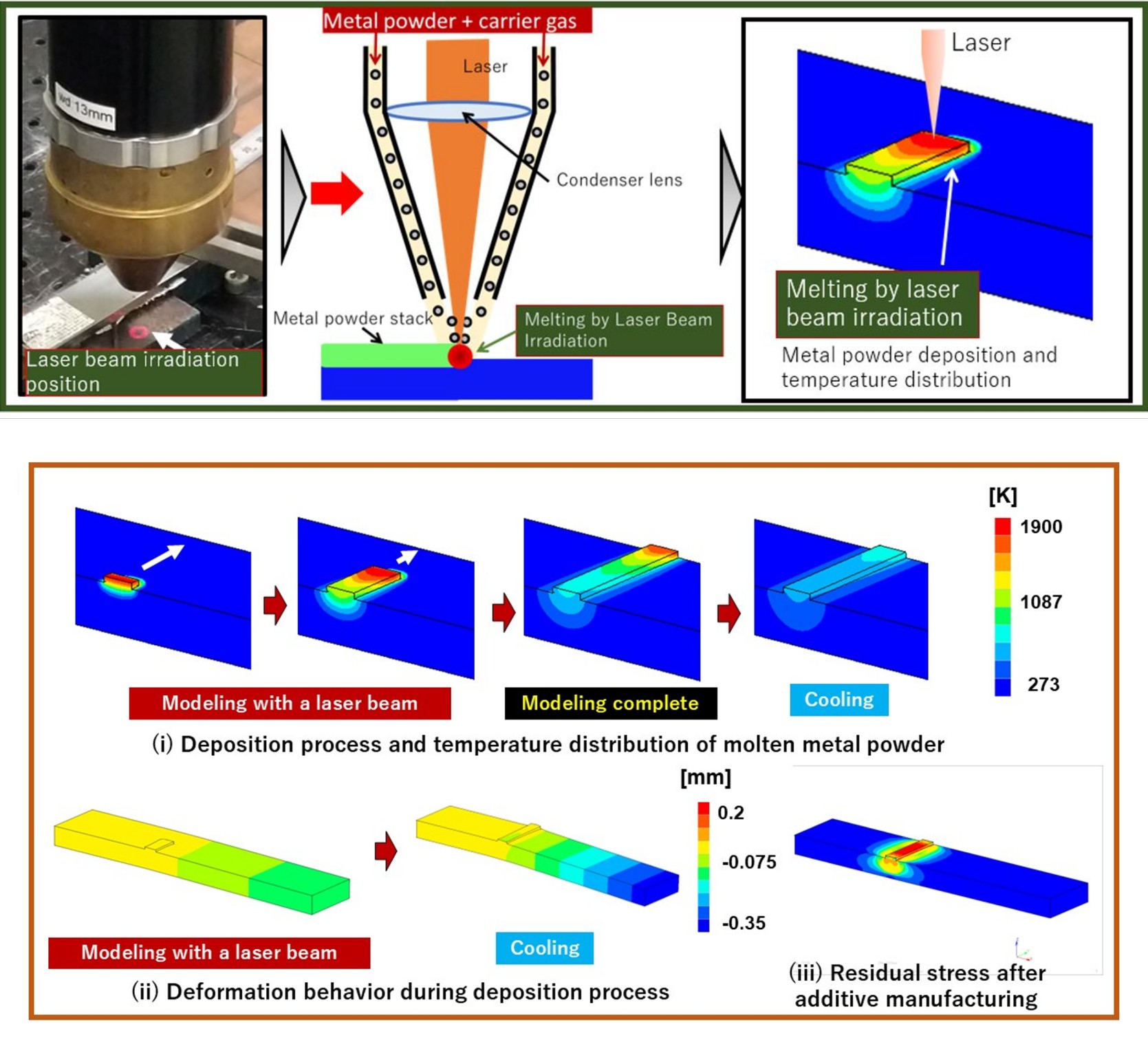 Mechanical parts in industrial machinery and structures that develop thinning or cracks need to be replaced with new parts. In recent years, attempts at repair have been considered in relation to improving industrial sustainability. So repair technology for machines has been a hot topic of research and development.
Conventional metal 3D-printed fabrication uses the surface of a mechanically laid powder bed that is irradiated with a laser or electron beam to melt the metal particles and fuse them. However, this method requires bulky fabrication equipment. Also, a large amount of metal powder is disposed after the fabrication process.
LDED is a promising technology that overcomes the challenges. With this technique, metal powders are deposited at the focus of a laser beam, then melted and stacked.
The advantages of LDED are related not only to the compactness of the equipment but to the significant reduction of metal powder waste. Furthermore, this technology enables in-situ metal powder fabrication in a 3D shape on the surface of a substrate. This means that the process can be used to repair machines made of metal as well. 
— Tokyo University of Science
Related Glossary Terms
lapping compound( powder)


lapping compound( powder)

Light, abrasive material used for finishing a surface.

residual stress


residual stress

Stress present in a body that is free of external forces or thermal gradients.