Author
Kip Hanson
Published
August 08,2018 - 03:45pm
In 1995, Tom Fares Sr. left his job managing an Ohio foundry and bought a three-person machine shop. During the next 10 years, he grew the business, hired 18 people and was looking to build or buy a bigger facility when his real estate agent told him an investor was interested in purchasing a manufacturing company. 
After talking to the investor and his management team to make sure that Fares' current employees would keep their jobs, Fares agreed. However, the business eventually ran into troubles and closed.
Fares' son, Tom Jr., was about to graduate from Ohio University with a degree in mechanical engineering. The elder Fares figured that the two could work more closely with engineering firms and focus on designing and building custom equipment for the area's steel mills and tire manufacturers. TNT Custom Equipment Inc. was born. 
---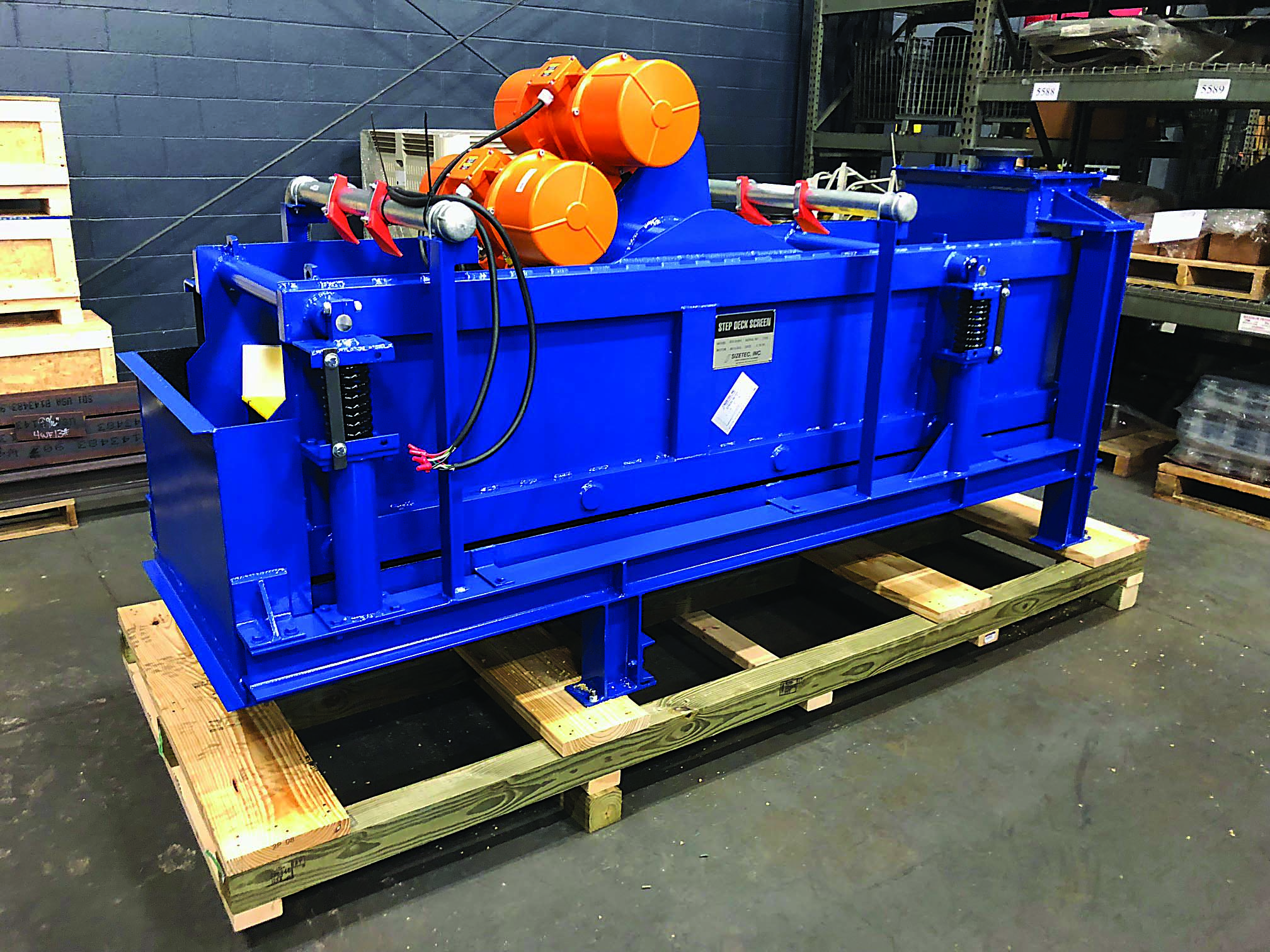 A machine for the dewatering industry was fabricated, assembled, wired and tested at TNT Custom Equipment. Image courtesy of TNT Custom Equipment
---
However, it didn't work out as planned. Originally, the shop was going to do only design work and equipment assembly but quickly became involved in machining out of necessity. The machinery TNT was building sometimes had drawing-related errors or machining mistakes on parts from other shops. TNT had to tear apart entire machines to send one or two pieces to be fixed. TNT soon realized that it needed significant machining capability so it could fix in-house any issues that may arise during assembly and do so quickly and cost-effectively for its engineering design customers.  
The company's 45,000-sq.-ft. facility is in Stow, Ohio, a small town about an hour's drive south of Cleveland. Thanks to the extreme variety of work TNT does, its equipment list is eclectic. From the dozen or so Hurco CNC lathes and machining centers that Fares Jr. began buying in response to the shop's increased need for machined parts to a 360" Giddings & Lewis horizontal boring mill to several 60" Webster & Bennett vertical turret lathes, there's little that TNT can't tackle. 
---

TNT machined this 1045 steel gear from a solid plate. Material removal for lightweighting purposes was an important customer requirement. Image courtesy of TNT Custom Equipment 
---
Fares Sr. still does design-related work with several engineering customers. His customers trust his long history of high-quality parts manufacturing, as well as his experience from running foundry operations and building machines. It also helps that he has a master's degree in chemical engineering. His depth of experience helps engineering firms avoid problems before parts are even manufactured, and it's not uncommon for customers to ask for advice. 
"We've also purchased several companies over the years," Fares Jr. said. "There was a small shop that made steam valves, another that only did hard facing and one that made fittings for fuel cells. And we bought out one of our suppliers after the owner died, a gear manufacturer that produced everything from gears small enough that 100 of them will fit in your hand to ones 100" in diameter. We've since made gears for electrical substations, tire and bagging presses and even torpedoes at one point. When you acquire a company, you acquire their customer base—the trick is to weed out the bad ones and keep the good. It's gotten us into new industries and keeps us motivated to learn something new."
If you need help designing a new piece of machinery, give TNT a call. Just make sure to ask for Fares Jr. because his dad is probably busy quoting jobs, entering orders or helping out on the shop floor as needed. And if you decide to drop by and peruse the 70-odd machine tools on TNT's production floor (all of them "bought and paid for in cash," Fares Jr. likes to point out), don't look for a sign out front. 
"There's no sign because we don't need any more work," he said. "We just tell our customers to look for 4488 Allen Road. Apparently it's working, because we're 100 percent booked through October. Business appears to be good for everyone right now, but the reality is that we've never been below 50 hours since Dad opened his first shop back in the '90s."    
For more information about TNT Custom Equipment Inc., call (330) 926-9236 or visit www.tntcustomequipment.com.