Author
Don Nelson
Published
March 21,2017 - 09:15am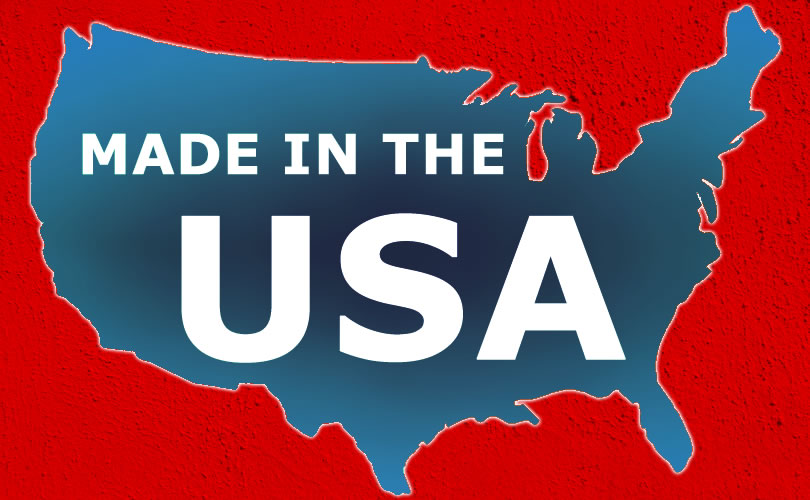 Eighty percent of Americans prefer to buy American-made goods than imported ones. Moreover, 60 percent of Americans are willing to pay 10 percent more for a U.S.-manufactured product than the same type of product made overseas, said Pierre Viaud-Murat, vice president of sales at cutting tool manufacturer Ceratizit USA Inc.
U.S. toolmakers should "claim the origin of [their] products," he said during a speech at an industry event hosted by the grinding-machine and EDM builder Vollmer. Viaud-Murat pointed out, though, that manufacturers should not claim a product is U.S.-made if it isn't. Doing so could result in legal action against the offending company, initiated by the Federal Trade Commission.
According to FTC rules, claiming a product is U.S.-made requires that "all or virtually all" of the product be produced in the U.S. The FTC states: " 'All or virtually all' means that all significant parts and processing that go into the product must be of U.S. origin. That is, the product should contain no — or negligible — foreign content."
Viaud-Murat cited examples of products that did and didn't meet the commission's U.S.-origin requirements:
A gas grill fabricated in America that incorporates knobs, tubes, pipes and assorted fittings manufactured in Mexico met the FTC standard. The Mexican components weren't considered integral to the grill's operation.
A lamp consisting of an imported wood base and a U.S.-made metal stand and glass shade did not meet the standard. The commission deemed the imported base a "significant" component of the lamp.
A wrench made from a Chinese forging was ruled as not made in the U.S., despite the fact 85 percent of the tool's value came from grinding processes performed in America.
U.S. companies should use a qualified origination term when foreign content in their products exceeds FTC rules. Examples include:
"Made in U.S.A. of U.S. and Imported Parts."
"Designed in U.S.A., Made in China."
"Ground and Coated in U.S.A."
"60% U.S. Content."
Besides cutting tools, Ceratizit USA, Warren, Mich., produces carbide powders and carbide blanks in Pennsylvania. "Using U.S.-made carbide blanks is a marketing opportunity" for American toolmakers, said Viaud-Murat, noting that Ceratizit USA's powders and blanks cost approximately 3 percent more than those produced at the parent company's plants in China.
Sales of the company's American-made blanks and powders are "doing well," Viaud-Murat said, and output can be increased if demand rises.
[Note: Cutting Tool Engineering magazine is written, edited, produced and printed in the U.S. on U.S.-made paper.—Ed.]
Related Glossary Terms
electrical-discharge machining ( EDM)


electrical-discharge machining ( EDM)

Process that vaporizes conductive materials by controlled application of pulsed electrical current that flows between a workpiece and electrode (tool) in a dielectric fluid. Permits machining shapes to tight accuracies without the internal stresses conventional machining often generates. Useful in diemaking.

grinding


grinding

Machining operation in which material is removed from the workpiece by a powered abrasive wheel, stone, belt, paste, sheet, compound, slurry, etc. Takes various forms: surface grinding (creates flat and/or squared surfaces); cylindrical grinding (for external cylindrical and tapered shapes, fillets, undercuts, etc.); centerless grinding; chamfering; thread and form grinding; tool and cutter grinding; offhand grinding; lapping and polishing (grinding with extremely fine grits to create ultrasmooth surfaces); honing; and disc grinding.